Sheet Masks: Ultimate Hydration for Your Face
by Cardon Team / Nov 09, 2020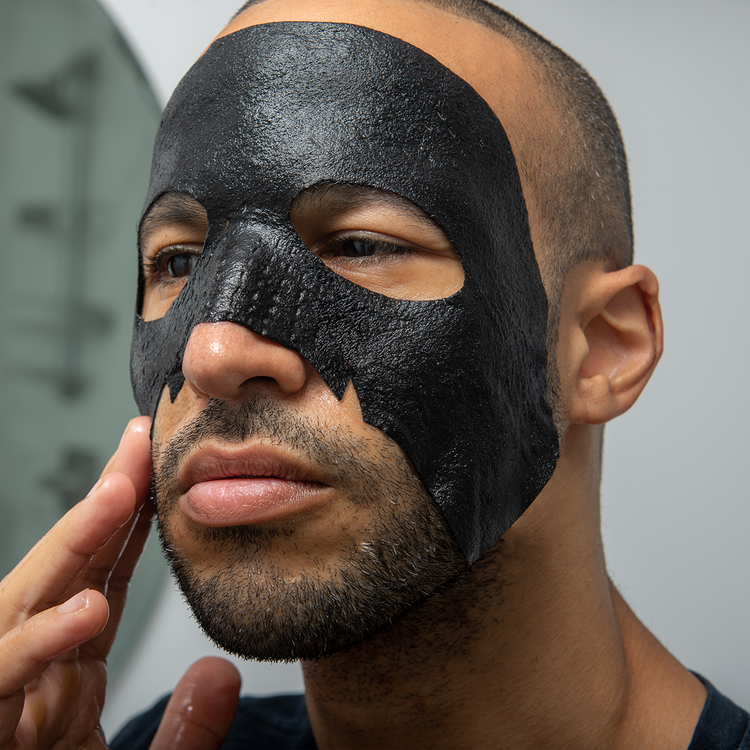 When we hear about masks, we now think about the kind that shield germs—the same masks that can make skin break out. But there's another kind of mask that protects our skin, and it's worn from the comfort of your home. We're talking about skincare masks, and specifically those that give skin a super hydration kick. You probably recognize them best as sheet masks (often paired with your favorite Netflix show and a glass of wine), but did you know that they're one of the most effective ways of fortifying your skin and keeping it firm, bright, and healthy?
So, how can you incorporate these nourishing sheet masks into your regimen, and what are all the benefits they offer? Also, how are some sheet masks different from others?
What do hydrating masks do?
Any mask that focuses on nourishing, soothing, and firming the skin will fall into the "hydrating" category, as opposed to the topical masks that deep clean your pores. There are some topical hydrating masks (which are often overnight moisturizers masquerading as masks), but Korean skincare companies really increased the prominence of hydrating sheet masks in the last decade, and for good reason.
Sheet masks are serum-packed sheet masks, but they're much more rejuvenating than a single application of serum. Instead, they deliver a super dose of nutrients, almost like how you eat extra protein in order to magnify your muscle-building workouts. These hydrating sheet-mask benefits might change slightly from one mask to the next. 
When and how often should you apply sheet masks?
You need to carefully read the ingredients and benefits of each one mask you use, because some aim to counter poor sleep or hangovers in the morning, while others are intended for pre-bedtime use. These ones will sync with your body's regenerative cycle as you sleep (thus magnifying the serum's firming and toning benefits while skin cells turn over). 
Take, for example, Cardon's Cactus Soothing Face Mask, a blend of calming cactus extract and cica grass, as well as smoothing + balancing niacinamide give skin a powerful boost and a youthful glow. It's ideal as a post-shave skin savior, or for a 2-3x weekly jolt to the skin, worn before bed to help the skin absorb these ingredients (as well as black tea and chameleon plant extract, which help shield skin from signs of aging and stress). These ingredients synchronize with the body's regenerative cycle as you sleep, so that you wake up looking rested, rejuvenated, and fresh-faced.
But to that note, there is really no limit to the amount of times you can apply hydrating sheet masks. Some Korean Beauty loyalists will wear them daily for a week as they get started, a boot camp of sorts for their skin, before they fall into a less frequent cadence (2-3x weekly, perhaps). But you should absolutely wear a hydrating mask once weekly, at a minimum, if you want to routinely see the benefits of these treatments. The anti-aging and firming results are tremendous compared to a minimalist regimen.
Most sheet masks should be worn for anywhere from 10-15 minutes, but you should of course follow each brand's directions. 
How do you apply a sheet mask, in order to get maximum benefits?
There's a single best way to get the benefits of your sheet mask, no matter what time of day you're using it. It starts with cleansing the face, to "clear the canvas", and thus allow for the mask's serum to soak into your skin without obtrusion from oil and grime on the surface of the skin, or without interference from sebum and impurities within the pores. 
First, remove it from its container and unfold it. It doesn't matter which side of the mask you use. Dangle the mask carefully as you pull it towards your face. Pat it into place, lining up your face with the holes for the eyes and the slits that wrap the nose. Press it down and leave it in place for as long as directed.
If you have any facial hair, then you may want to buy a mask that omits the lower half of the sheet, since this will simply dangle from your face as it hits the cheeks and mustache. (Cardon's hydrating Bamboo Charcoal Mask, outlined below, is one such bottomless mask.) Some brands sell sheet masks that are already cut in half, so that they suit all wearers. But it's best to avoid the full-sheet face masks if you have facial hair longer than a week old. 
Skincare Tutorial Video: How to Apply Sheet Mask
Some masks can cleanse and nourish all at once
Some sheet masks offer dual benefits—they prioritize hydration but also help mitigate oil levels and prevent pore clogging. Cardon prioritized this duality with its Bamboo Charcoal Mask, a hydrating sheet mask that harnesses charcoal's ultra-absorbitant powers. So, as bamboo charcoal absorbs impurities from the skin, niacinamide and camellia flower extract help smooth fine lines, shrink pores, disappear dark spots, and tone oil levels. Cactus extract and xylitol hydrate the skin and soothe any irritation or inflammation, to keep you looking fresh and clear. Pair it with beard oil (which is included with purchase, to give your whiskers a much-needed hydration kick, thus reducing itching and breakage), while the rest of your face benefits from the cleansing and hydrating powers of the sheet mask.
Recommended Skincare Products Based on This Article

Other Popular Skincare Articles
Cardon Products Are
Easy to Use
We never create two products when we can achieve the same results with one. Cardon products are designed to be easy to use every day.
Backed By Korean Innovation
Korean R&D is two decades ahead of the rest of the world. Cardon products use the highest quality, most effective ingredients out there.
Non-Toxic
Finally, an ingredient label you can feel good about. Every ingredient in Cardon products is good for your skin, and easy on the mind.