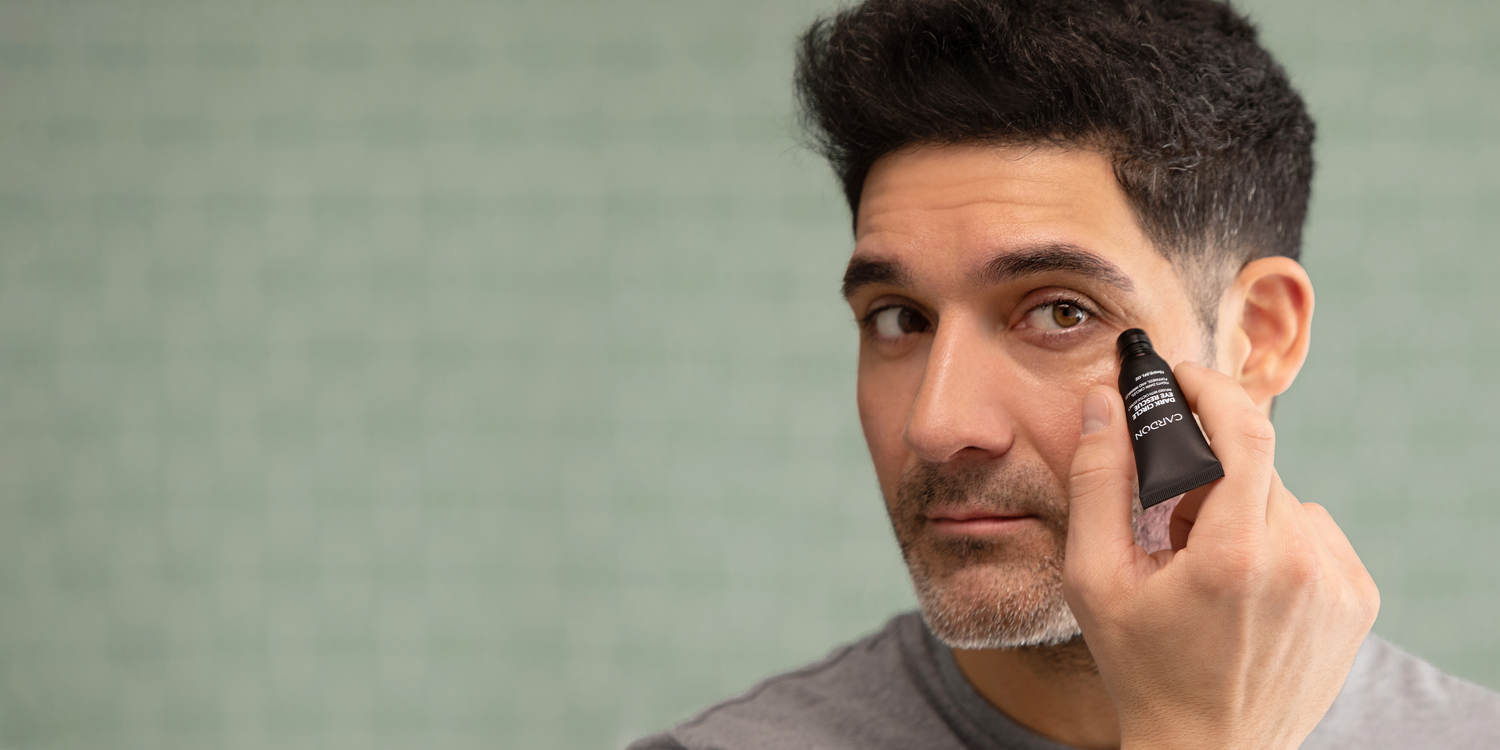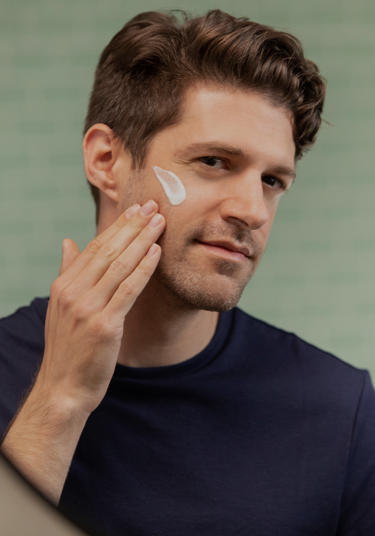 CLINICALLY PROVEN SKINCARE
4 out of every 5 participants said Cardon products significantly improved their skin across 12 concern areas such as dark circles, redness and wrinkles.
The Results Speak For Themselves
8 Week Clinical Study | 30 Male Participants | Ages 24-45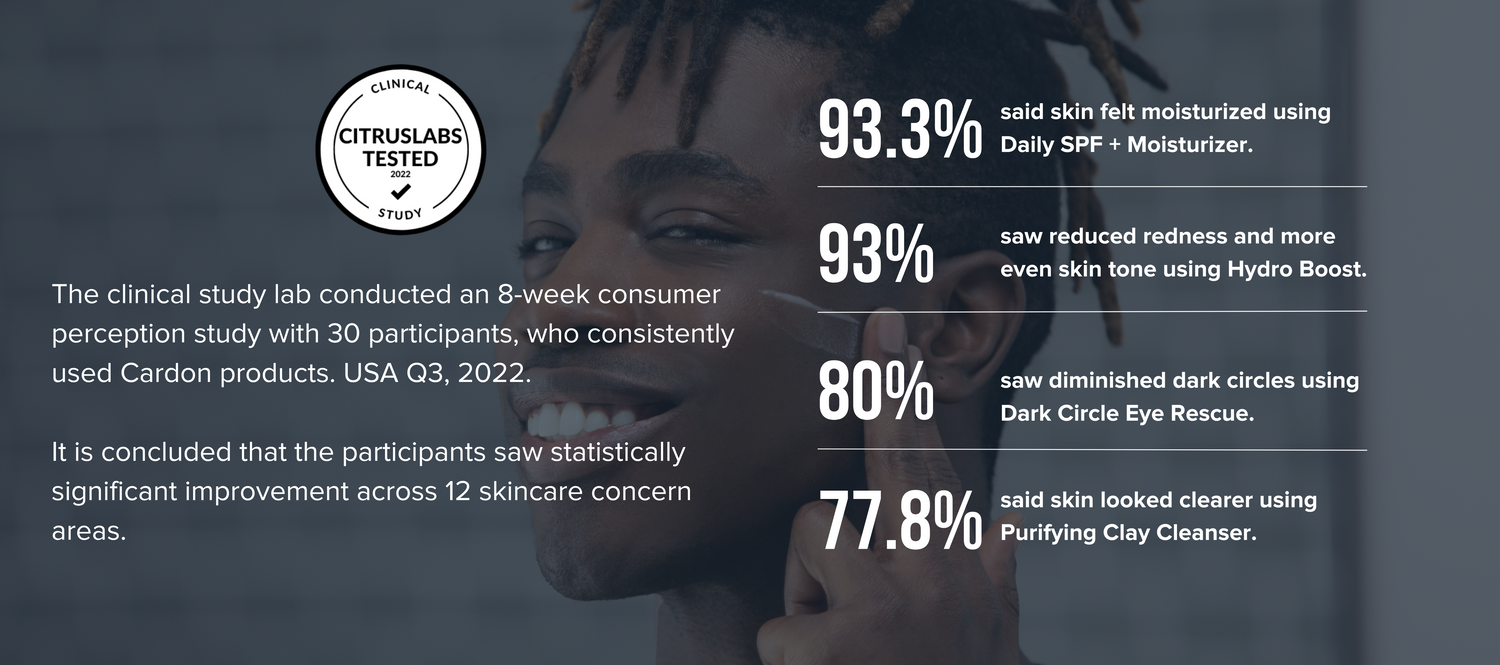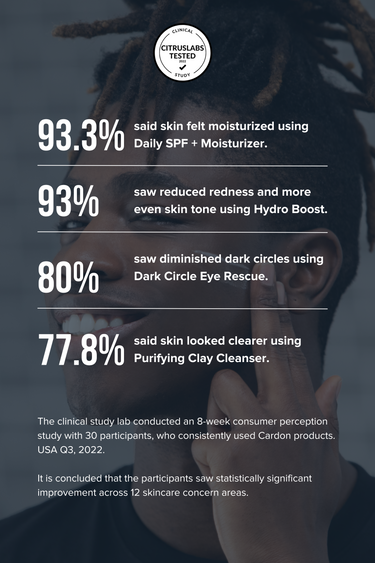 Before and After
before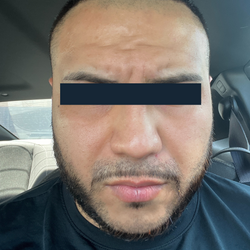 after
Key Area of Improvement
Tired appearance of eyes, dark spots around eyes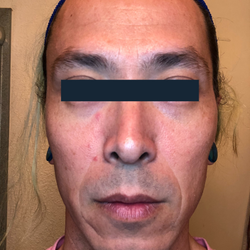 before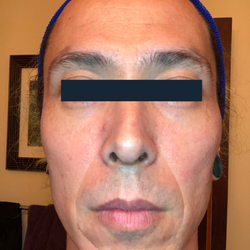 after
Key Areas of Improvement
Skin dryness, Crow's Feet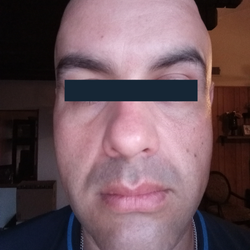 before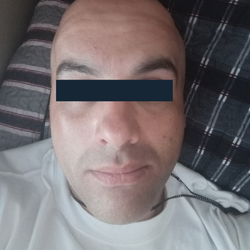 after
Key Areas of Improvement
Dark circles, skin redness, skin dryness, eye bags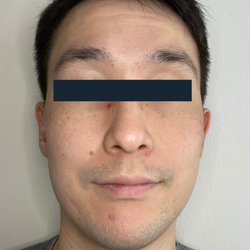 before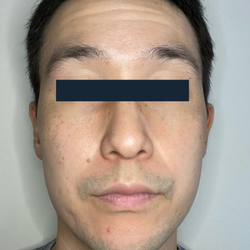 after
Key Areas of Improvement
Dark circles, Acne & Breakouts, Uneven Skin Tone
Limited Time Offer!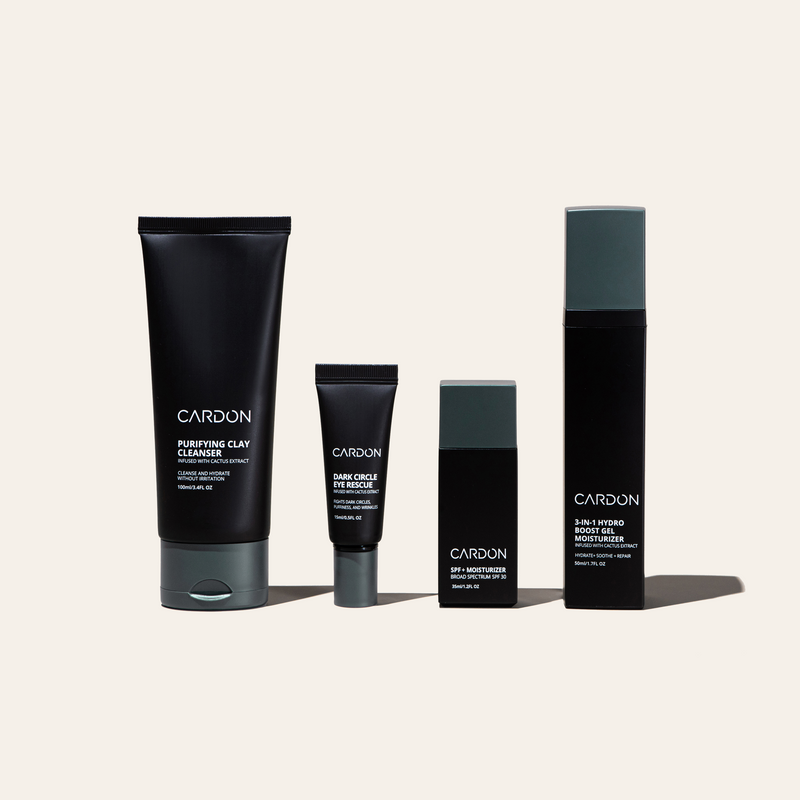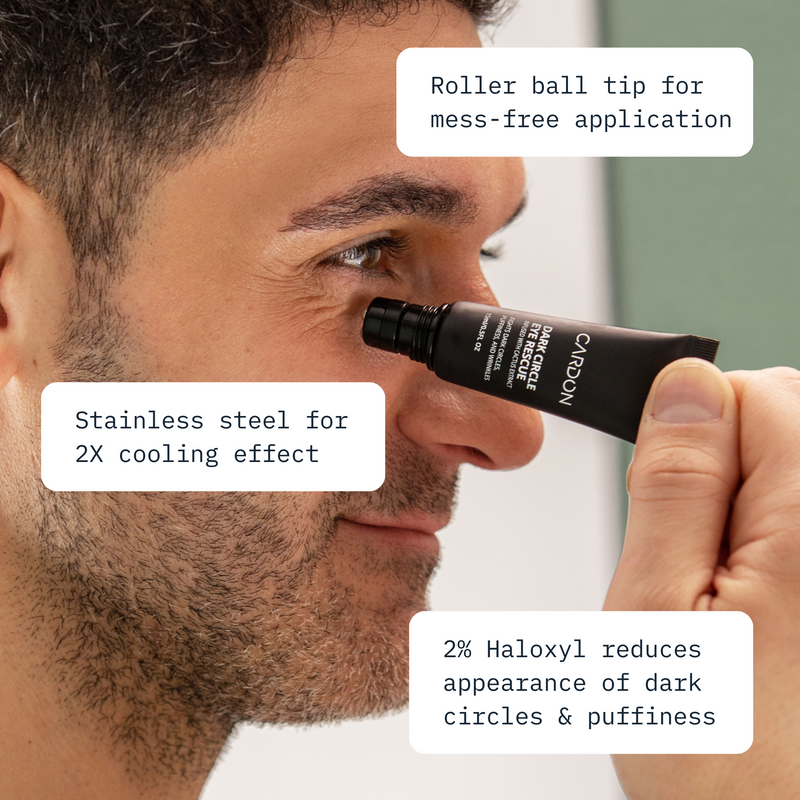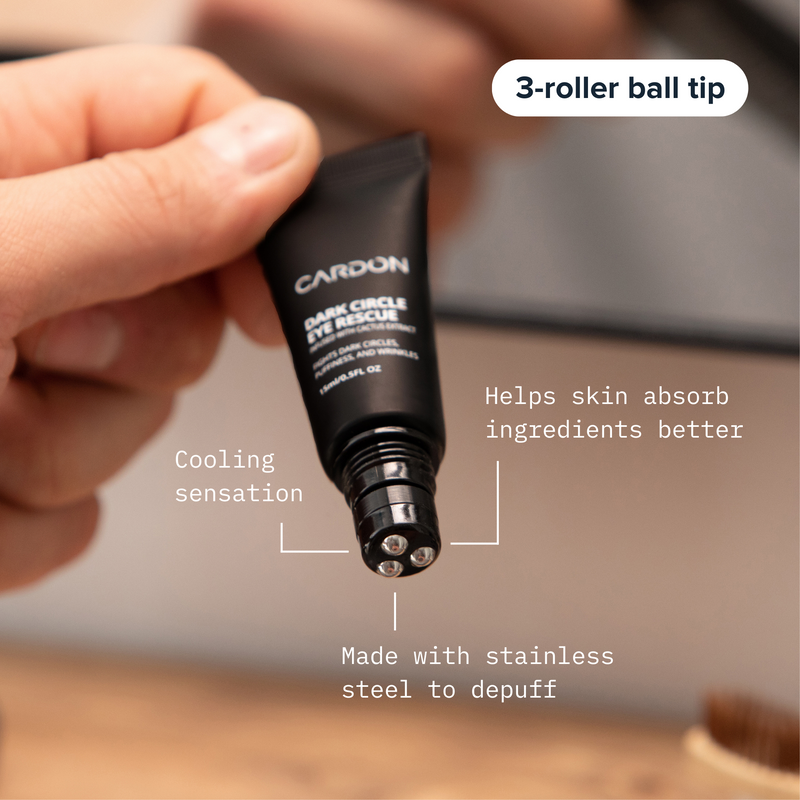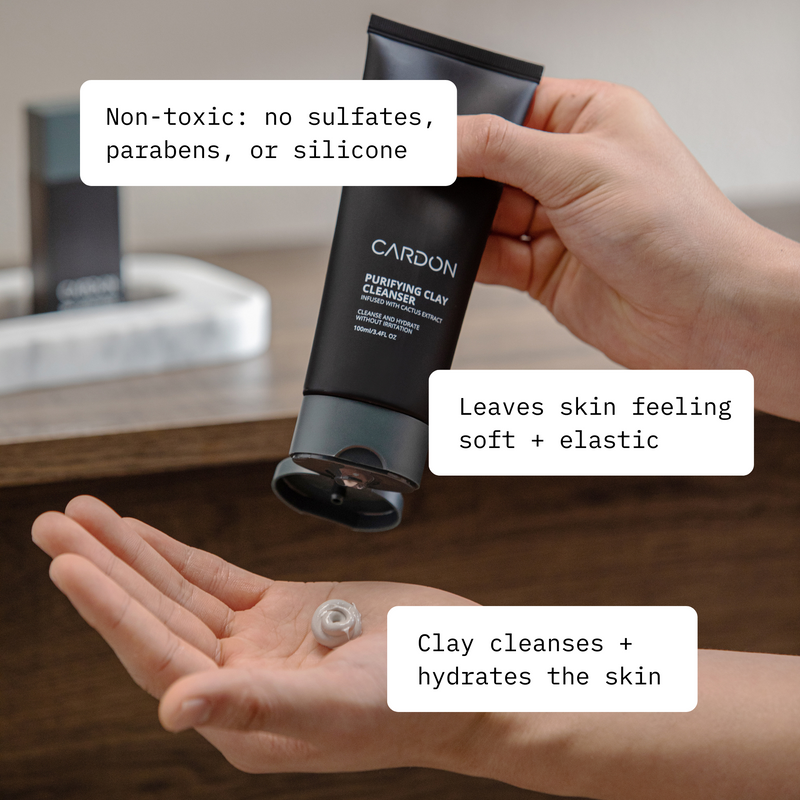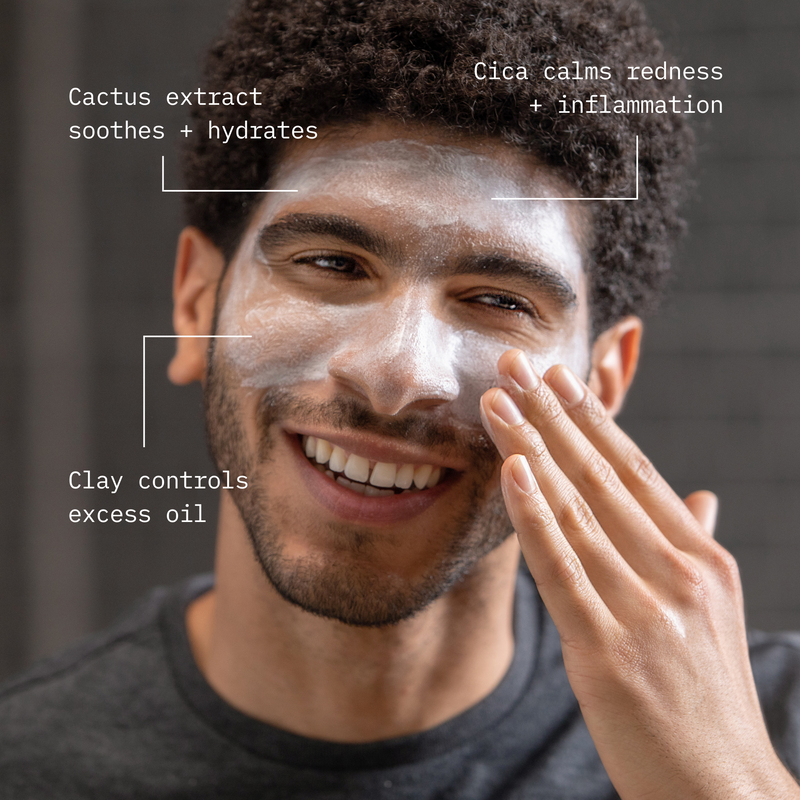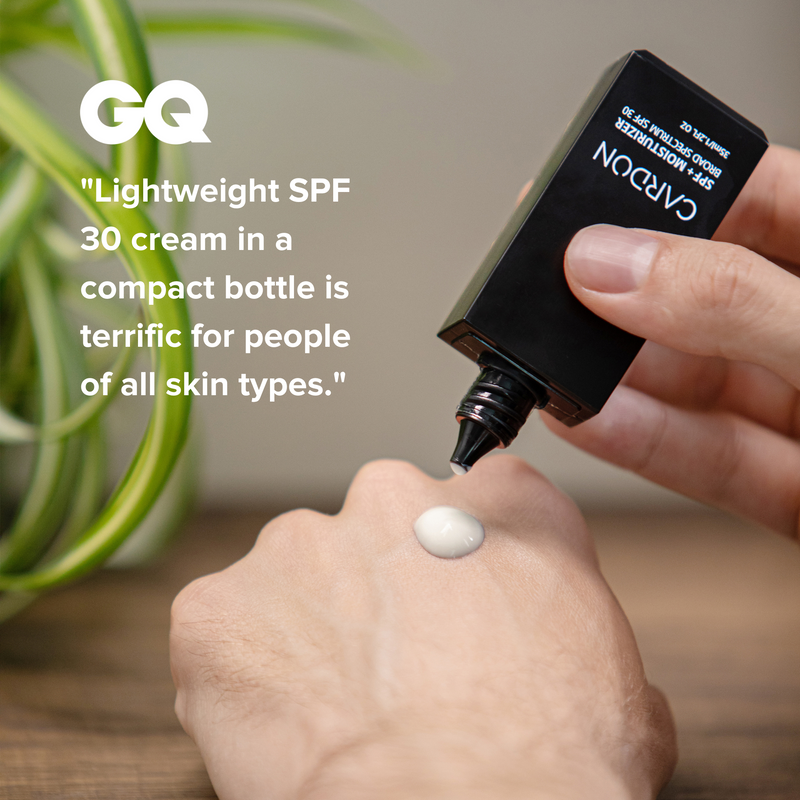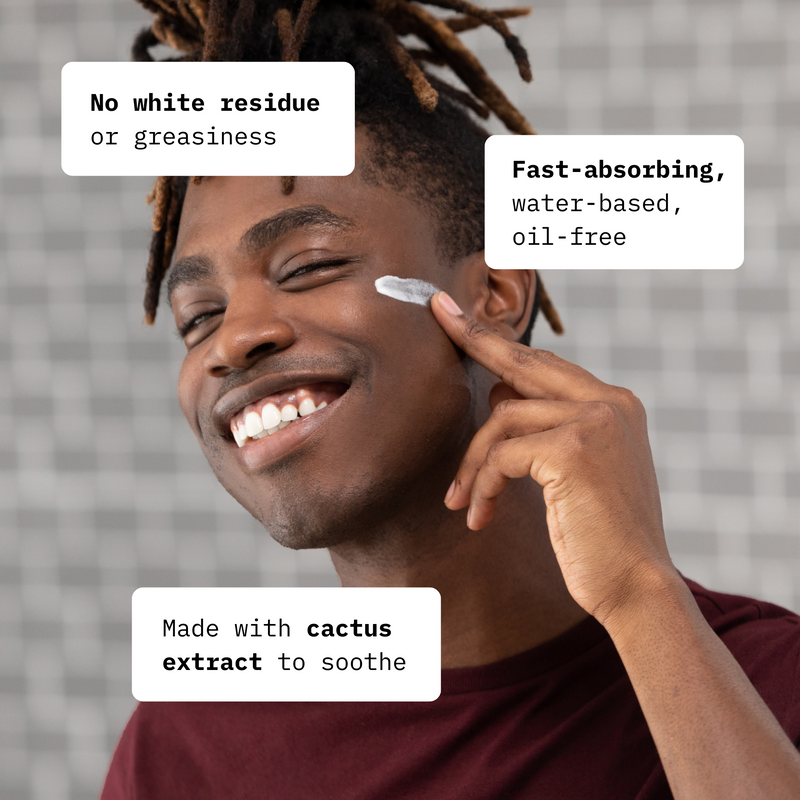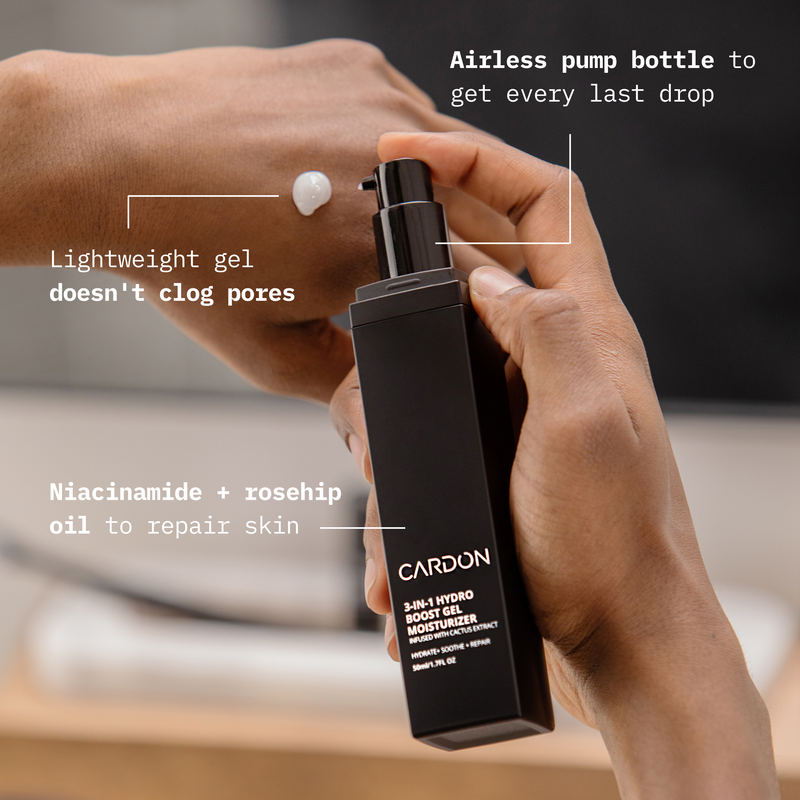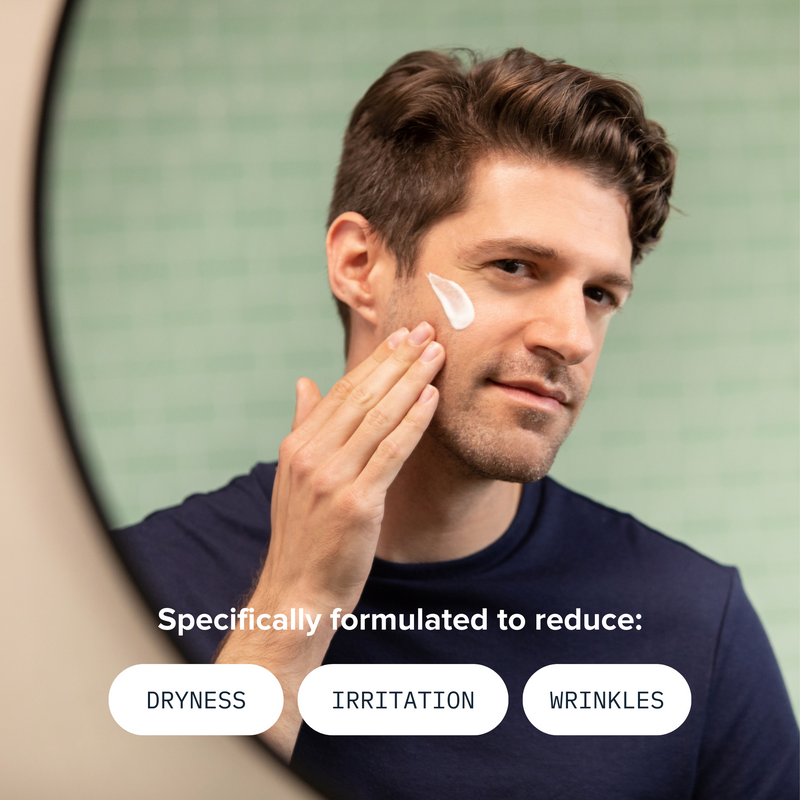 The numbers speak for themselves. Over our 8-week study, participants saw significant improvement across 12 concern areas such as dark circles, redness and wrinkles. Now you can achieve the same results in this complete routine set.
Use code FIRSTSET to SAVE 30% on your first set subscription.
Our Products Are Developed to Solve Top Skin Concerns
Statisically Significant Reduction in 12 Skincare Concern Areas:
Tired Appearance Around Eyes
SHOP PRODUCTS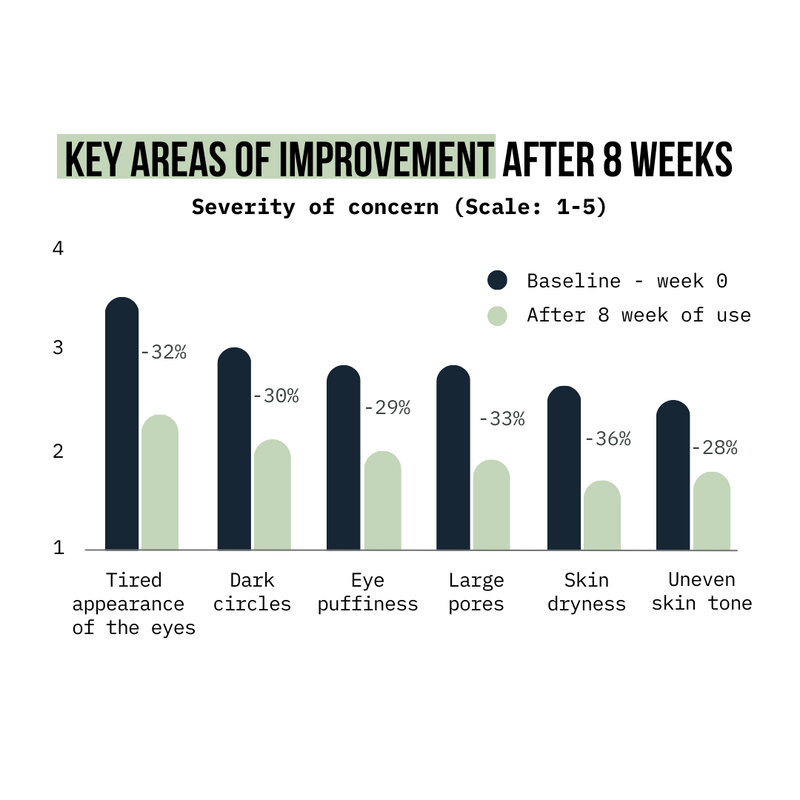 of participants said their skin felt moisturized
after using the Daily SPF + Moisturizer, a lightweight sunscreen that provides all-day hydration and Broad Spectrum SPF 30 protection. Leaves ZERO white cast!
Full Size (35ml) | $20 Value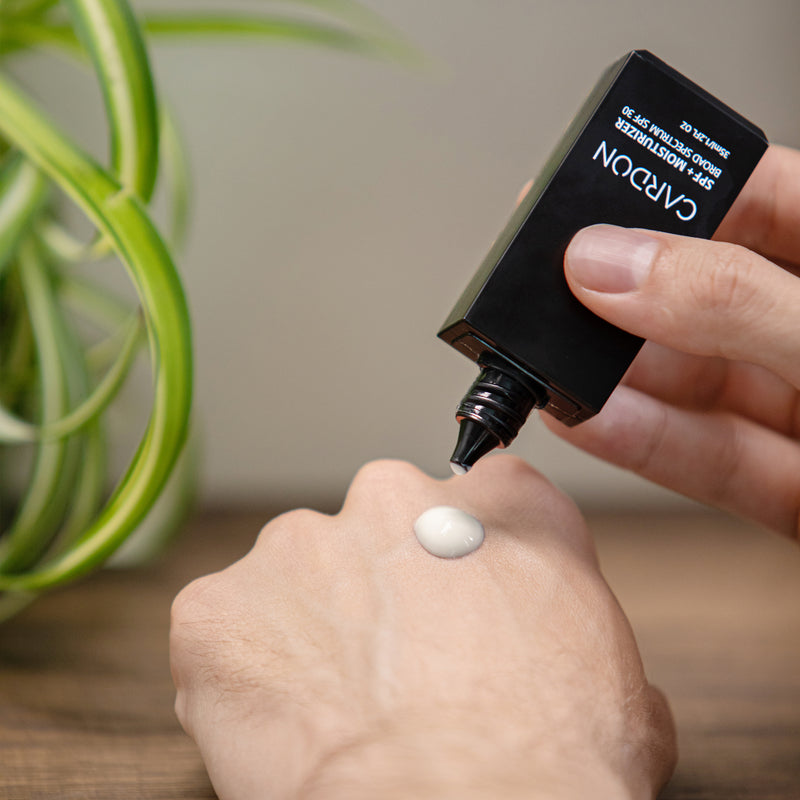 of participants saw reduced redness and more even skin tone
after using the Hydro Boost Gel Moisturizer, a nighttime moisturizer that repairs, soothes, and hyrates the skin overnight.
Full Size (50ml) | $29 Value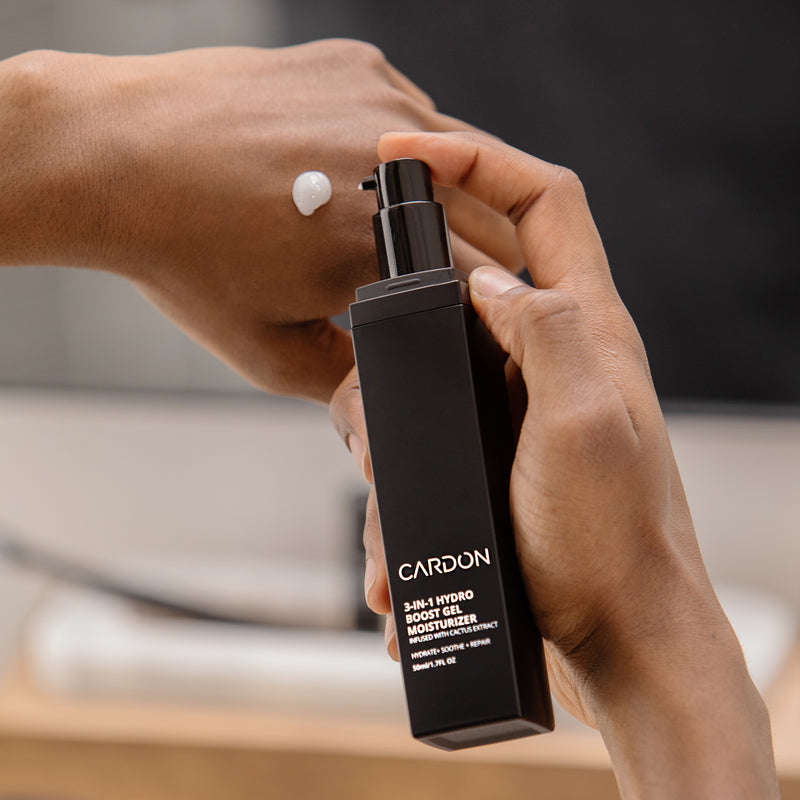 of participants saw diminished dark circles
after using the Dark Circle Eye Rescue, which helps reduce the appearance of dark circles, under-eye bags, and wrinkles.
Full Size (15ml) | $27 Value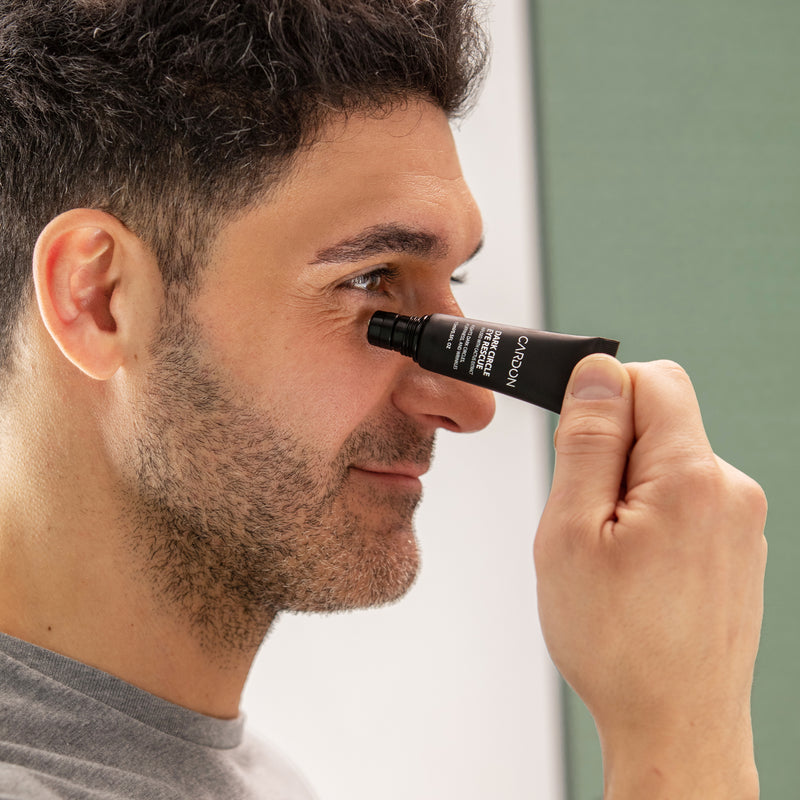 of participants said their skin looked clearer 
after using the Purifying Clay Cleanser, that deep cleanses the skin and removes excess oil, never leaving skin feeling dry or tight
Full Size (100ml) | $20 Value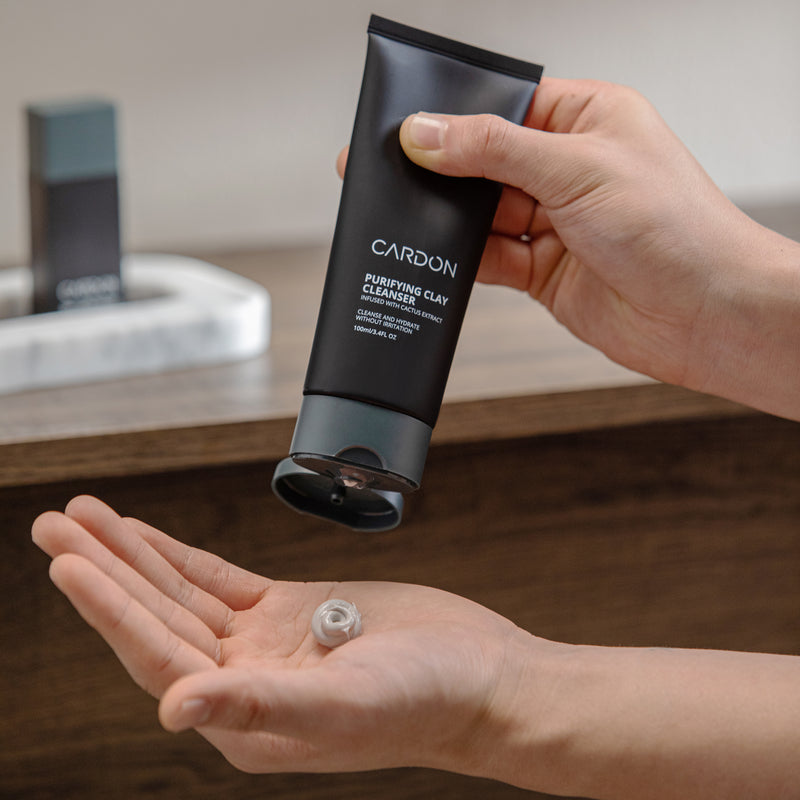 of participants saw clearer skin and reduced oiliness
after using the Exfoliating Toner Wipes, that unclogs pores and balances PH leaving the skin smooth with even skin tone.
Full Size (60 wipes) | $25 Value
Clinical Study Routine
Discover the Cardon products participants used during the 8-week clinical study.
Why Cardon?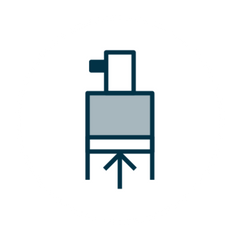 Simple + Efficient

We make it easy for you. From curating your routine to applying our products, we make every step simple and efficient.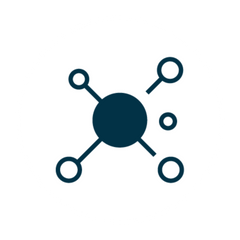 Innovative Korean R+D

You deserve the best. Each ingredient selection and product development is rooted in Korean skin/hair care science.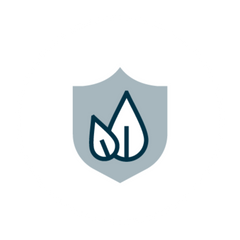 Non-Toxic Ingredients

We only use ingredients of the highest quality that deliver clinically-proven results and follow stringent EU regulations.
Shop Clinically-Tested Skincare
Got Questions? We Got Answers.
How does the 50% off promotion work?
The 50% off promotion is eligible on your first subscription to the Clinically Proven Skincare Set. The 50% off discount only applies to the first order and subsequent subscription orders will receive a 15% off. The default delivery frequency is set to 2 months, but you can change that at anytime. Offer valid on subscriptions only. Limit one per order per customer. Offer cannot be combined with other promotions.
Can I change my subscription later?
Yes, our subscriptions are customizable and flexible. You can swap out products or skip orders anytime in your account or email us at hello@cardonskin.com and we'd be happy to help.
What are Cardon's quality standards?
All our products are produced to the standards of Korea Cosmetic Regulation, which is higher than that of the United States. All Cardon products contain cactus extract to soothe skin irritation.

Cardon products are vegetarian friendly and made 100% cruelty free, meaning we don't test on animals (and never will). Our products are free of parabens, sulfates, phthalates, formaldehyde, siloxanes, SLES, SLS, ALS, PEGs, phenoxyethanol, petrolatum, silicone, or drying alcohols.
Yes! We offer free shipping on all subscriptions and one-time orders over $50 within the continental United States.
We offer international shipping to Canada and Europe through USPS and DHL at a subsidized rate for one-time orders (subscriptions excluded).
There may be additional charges upon receipt based on the country's custom duties and carrier processing fees.
Shipping typically takes 3-5 business days. You'll receive an email from us with tracking information once it does.