Lifestyle
5 Travel Skincare Tips to Keep Skin Alert, Hydrated, and Clear
Whenever you travel, your skin reacts to the change and fights to adjust. Here are some travel skincare tips to prevent dehydration, breakouts, and more.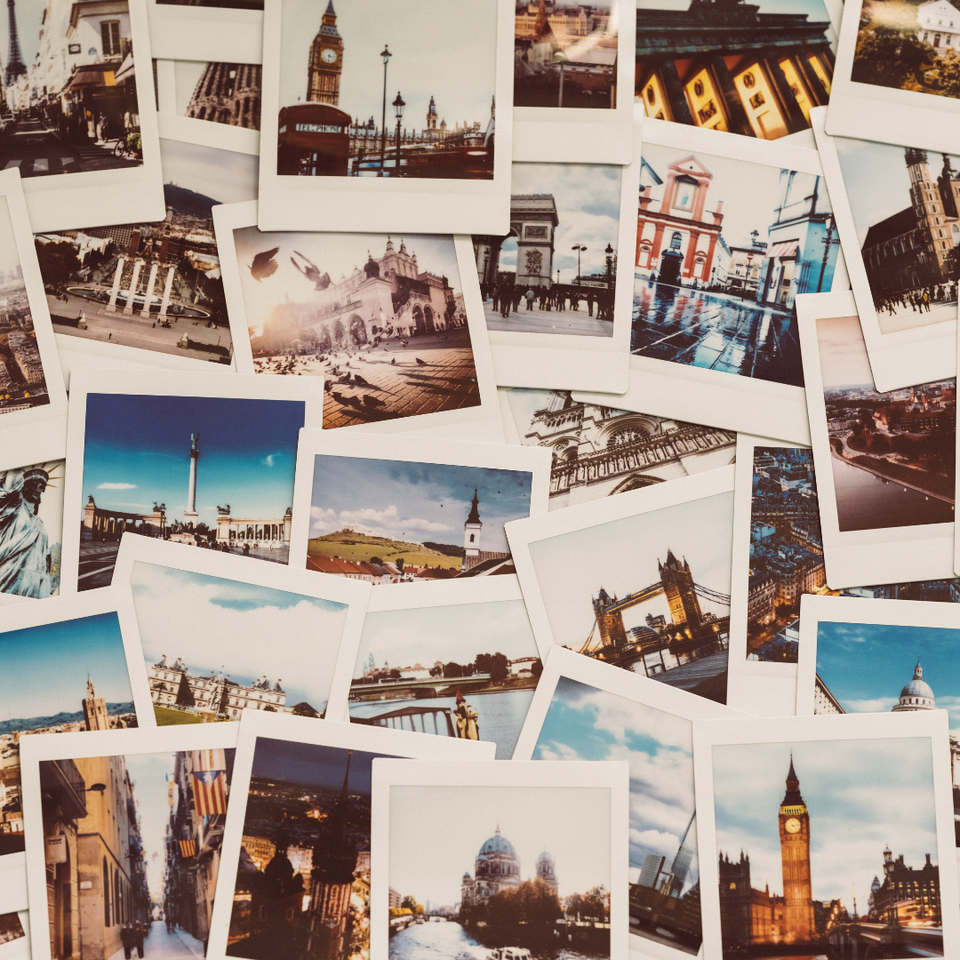 As relaxing as travel can be, it also throws you a lot of curveballs. From flight delays to unpredictable weather, there are so many variables that can determine how well the trip goes.
The same can be said for travel's impact on your skin: There are a lot of variables that affect your skin in this new environment—and that potential stress from travel is just the beginning.
Take for example, the accidental sunburn, or the unexpected pimple. In terms of the latter, you might rarely get any breakouts in your regular life, but find that breakouts happen frequently when you travel. Sometimes, this is the cortisol in your body increasing with added stress, which can lead to clogged pores. Other times, it's the dry air in the airplane, or even the air quality and humidity levels of the destination.
For sunburn and breakouts and everything in between, it's imperative to have a good travel grooming plan at the ready. Here are our top skincare tips for traveling—as universal as they come, to help you adjust to this massive shift in environment.
1. SPF, All Day, Even in Winter
Regardless of where you go, you are going to be outside, constantly—even if you aren't spending time at the beach. One of the biggest mistakes people make when traveling is to mistake a cloudy day or winter season as an excuse to skip SPF. But it's at these sneaky moments—especially on the ski slopes, at high altitudes—you need SPF. The easiest way to get proper protection every day is to pick a daytime moisturizer with SPF 30 or above. Whether it's a cloudy day on the beach or a long road trip with windows up, UV rays can make their way through these filters and into your skin, leading to things like wrinkles, fine lines, discoloration, rough texture, dryness, sunburn, and sometimes even skin cancer. So, play it safe every day, and keep up the practice back home, too.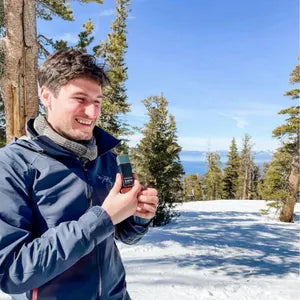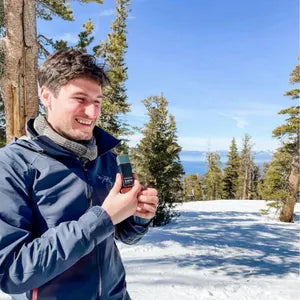 Shop the product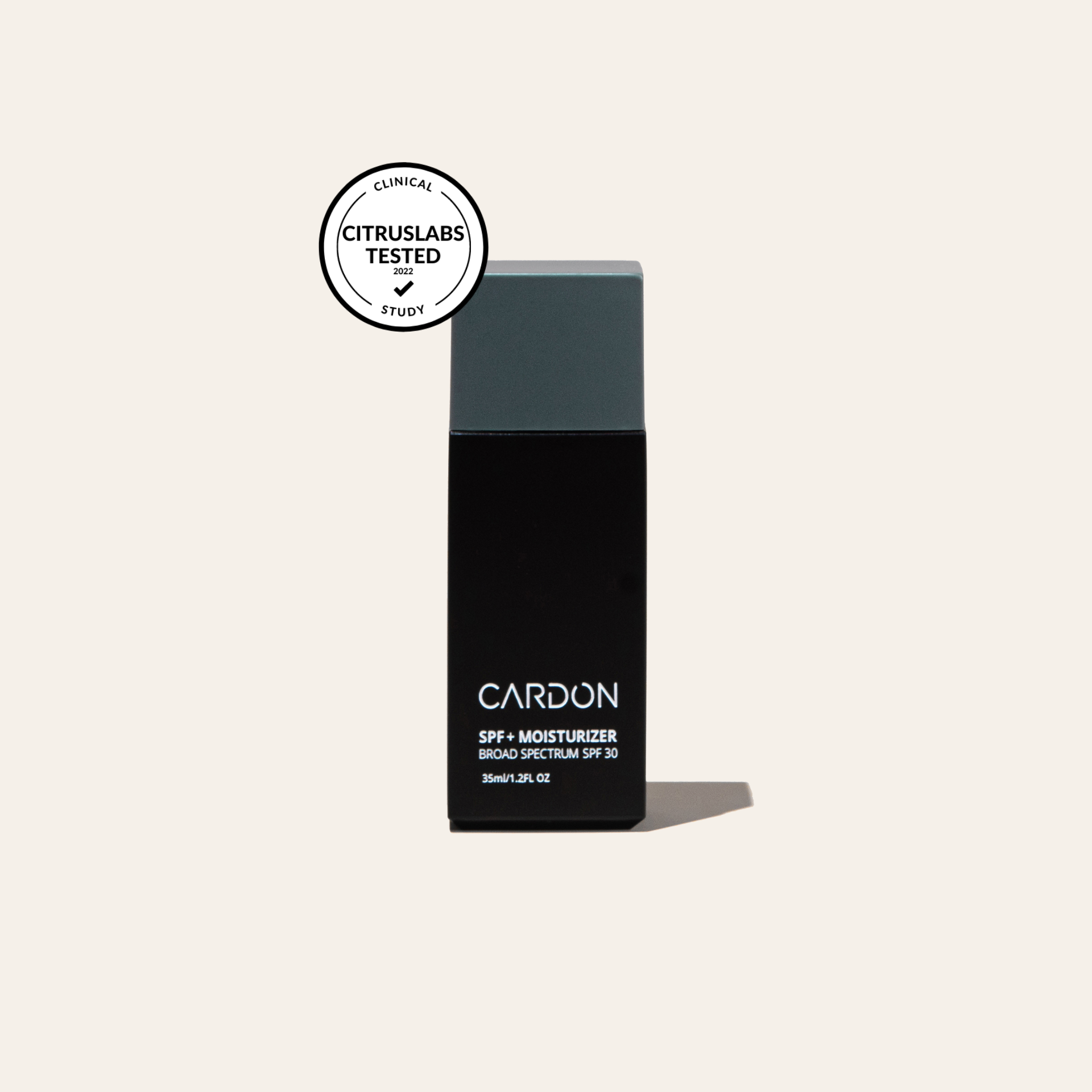 Daily SPF + Moisturizer
Breakouts
Dryness
Irritation
Oiliness
Uneven Tone
Wrinkles
Never forget this, even when you aren't traveling: You've got to stay hydrated, inside and out. Your bodily functions—including your skin's barrier defenses and overall radiance—maintain top form when you nourish it with H2O and moisturizer. However, when it comes to moisturizers for those long flights, any cold-weather destinations, or overnights in AC'ed rooms: Swap a standard daytime one for a heavier-duty, hydration-boosting moisturizer that targets dry or sensitive skin, because you'll need the extra defense against dermal dehydration.
Shop the product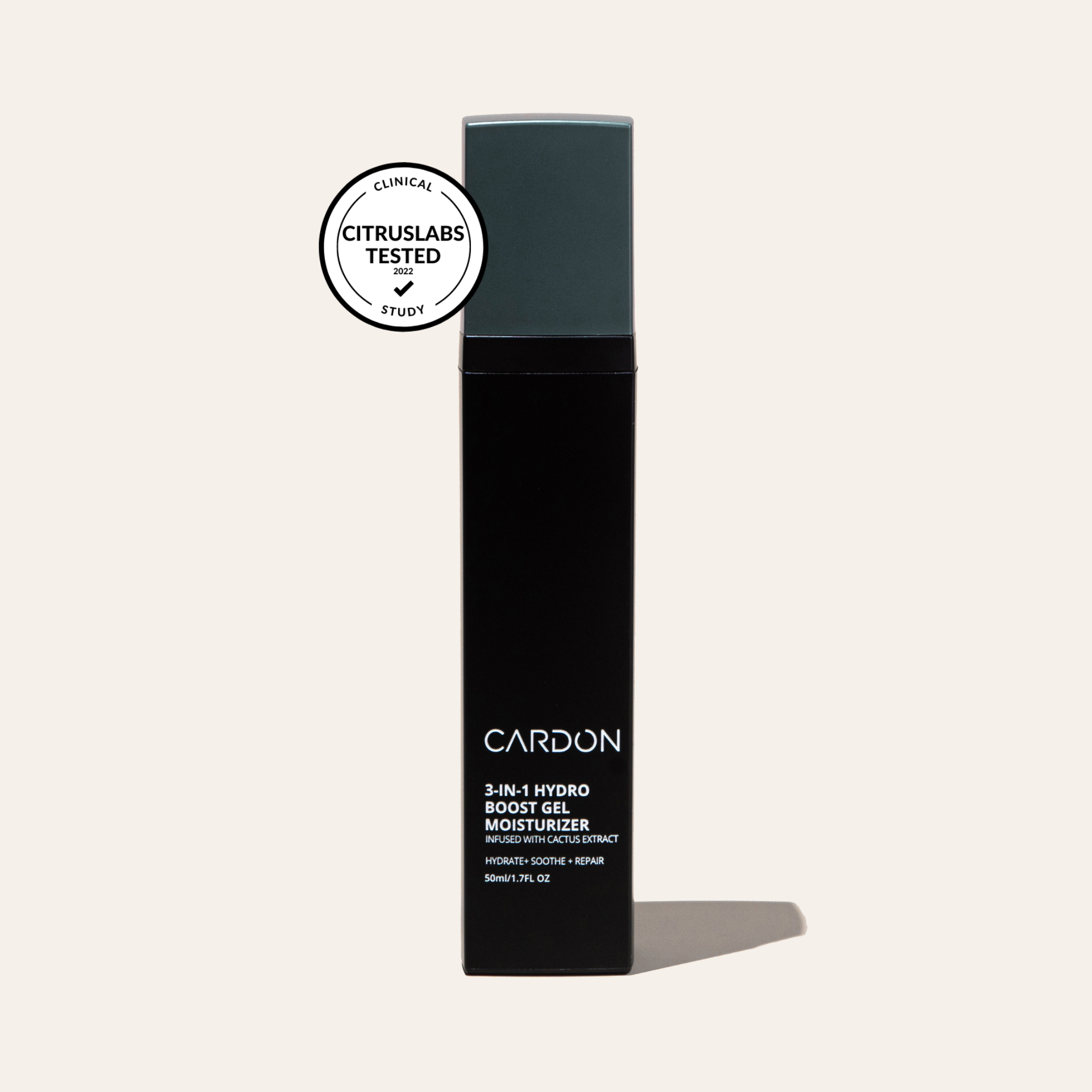 Hydro Boost Gel Moisturizer
Breakouts
Dark Circles
Dryness
Irritation
Oiliness
Uneven Tone
Wrinkles
Lastly, you can pack a hydrating sheet mask (whether you're fully shaved or have a beard) for a big moisture infusion as soon as you're settled into your hotel or Airbnb (or after you return home). This is a surefire way to restore any moisture lost, while plumping skin full of firming, brightening, balancing ingredients.
Shop the product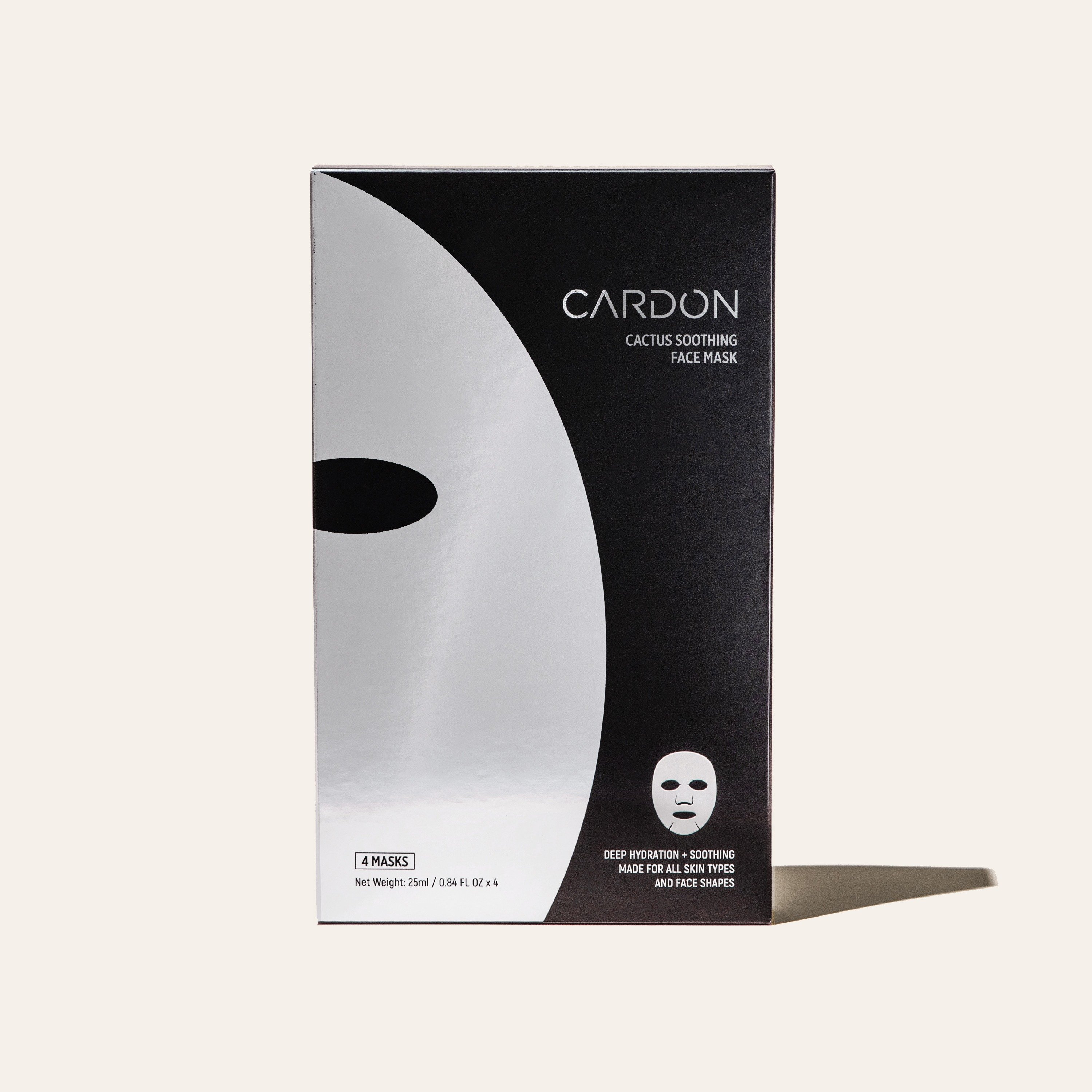 Cactus Soothing Face Mask
Dryness
Irritation
Wrinkles
3. Don't Abandon Your Pimple Prevention Plan
Besides staying hydrated and as stress-free as possible, the other way to prevent blemishes is, of course, to deploy a reliable, gentle cleanser. While you still want to cleanse first thing in the morning and at the start of your bedtime regimen, it is important to use this cleanser any time your skin feels stressed, or excessively oily or sweaty. Make sure it's a hydrating, skin-harmonizing cleanser at that, and not an abrasive, drying one. And, if you need a cleanse on the go (like at 30,000 feet) but don't trust the water source (if you've got one at all), you can use toning and exfoliating wipes, which seep into the pores to dissolve buildup without disrupting your skin's natural pH levels. (You can also use them after cleansing, for a three-pronged cleanse-exfoliate-tone approach prior to moisturizing.)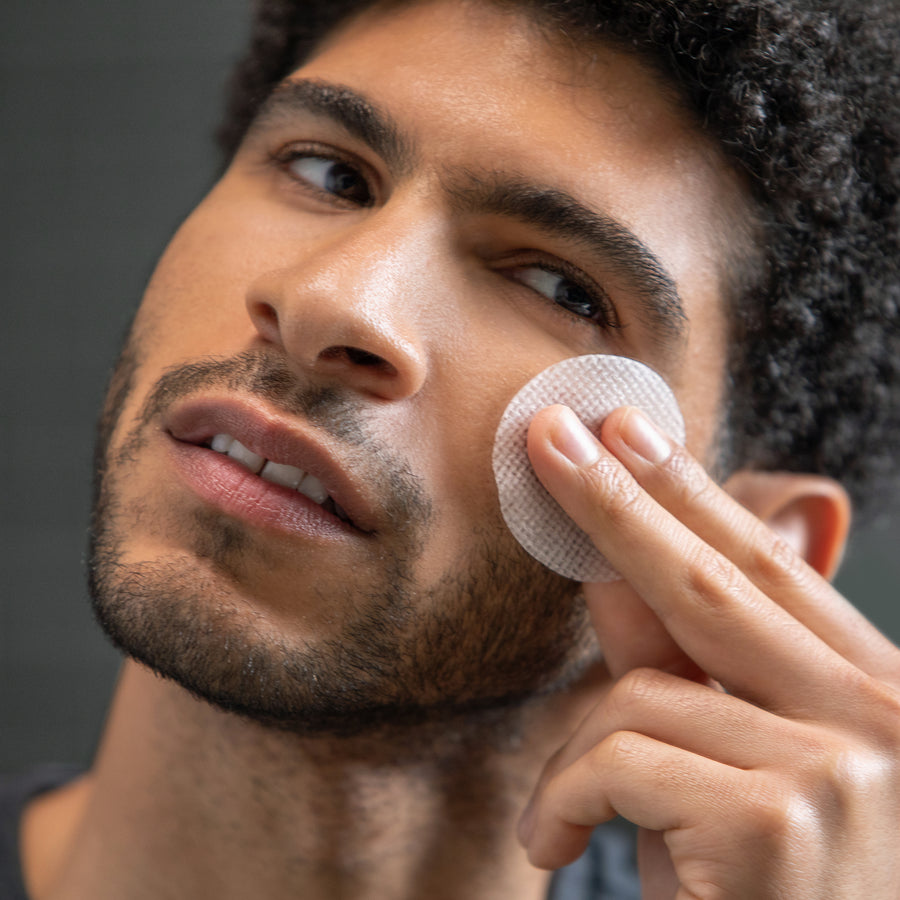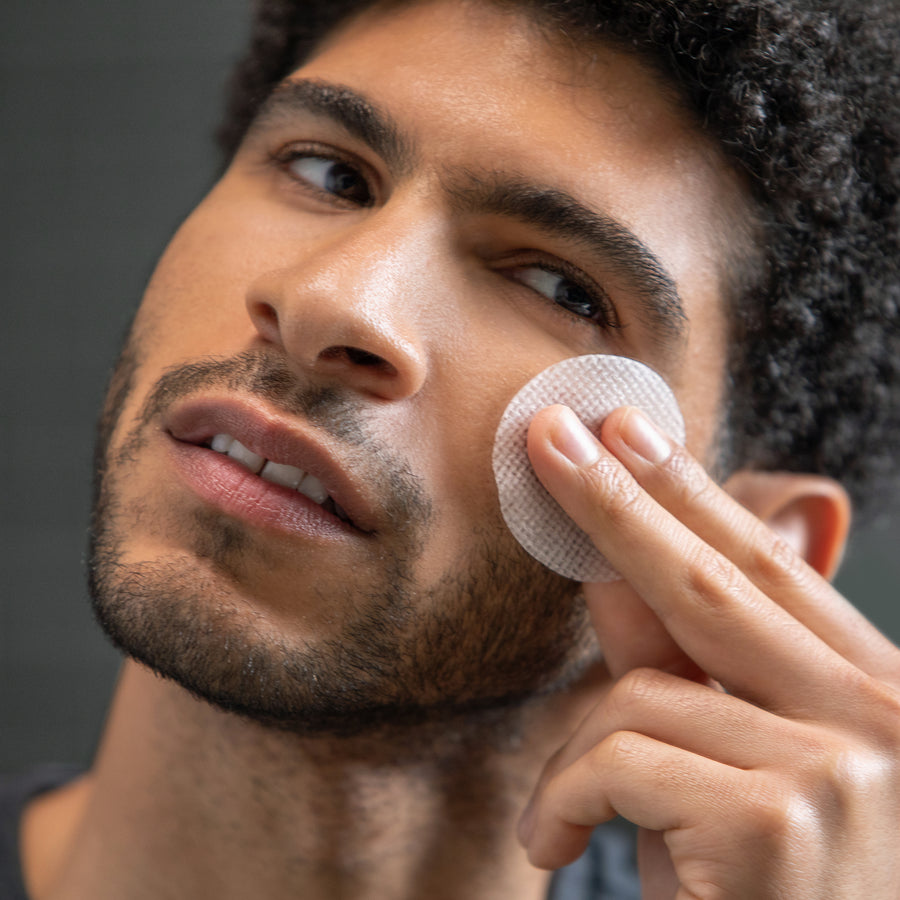 4. But Have a Blemish Backup Plan, Just In Case
Breakouts happen, especially when you're stressed. Yes, you can do everything possible to mitigate them, but some pimples are particularly persistent, especially in unforeseen stressful situations (lost luggage, anyone?). One of the easiest things to toss in your tote is pimple patches, which carry pore-clearing ingredients like salicylic acid inside their tiny little microneedles (which don't hurt at all, by the way; it's like applying a tiny bandaid). Leave a patch on freshly cleansed skin for a few hours (though ideally you'll wear it overnight), and let the ingredients seep into the clogged pore to dissolve and relieve the damage. You'll prevent yourself from having to burst that bad boy, and from enduring a dark acne mark for the next few months.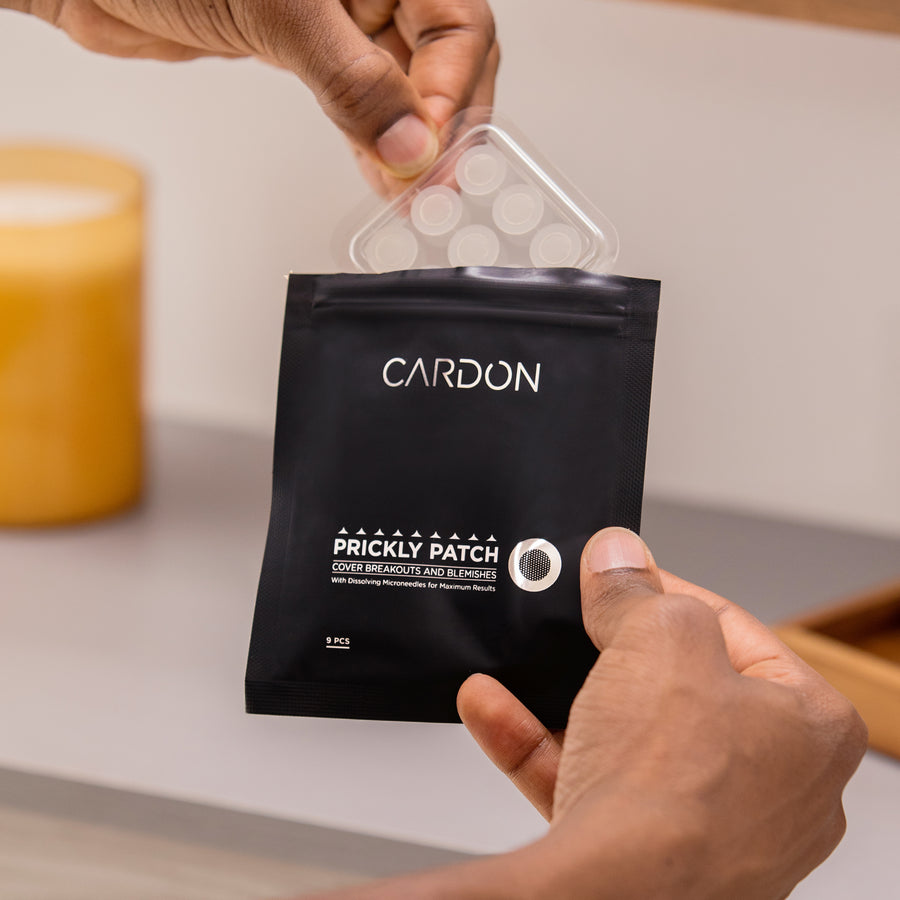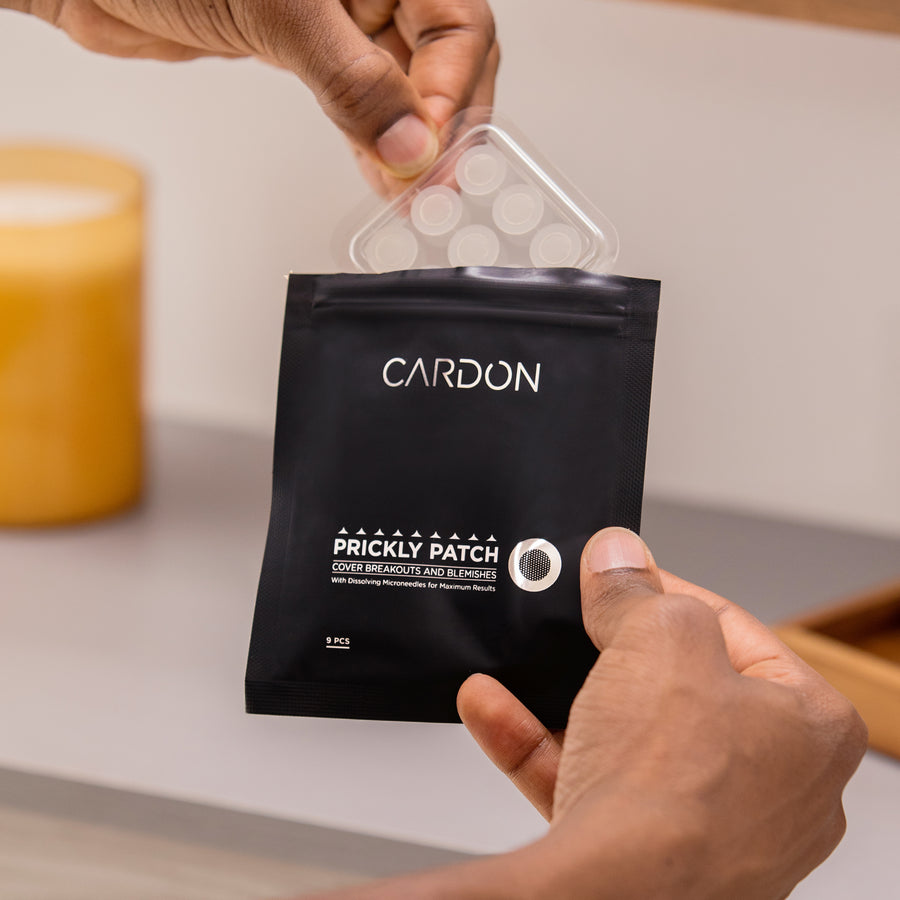 Shop the product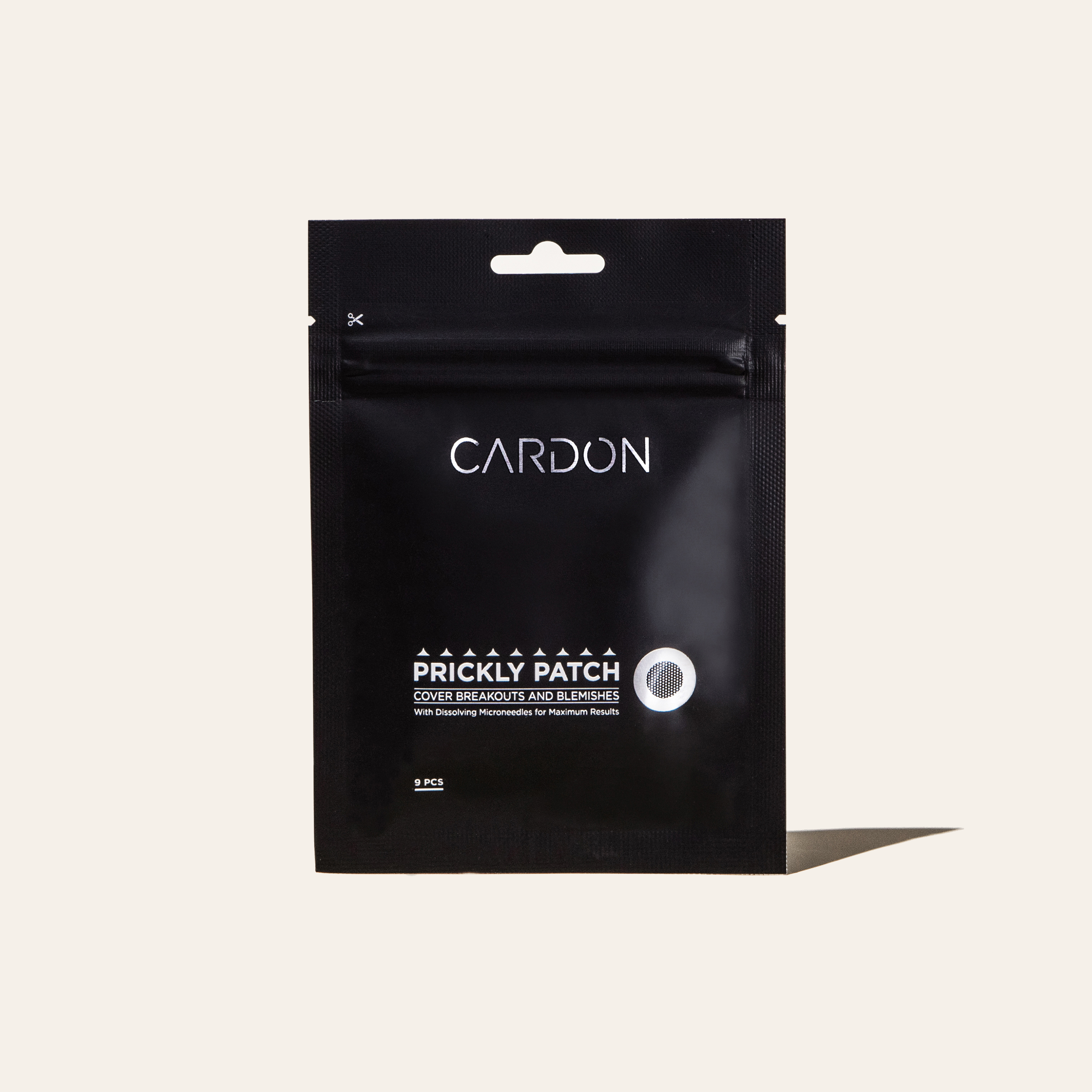 5. Keep Eye Baggage in Check
Puffiness and dark circles are par for the course when you're dehydrated, stressed, or tired. By targeting the skin around the eyes with specific ingredients (like firming peptides, and deeply hydrating hyaluronic acid), you can ensure that you keep this area looking alert. Or, perhaps you are perfectly rested but the stress of travel is still showing on your face. A simple, nourishing eye serum with the aforementioned ingredients should give you the lift you need, regardless of the situation. Apply it along with your moisturizer, first thing in the morning. Repeat before bed for extra nourishment while you sleep.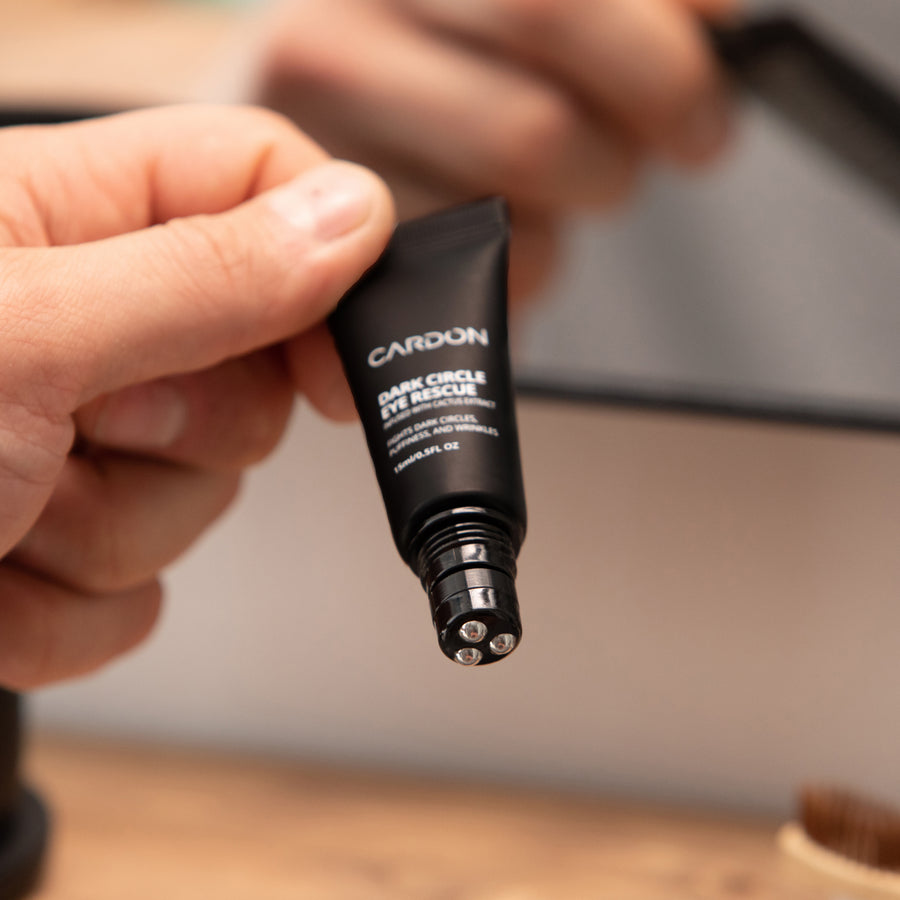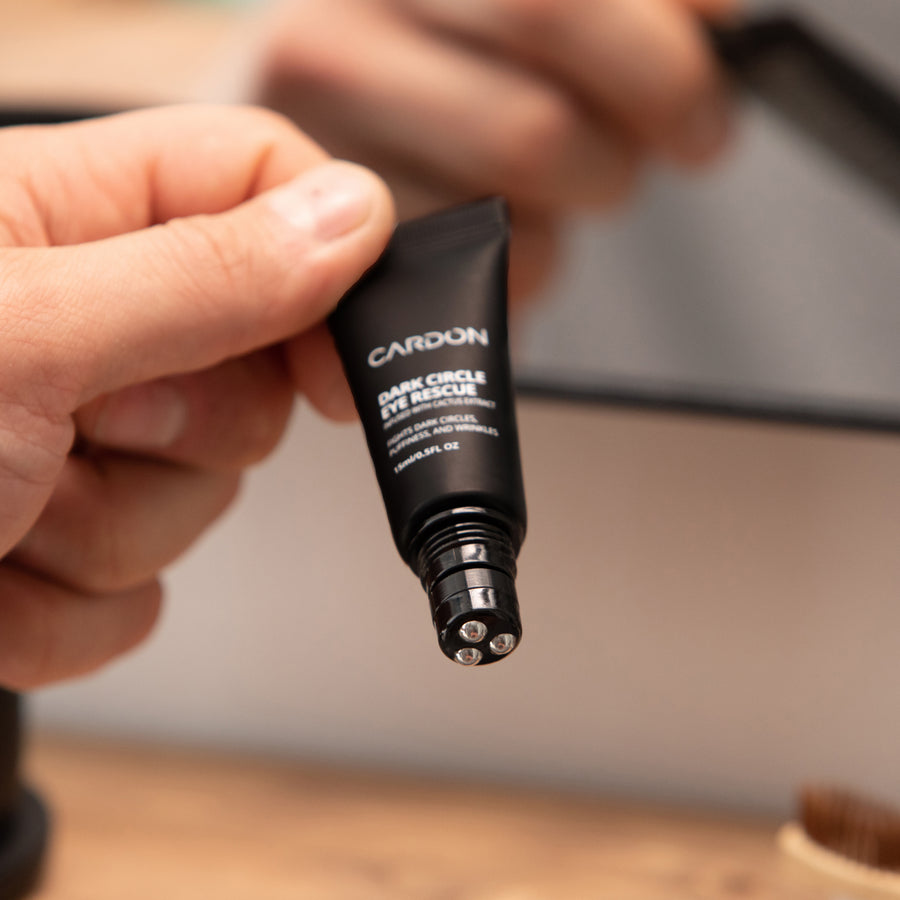 Cardon Products Are
Easy to Use
We never create two products when we can achieve the same results with one. Cardon products are designed to be easy to use every day.
Backed By Korean Innovation
Korean R&D is two decades ahead of the rest of the world. Cardon products use the highest quality, most effective ingredients out there.
Non-Toxic
Finally, an ingredient label you can feel good about. Every ingredient in Cardon products is good for your skin, and easy on the mind.