Lifestyle
Summer Skincare Tips: How To Change Your Regimen When the Temps Rise
Men's skin tends to be thicker and oily. Now, factor in sweat from working out or from the heat of summer, and that can lead to acne, breakouts, and that general oily skin feeling. Here are some skincare tips for men on how to manage your skin when you sweat so you can maintain healthy skin.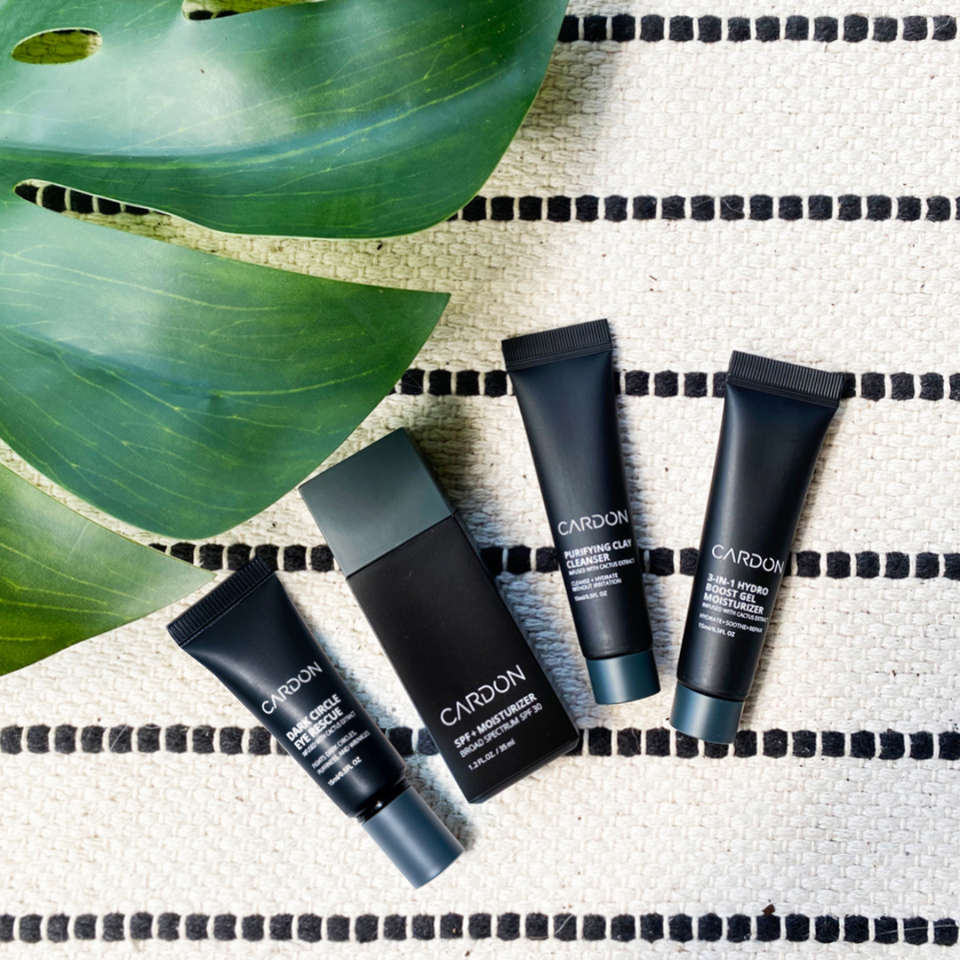 Skincare Tips for Heavy Sweaters and Oily Skin—Especially in Summer
Whether you've got oily skin year round, or just experience sweaty spikes in the summer, then you know the misery that it can yield. It never feels good to look like you just stepped out of a sauna—especially at 3 p.m. on a Wednesday at the office—and nobody likes that grimey layer of sweat and oil that forms over the face (especially when somebody wants to take a photo and your face doubles as a light bounce). 
If this sounds like you—seasonally, or after workouts, or even perpetually and ceaselessly—then know that there are many ways to make your life easier. Read on for our top tips for dealing with sweaty, oily skin (without dehydrating it simultaneously) especially at the height of summer.
Tip #1: Prioritize Lightweight Hydration
It should come as no surprise that you want to use lightweight moisturizing products in summer. These are typically water-based, low-oil hydrators. They absorb into the skin without caking the face like a dense lotion. This allows pores to breathe and prevents clogging or excessive sweating as the skin finds equilibrium under high temperatures. (Cardon's SPF 30 Moisturizer does all this while nourishing skin with cactus extract and clearing complexion with turmeric.)
Secondly, there's a myth that when you sweat more (because of humidity or naturally oily skin), you are allowed to skip the moisturizer.
On the contrary, more sweat and sebum means more opportunities for clogged pores. Plus, moisturizers do more than just hydrate the skin. They also shield the skin from toxins in the air, not to mention SPF moisturizers blocking UV rays. Both of these defenses prevent premature aging of the skin.
In the evening, as temps fall into a cooler, room-temp range, you can use a slightly heavier hydrator, especially if you sleep in an air-conditioned room. A/C units can significantly dry out the air that leaves your skin parched and irritated since it's sucking all the moisture out of the air (and in turn, from your skin too). Cardon's gel moisturizer is lightweight enough to wear in summer but dense enough to keep skin hydrated—plus, as an overnight moisturizer, it helps skin stay firm, youthful, soothed, and shielded from toxins (thanks to the inclusion of rosehip oil, niacinamide, and cactus extract).
Shop the product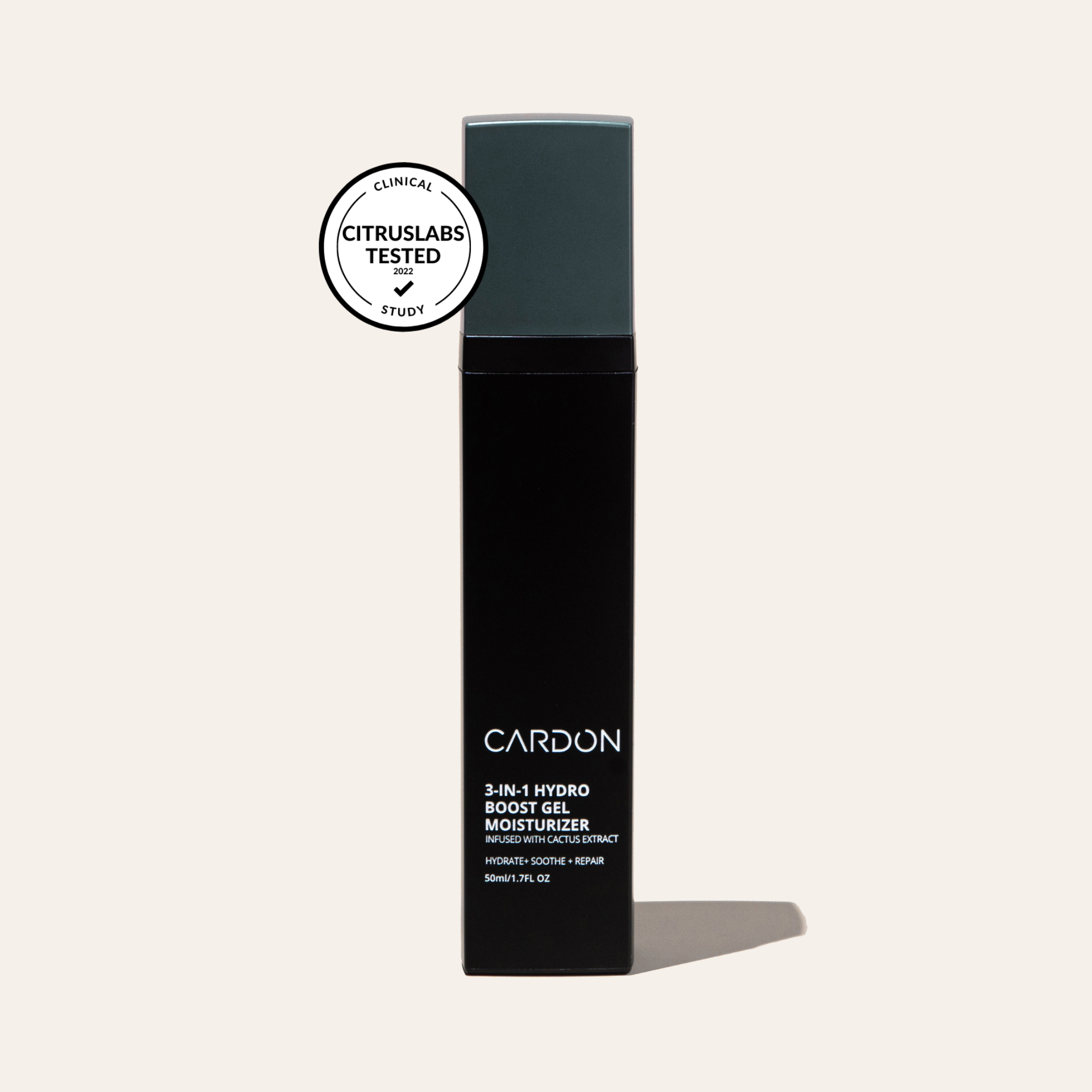 Hydro Boost Gel Moisturizer
Breakouts
Dark Circles
Dryness
Irritation
Oiliness
Uneven Tone
Wrinkles
Tip #2: Get a Heavy Duty (But Gentle) Cleanser
While your hydrators are light, you want a heavy-lifting cleanser. That's because you want to keep that dried-up sweat from taking residence inside your pores. But the biggest hurdle in finding a highly effective cleanser is also finding a gentle one. Because you might be cleansing more in summer, depending on how grimey your skin gets from sweat, sunscreen, and more.
The reason Cardon's cleanser uses clay is because clay is not only the most powerful cleansing agent (which you'll know from all the brands who make detoxifying clay masks), but also because clay is gentle on the skin; it preserves your skin's natural pH/oil balance while ridding it of sweat and excess sebum. It also uses tiger grass and cactus extract to calm irritation and nourish skin while it washes.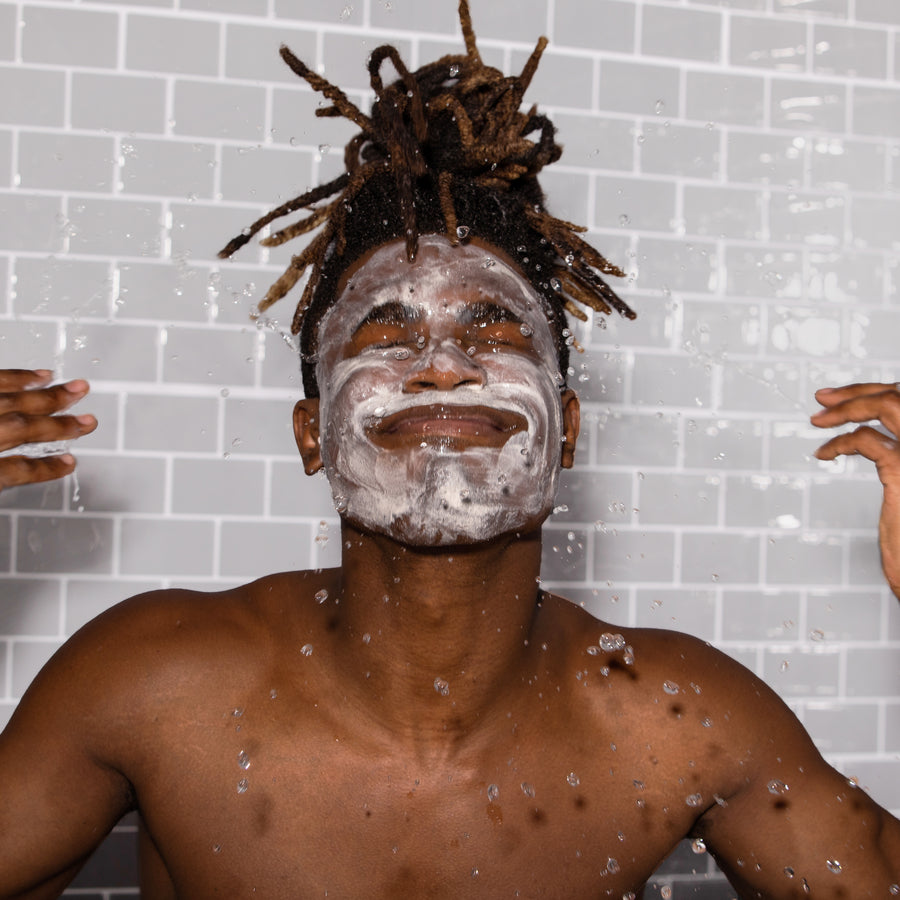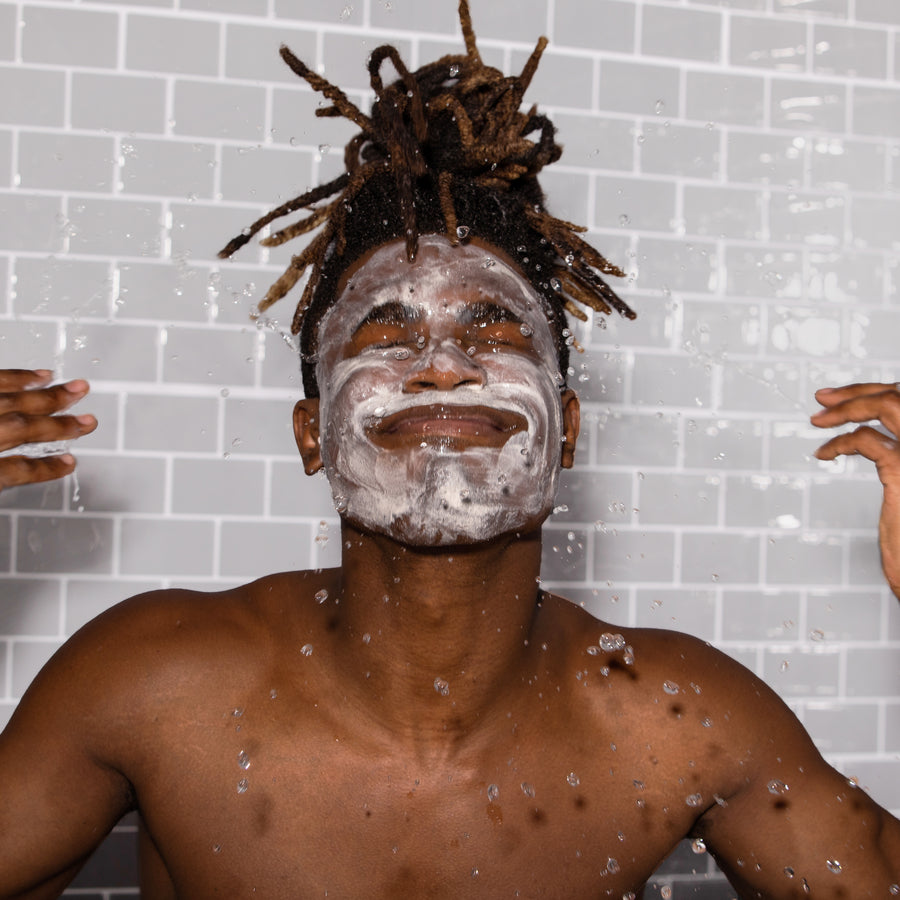 Tip #3: Pick Soothing Ingredients
Summer's combination of sun and sweat can significantly irritate the skin. (Especially if that salty sweat dries on the skin, which can magnify any burn.) For the same reason that you would apply soothing aloe vera to a sunburn, you should choose hydrating products that proactively calm and soothe the skin in the summertime.
Cardon's use of cactus extract in all of its products: Cactus extract cools on contact, plus it is rich with anti-inflammatory and anti-aging vitamins and minerals. By choosing products with a hero ingredient like cactus extract (from a daytime SPF moisturizer, to a cleanser, to a nighttime hydrator) you minimize the odds of irritation, redness, and dry skin during summer. (It's a strategy that benefits you year round, too—and especially after a shave.)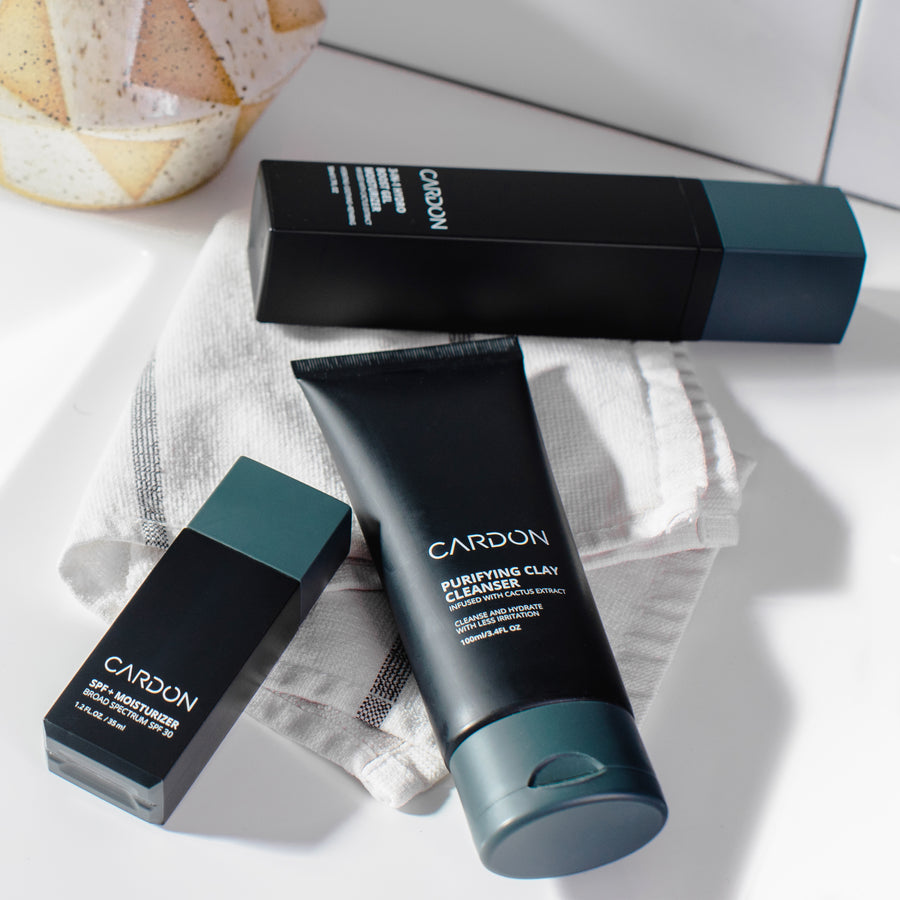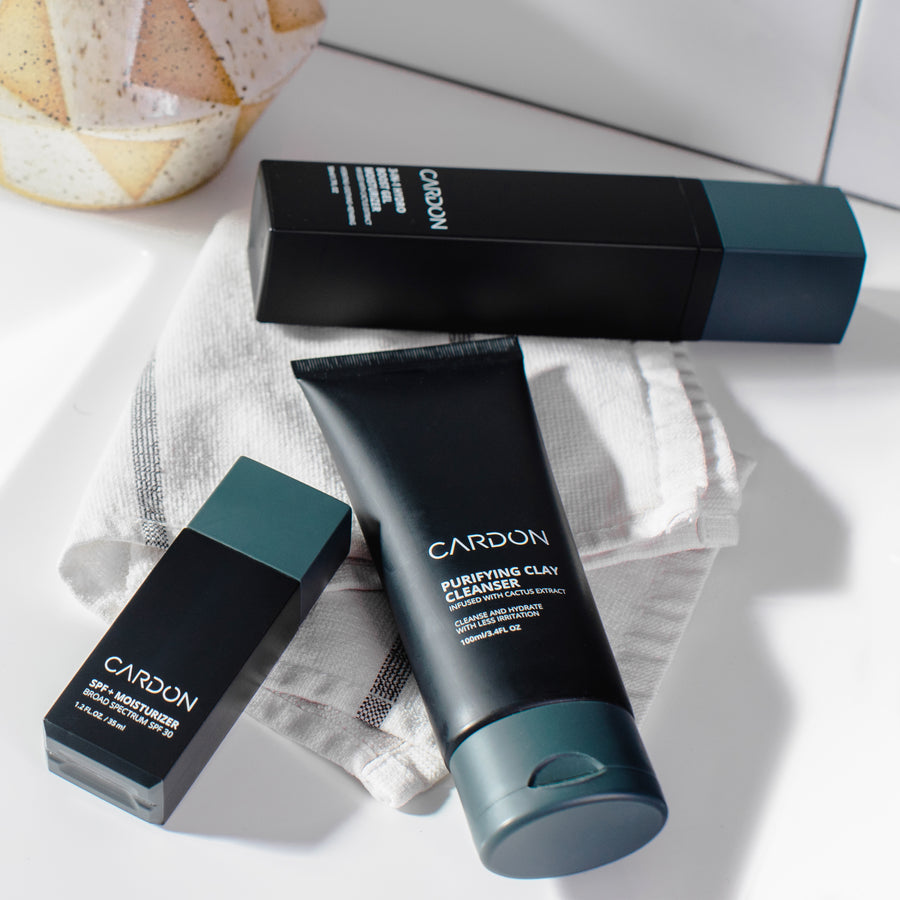 Tip #4: Keep Oil Levels in Check
Lightweight hydrators and nourishing/deep-cleaning cleansers are imperative, yes, but oily skin often finds a way to persistently perspire at the height of summer, making it all the harder to balance this production in the pores. A toner may be the thing your regimen is missing. It helps temper oil production without dehydrating the skin (that balance is precious, and hard to come by especially for oily folks). Cardon's toning wipes use oleanolic acid and enantia chlorantha for this task, which also help clear away dead skin cells to prevent blemishes and boost skin radiance. They also have cactus extract to help soothe skin that's stressed out from all that sweating. The result: Balanced skin that glows like the summer sun.
Tip #5: Don't Ignore the Scalp
Remember: Your scalp is covered in skin! Just because it's where your hair sprouts from doesn't make it not skincare. So, while you might have the urge to wash your hair at the end of every sweaty, humid day, try to resist a little bit. We suggest shampooing every other day as a minimum, and using conditioner to nourish the scalp (and hair) after each shampoo, while also flushing away excess sweat, grime, and product buildup on non-shampoo days. This regimen should ensure that your scalp stays healthy and nourished but never gets too dried out—nor too oily and grimey, either.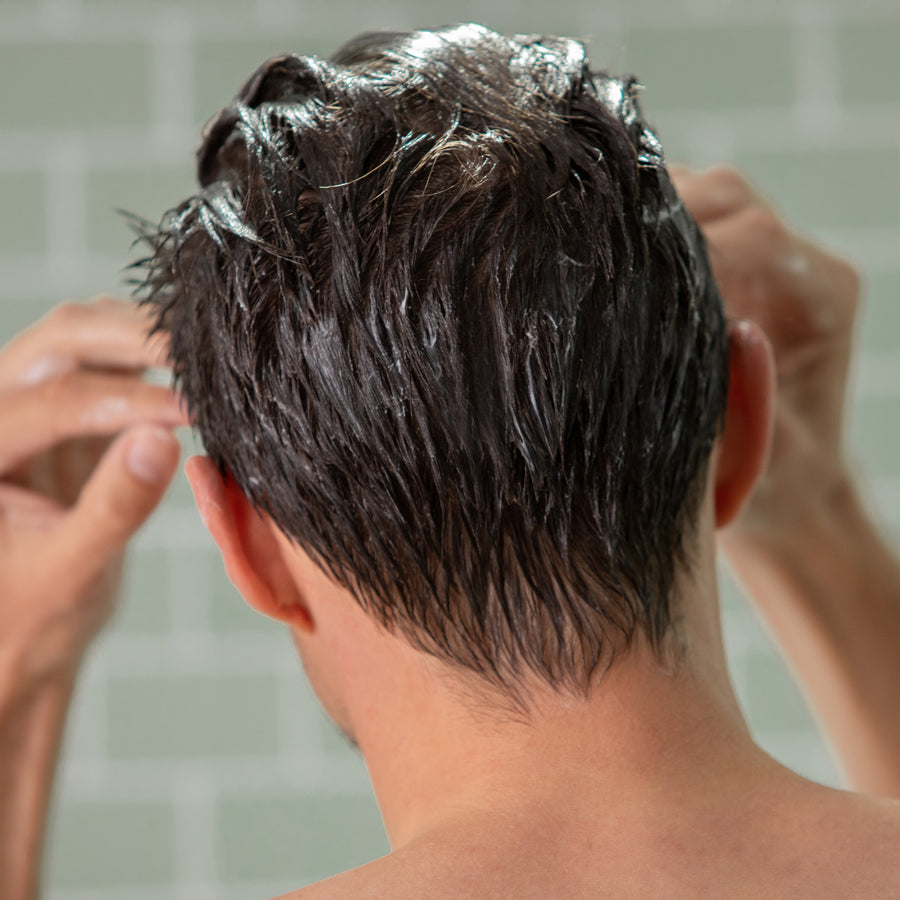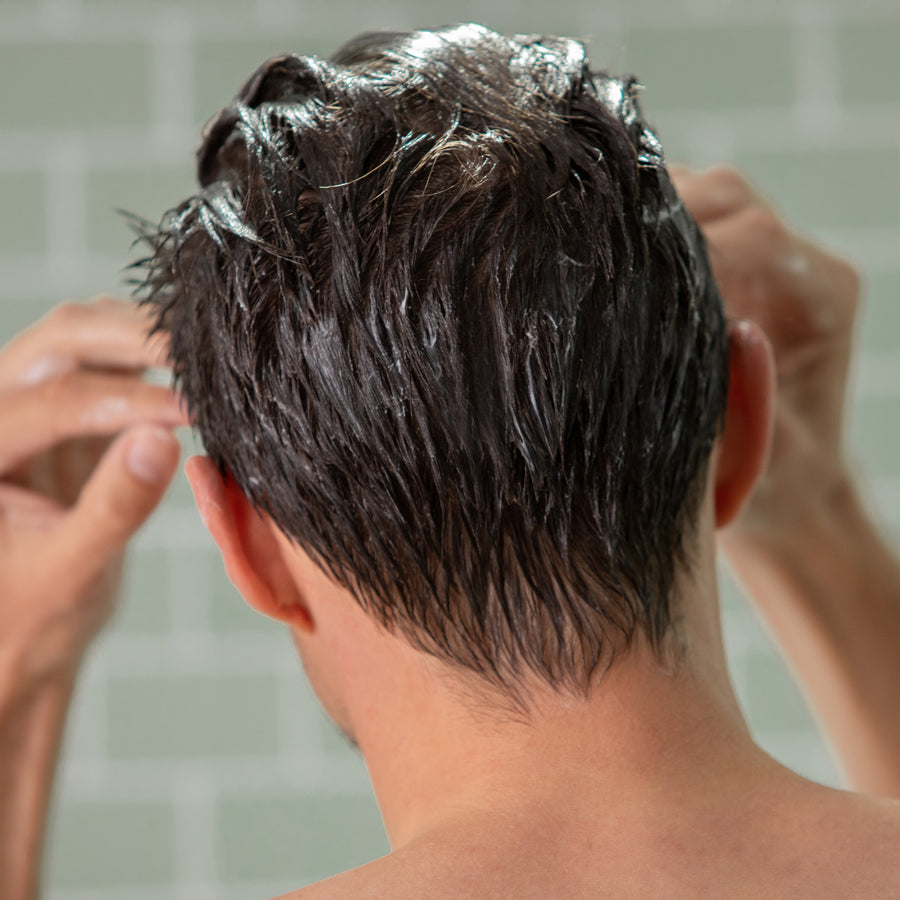 Oh, and take cooler, shorter showers while you're at it; this will prevent you from depleting the skin (around all of your body) of its natural oils, and will preserve moisture levels every month of the year, not just summer. (Though that cooler water will feel real nice in July, that's for sure.)
Tip #6: Stock Up Ahead of Summer Travel
Summer is a time for weekend getaways and bucket-list vacations. So, after building such a thorough regimen at home, don't forget to take it on the road with you, too. You may need to plan ahead, like if your favorite cleanser or moisturizer aren't TSA friendly, you might have to check them with your larger luggage. Cardon's essentials are all under the 3.4-oz. limit, for what it's worth, but don't let these full-size products take up too much space in your bags; that's why we've got the Jet Set Travel Kit, with smaller version of our cleanser and gel hydrator (plus full size versions of our SPF moisturizer, eye serum, and lip balm). Plus, they come in a compact dopp kit to tote everything in one place—another thing to have ready ahead of any summer travel. Don't let these travels get in the way of your regimen; after all, skin is often confused and stressed by the logistics of new environments and long travel days, so it's all the more imperative to have your familiar products with you. (May we suggest packing some pimple patches, too, for those all-too-common blemishes that spring up during travel?)
Tip #7: Go Easy on the A/C
Air conditioning in summer feels fantastic—to counter the misery that is summer humidity. But it's easy to overdo it on the A/C, which can turn your home or office place into an arid, skin-dehydrating desert. If the air around you lacks moisture, then it will strip your skin (and hair!) of its nourishment, and you'll suddenly be dealing with a new problem. So, as best you can, try to sleep with the windows open on cool nights, or with fans rather than air conditioners, and try to limit the intensity of the A/C during the day, too. Not only will you wake up with brighter, softer skin, but you'll have better hair days and better morning breath, too.
Bottom line: You should wear SPF every single day. This isn't so much a tip for oily, sweaty skin, but for everyone. It's also not just for summer, since Uv rays are omnipresent year round, even on cloudy and wintry days. But obviously, a cloudless, long summer day yields extra UV exposure. Thus it's most important in summer to shield your skin from both types of UV rays. (UVA rays "age" the skin, while UVB rays cause burn and skin cancer.) In addition, finding a lightweight moisturizer in summer, it's important that the product also has an SPF of 30 or higher to prevent sunburn, discoloration, rough texture, wrinkles, and more. Again, Cardon's SPF 30 moisturizer fits the bill, and is also supremely lightweight so that it won't suffocate the pores.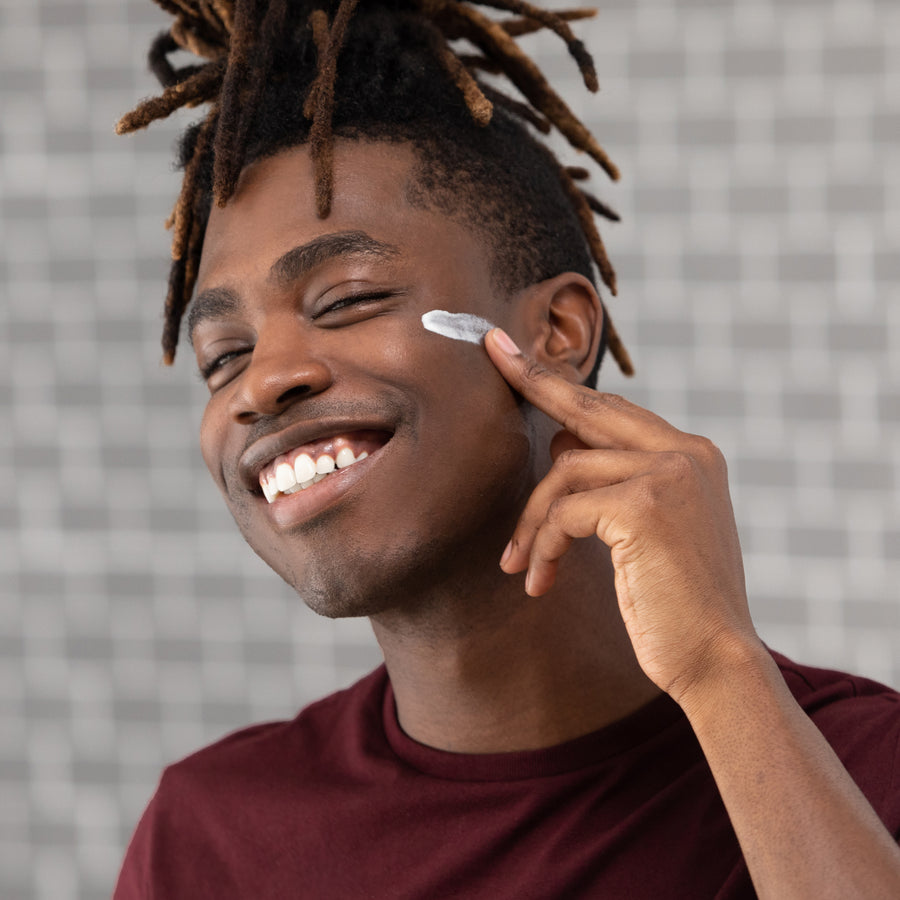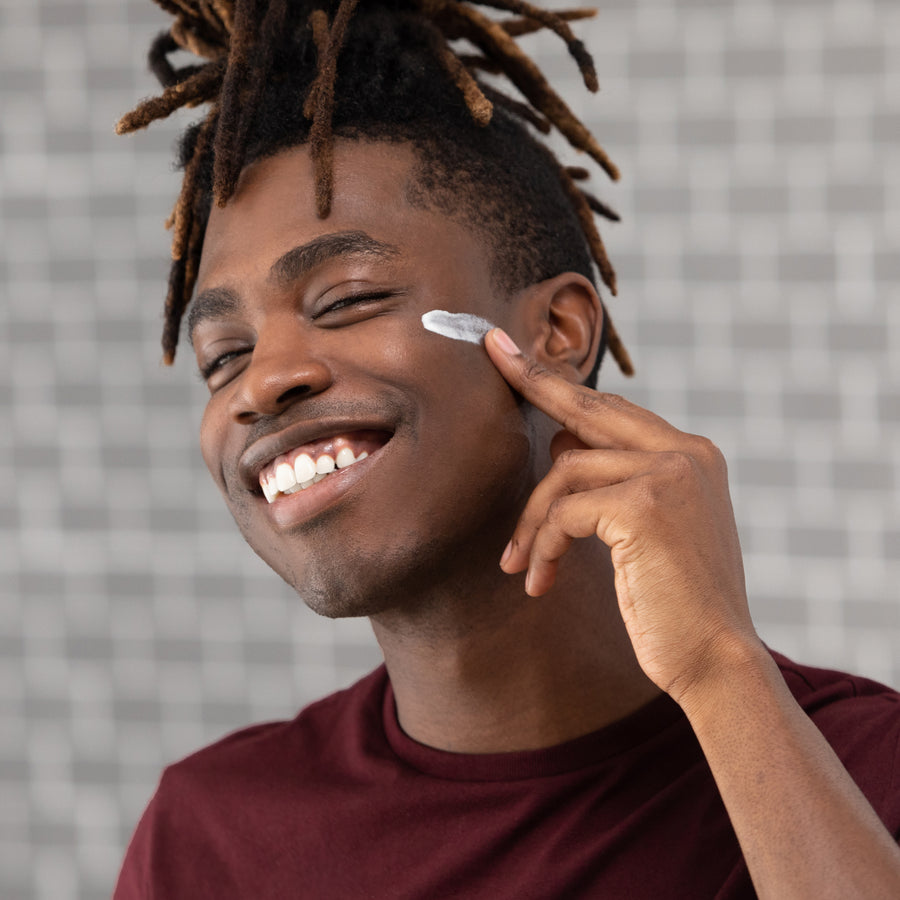 Cardon Products Are
Easy to Use
We never create two products when we can achieve the same results with one. Cardon products are designed to be easy to use every day.
Backed By Korean Innovation
Korean R&D is two decades ahead of the rest of the world. Cardon products use the highest quality, most effective ingredients out there.
Non-Toxic
Finally, an ingredient label you can feel good about. Every ingredient in Cardon products is good for your skin, and easy on the mind.