Skin + Hair Basics
How to Pick the Right Shampoo + Conditioner for Thinning Hair
How do you pick the right shampoo and conditioner for hair loss? Consider these popular ingredients which will strengthen both hair and scalp.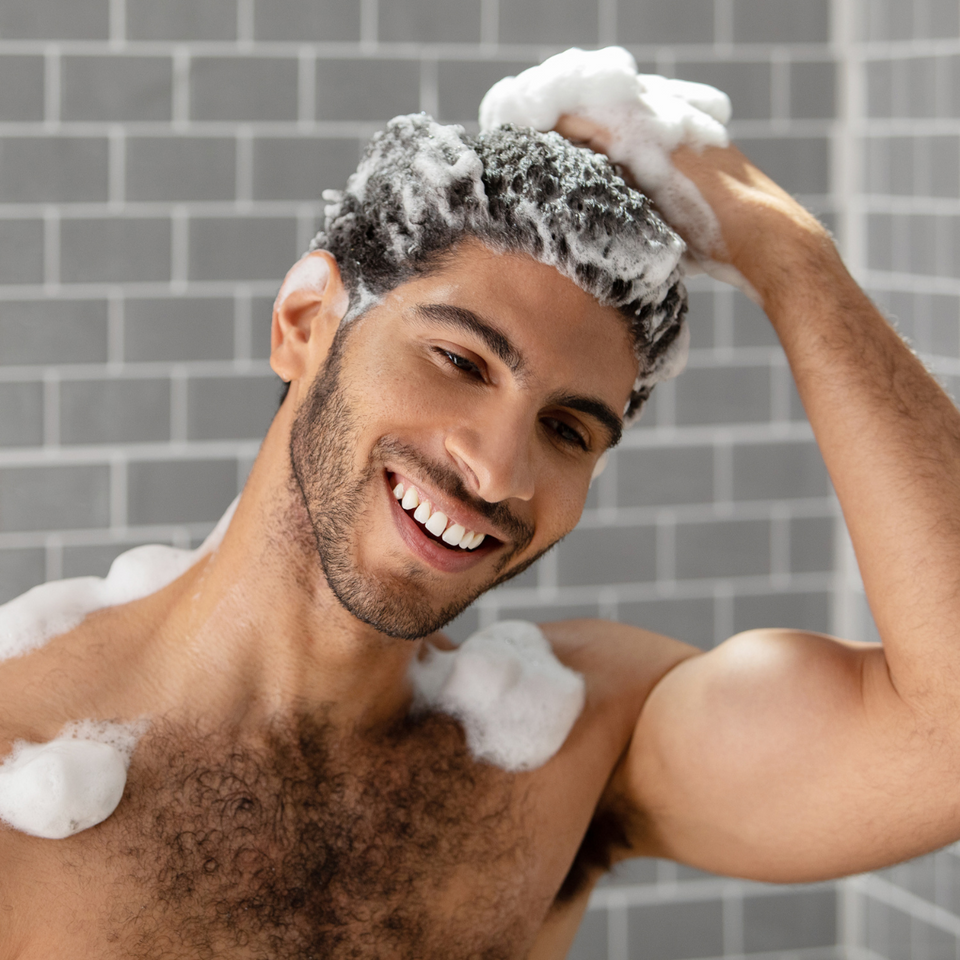 As you may know, Cardon takes a lot of inspiration from the Korean skin and hair care industries, which are decades ahead of the rest of the world in terms of innovation. (We file our efforts under the term "K skincare".) And for our long-awaited shampoo and conditioner rollout, we of course tapped into some Korean industry secrets for a fortifying, strengthening and softening result, from scalp and follicle all the way to the end of each hair. That's why we'd go as far as saying that this hair care duo is the perfect shampoo and conditioner for hair loss (as well as those preventing and/or experiencing severe thinning).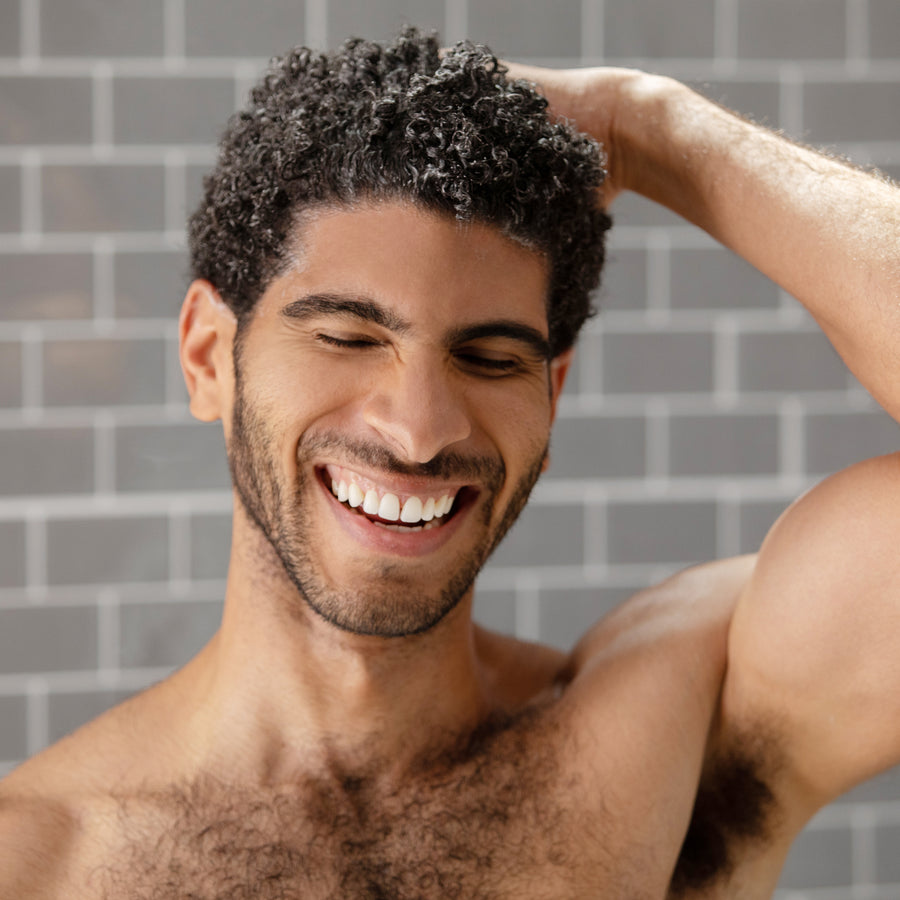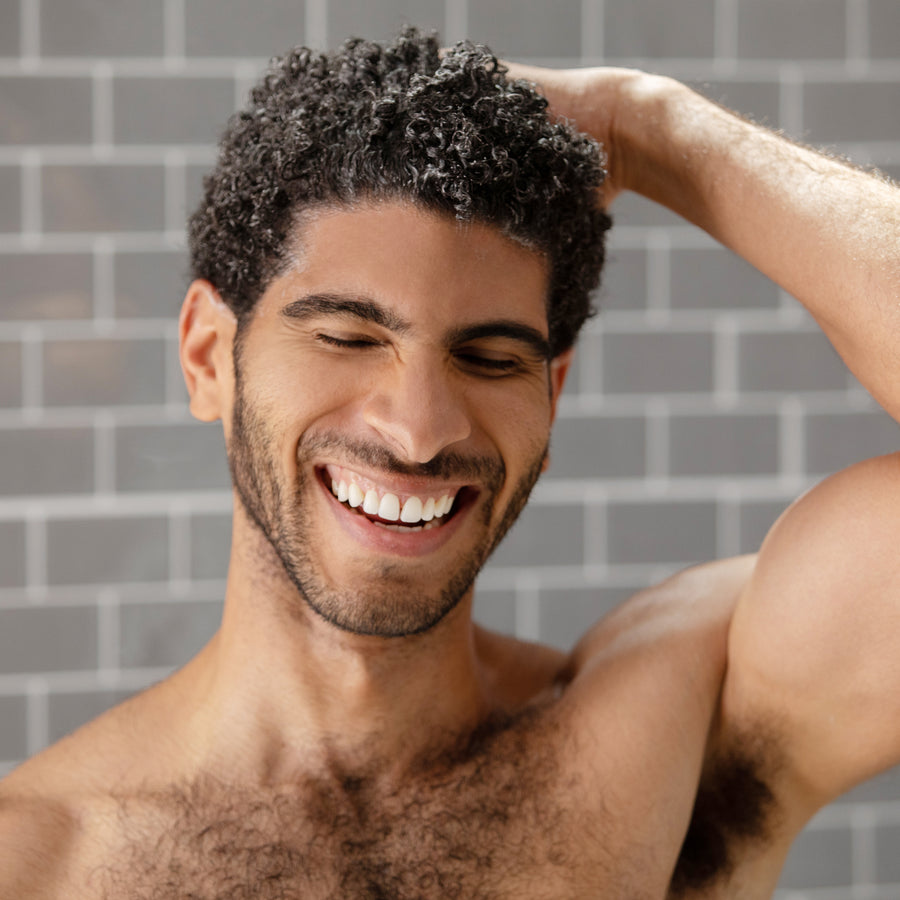 One thing that is important to note in any shampoo and conditioner is that on their own, they can't serve as your sole defense against hair loss. That's because these products don't stay on the scalp for more than a moment or a couple minutes. They are, foremost and respectively, designed to cleanse your scalp and strengthen your hair. That being said, you still need to choose the right shampoo and conditioner that correctly supplement your hair retention efforts, by creating the best environment for growth, prolonging hair quality over time, encouraging strong growth at the root, and countering specific obstacles that might hinder these things.
So, in tandem with seeing a board-certified dermatologist to talk about the best multifaceted approach to hair loss for you specifically, you can also shop for the best hair loss shampoo and conditioner independent of the doctor's orders, since it all boils down to the right ingredients. And that's where we summoned our Korean R&D and whipped up a tried-and-true formula for both hair care steps.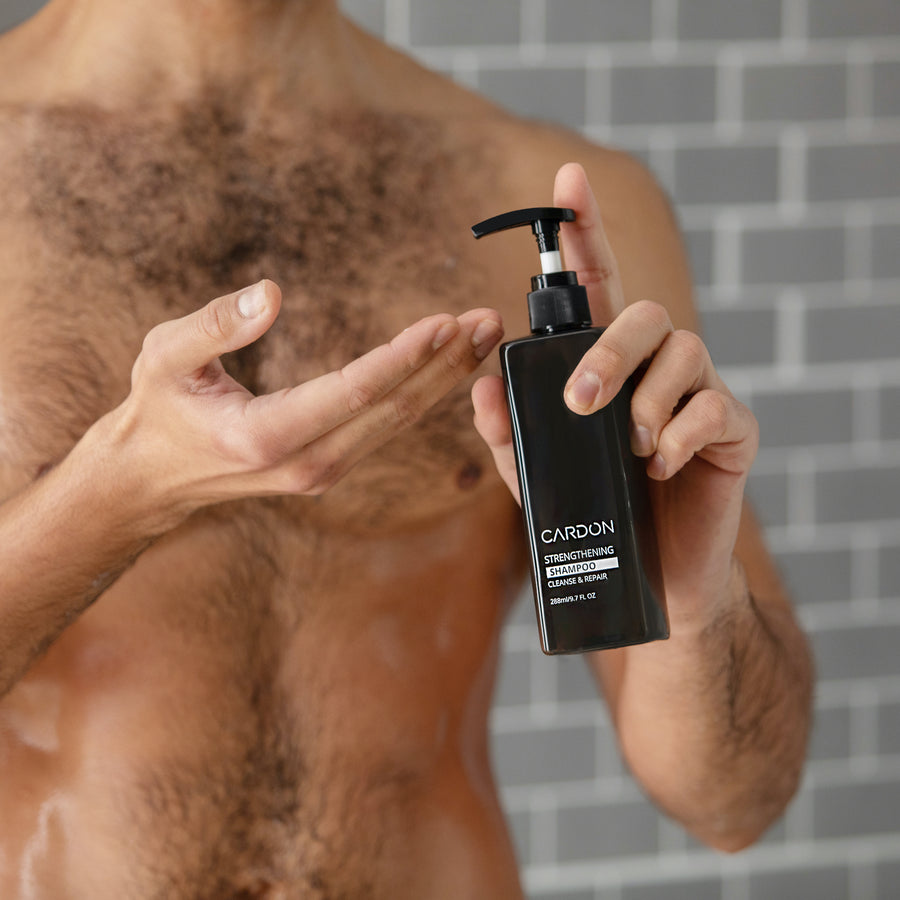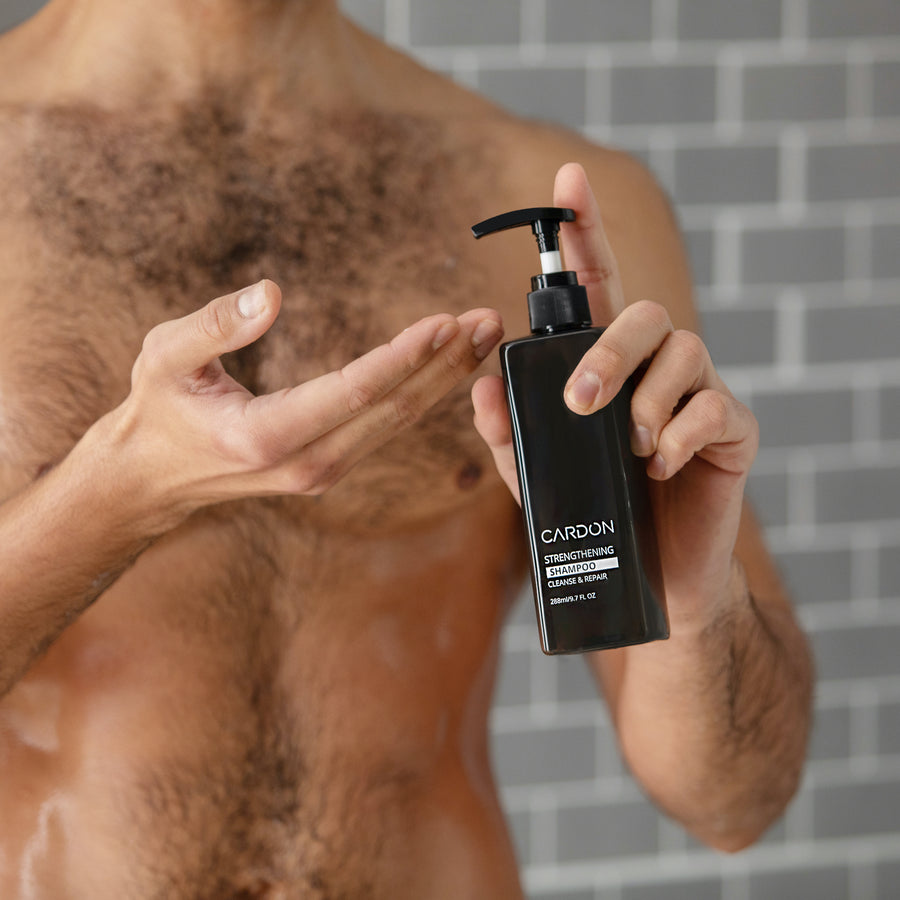 The Best Ingredients in a Men's Hair Loss Shampoo and Conditioner
Here are four of the key ingredients in both of our men's shampoo and conditioner, informed and inspired by some of the most popular ingredients in Korean hair care. Together, these ingredients help your hair stay strong and scalp stay balanced—and both of these things are a key recipe in the effort for hair retention.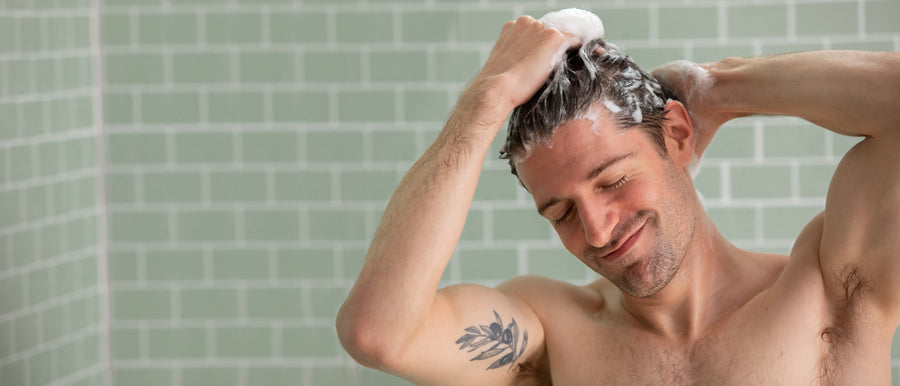 Niacinamide (2%): Niacinamide, aka Vitamin B3, is a terrific ingredient in hair loss shampoos and conditioners, in that it targets the scalp and boosts circulation to the hair follicles. This increase in nutrient delivery and oxygen to the follicles helps ensure stronger, thicker hair growth. Not to mention, niacinamide is also known in skincare for its barrier-boosting functions. It reinforces the synthesization of protein building blocks in cells, and helps skin (including the scalp) retain moisture and thwart toxins and pollutants in the air. 
Dexpanthenol: Dexpanthenol is an ultra moisturizer, for hair and scalp alike. At the surface of skin, it prevents moisture loss and promotes a firm, soothed environment—one prime for hair growth. And as for the hair strands themselves, dexpanthenol is a humectant, meaning it traps moisture inside the cuticle and also prevents hair from pollution, toxins, and even from breakage. 
Salicylic Acid: This ingredient is notorious for its skin-clearing abilities, which play out just as well on the dome as they do across your mug. Salicylic acid is a beta hydroxy acid, and it dissolves dead skin cells and excess oil that is trapped inside the pores, while also balancing the current production of oil in the skin—to prevent further buildups. As it pertains to the scalp, salicylic acid gently exfoliates as it balances pH and oil levels. All of this prevents the proliferation of fungus, flaking, itching, inflammation, greasy hair, and more. You get a healthy scalp, which, as you've learned, is optimal for strong, healthy hair growth.
Yeast Extract: This antioxidant-rich ingredient neutralizes the toxins and pollutants that wear down follicles and compromise scalp resilience. It also nourishes scalp, follicle, and strands like a superfood, which only furthers the fortification to help fight off environmental aggressors (and it slows biological cellular aging, as well).
Cardon Products Are
Easy to Use
We never create two products when we can achieve the same results with one. Cardon products are designed to be easy to use every day.
Backed By Korean Innovation
Korean R&D is two decades ahead of the rest of the world. Cardon products use the highest quality, most effective ingredients out there.
Non-Toxic
Finally, an ingredient label you can feel good about. Every ingredient in Cardon products is good for your skin, and easy on the mind.