Ingredient Highlights
What is Niacinamide and Why It's Essential
Niacinamide has so many benefits in skincare that essentially everyone will benefit from using it. It's great to help minimize pores, manage oil levels, strengthen the skin barrier amongst other things. Read more to see how you can incorporate niacinamide into your skincare routine.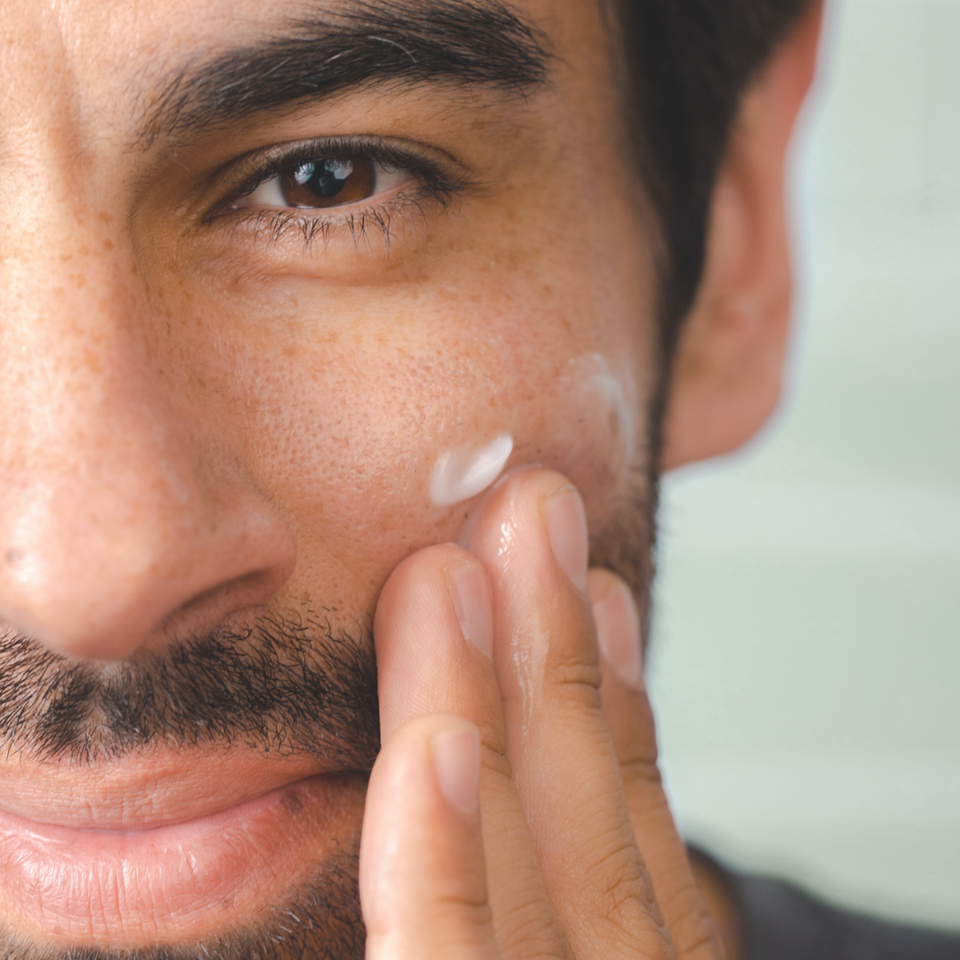 When choosing your skincare products, it's imperative to know which ingredients to avoid. But it's also important to know which ingredients to prioritize, however they might align with your skincare goals. Many brands scrutinize over their ingredients roster, and that's a relief for consumers. Take, for example, how at Cardon we chose cactus extract as a hero ingredient in all of our products. We know that its powers as a skin-soothing and firming agent make it especially good for our customers—particularly for anyone with sensitive skin or anyone who shaves frequently. 
Niacinamide [nahy-uh-sin-uh-mahyd]
As a conscious skincare consumer, here's another ingredient to memorize: niacinamide (pronounced: "nahy-uh-sin-uh-mahyd", and yes, it's a mouthful). Niacinamide is a common active vitamin B derivative (of vitamin B3, specifically) that you'll find in hydrating skincare products and treatments—like moisturizers and serums. It is often included in 1-2% concentrations, but some treatments may have much higher doses (5-10% concentrations).
Who should use niacinamide?
As you'll read below, niacinamide has so many benefits that pretty much everyone will benefit from using it. However, it is often sought out by people with oily skin or enlarged pores (both of which are far more common in men than women). Anyone who spends extended time outdoors also benefits from niacinamide, since they are more exposed to pollutants, toxins, and UV rays. If you shave frequently, have persistent breakouts, or have redness/inflammation, then you're also a prime candidate. And lastly, if you have experienced photoaging (dark spots, fine lines, and wrinkles), then niacinamide is also useful. Read on to see all of the ways it can help people in each of the above scenarios.
What does niacinamide do in skincare?
Niacinamide has many benefits to your skin. Here are the main ones: 
Niacinamide minimizes the appearance of pores. Continued use of niacinamide promotes a smaller expression of your pores, perhaps by extension of the second benefit on this list.
Niacinamide regulates oil production. If you have oily skin or simply want to maintain a matte complexion, niacinamide is there with the assist. It works to regulate overactive sebum production.
Niacinamide strengthens the skin barrier. By boosting keratin and ceramide production, niacinamide helps firm the skin and preserve its moisture retention, as well as its defensive functions against toxins and bacteria. 
Niacinamide smooths complexion. In addition to reducing the size of pores, niacinamide (in higher doses, 5% or above) can also brighten and reduce dark spots, as well as help minimize fine lines and wrinkles.
Niacinamide reduces inflammation, redness, and acne. Niacinamide is both a skin smoother and a skin soother. It reduces irritation and inflammation associated with severe acne as well as eczema.
Niacinamide increases defense against toxins and UV rays. Cells produced with a niacinamide boost are also better equipped to fight against skin-aging and cancer-causing toxins, along with ultraviolet damage from the sun. That doesn't make it a replacement for SPF or other antioxidants, but niacinamide itself does fortify cells in these fights.
How to Get Niacinamide
Your body can naturally produce niacinamide, especially if it receives an excess of vitamin B3 / niacin. However, if you're planning on taking a supplementary approach, that's something you should discuss with your dermatologist. We'd recommend choosing at least one hydrating product with niacinamide in order to gain all of the above skincare benefits. Use it consistently, and you could see results in as soon as one month (and the benefits will stay for as long as you use it). But, it's also recommended that you talk to your board-certified dermatologist about niacinamide's role in your skincare routine, and don't mistake it as a panacea for clearing acne or reversing photoaging on your skin. Instead, it's an active and helpful ingredient that can benefit you with long term and continued use, similar to all other good skincare ingredients. Consider it an imperative ingredient, among many.

This is why Cardon chose to include at least 2% niacinamide formula in three products: Hydro Boost Gel Moisturizer, Cactus Soothing Face Mask, and Dark Circle Eye Rescue. 
The gel moisturizer is a terrific hydrator for day or night, and many people prefer to use it as a nighttime moisturizer, paired with daytime use of the SPF 30 moisturizer. These products pair niacinamide with soothing ingredients like cactus extract to deliver a supercharge to the skin, especially before bed. By synchronizing with your body's cellular turnover, these ingredients fuel cells and accelerate skin's regeneration, so that you wake up with smoothed, soothed, and strengthened skin, as well as "rested" looking eyes. They can also be used in the daytime for the same smoothing, soothing benefits.
Shop the product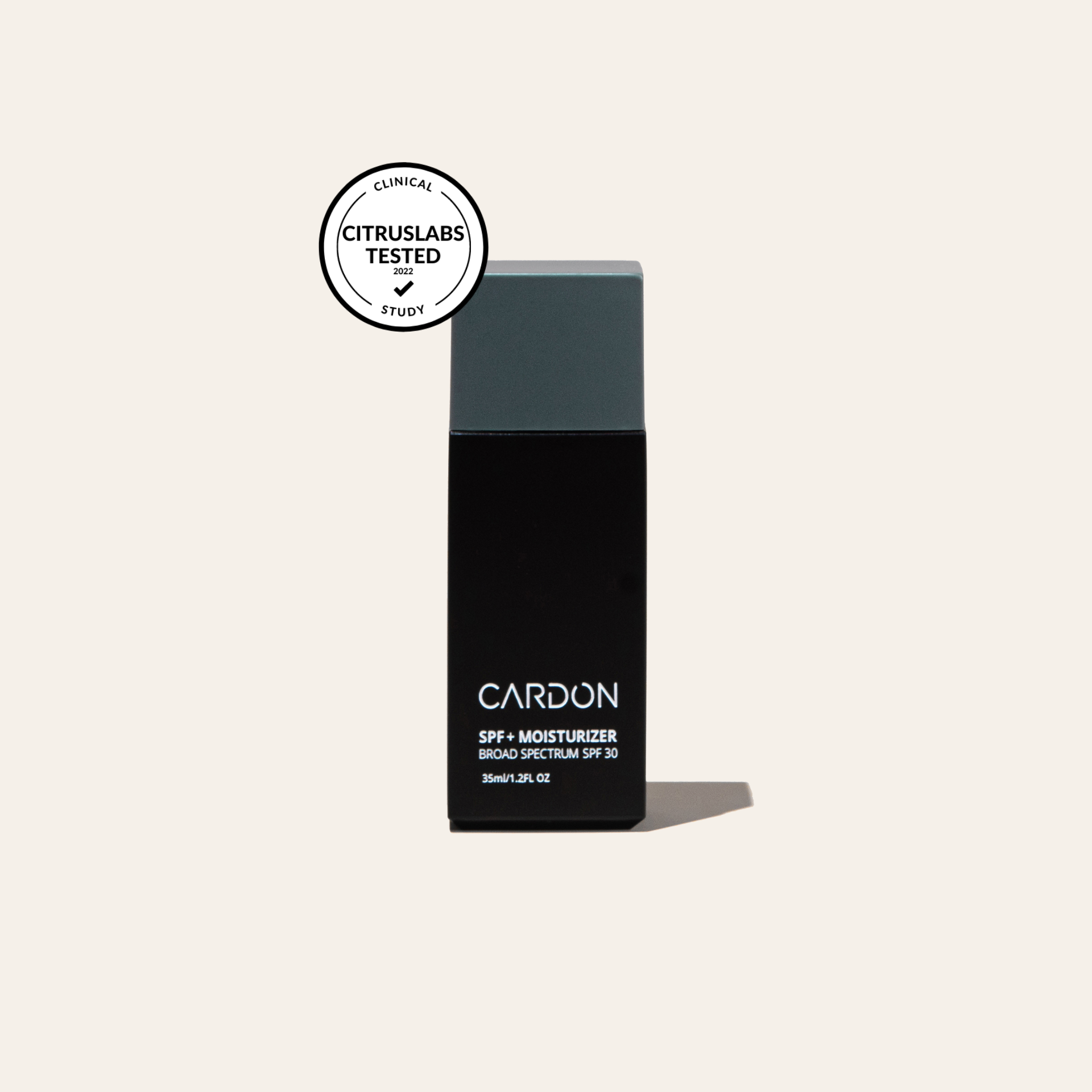 Daily SPF + Moisturizer
Breakouts
Dryness
Irritation
Oiliness
Uneven Tone
Wrinkles
Whew, got all that? We're here to help. If you have any questions, feel free to chat us or DM us on Instagram @cardon.