Why Do You Need Lip Balm?
What's so special about lip balm, and why do you need it? Here is how lip balm works, and how to find the best lip balm.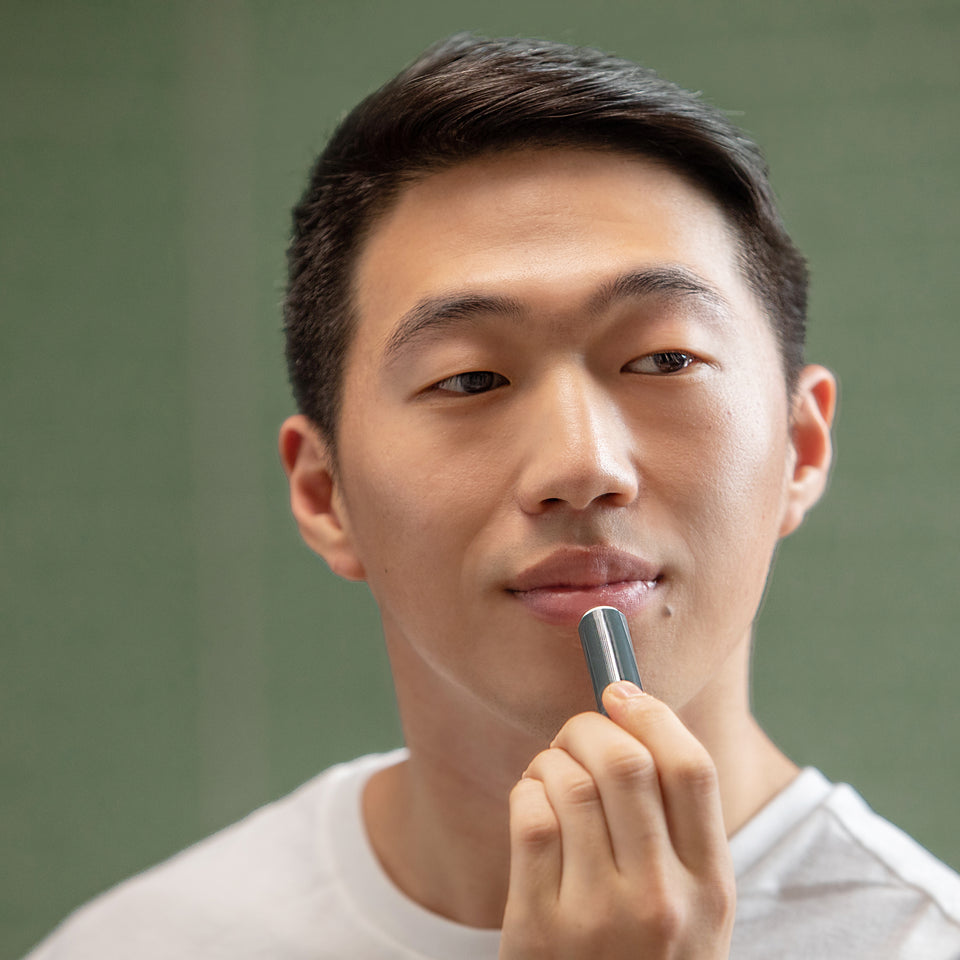 Lip balms are proof that big things come in small packages. That tiny tube can be the difference between a painful split lip at the height of winter, or soft supple smoochers all the way past Valentine's Day. And don't neglect it in summer, either: A lip balm can resuscitate your lips after a drying dip in the swimming pool or saltwater sea, and can prevent the same splitting lip ache you get from falling asleep in an air conditioned bedroom (when applied before bed, that is). 
But not all lip balms are made equal. Some are a single ingredient—an emollient wax or butter—while others are more of a synthetic ointment of sorts. What makes the best lip balm, then, and how can you get the most out of it? Read on…
What Makes a Good Lip Balm
Here are the key ingredients you need in a great lip balm.
1. A safe emollient base
An emollient is an ingredient that softens and soothes the skin, and you want your lip balm to have a safe one as its primary ingredient and base. By safe, we essentially mean one that causes few inverse reactions but also stays sturdy enough to bind to other ingredients and withstand months of steady wear without dissolve.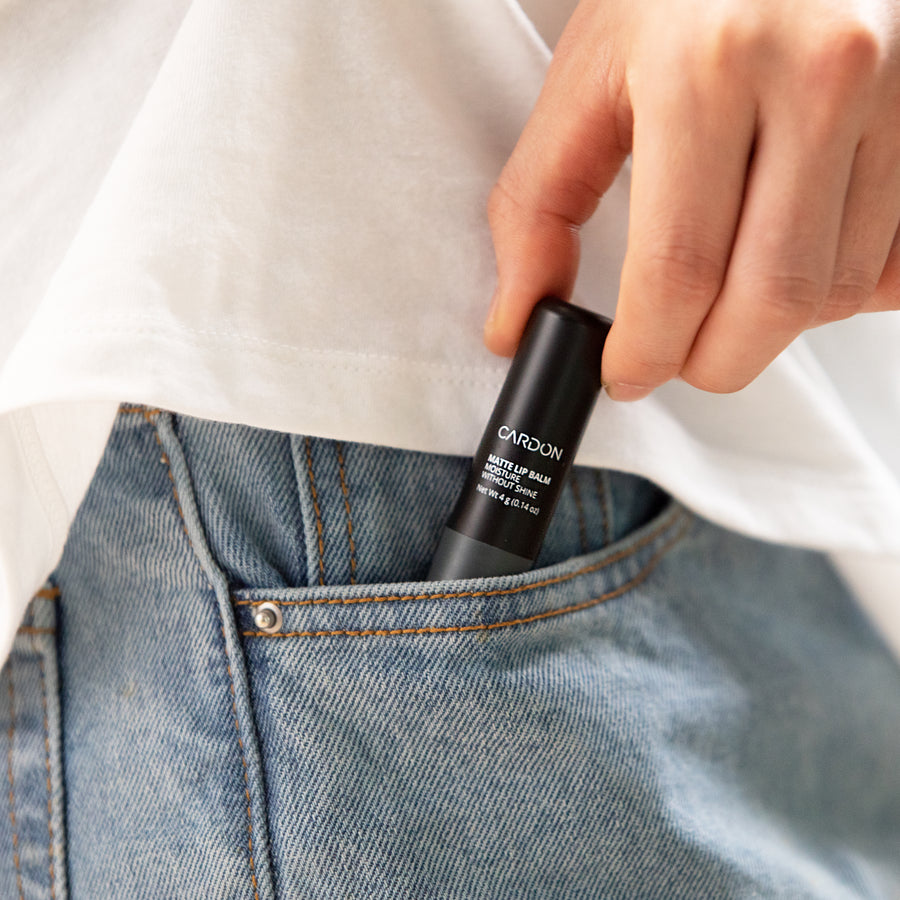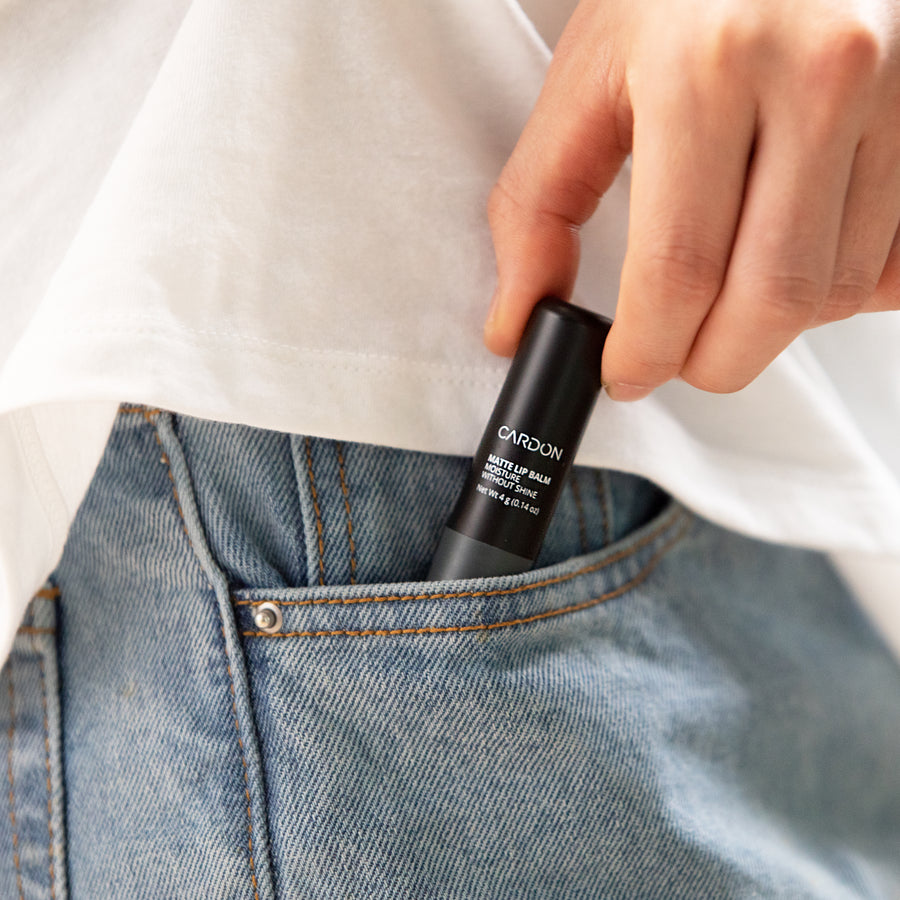 Let us explain: Some emollient bases, like mineral oil, petroleum, and even beeswax, can often teeter into occlusive territory. This is when a product (often one that doubles as an emollient) traps moisture inside the skin. Occlusive properties are extremely beneficial for keeping bacteria out and aiding in wound repair, however, occlusives can also confuse the skin and prevent it from managing its own natural oil levels. This means that when your skin goes without the ingredient, it can grow extremely parched. Soon, there's a cycle of dehydration and nourishment, whereas a simple emollient base—and not an overly occlusive one—should do the most without compromise. (At Cardon, we rely on microcrystalline wax for this.)
2. A soothing agent
Whether your lips are chapped, cracked, or overly sunkist, you want a soothing ingredient in the mix to help calm agony and prevent dehydration. Aloe is usually top of mind, but have you ever experienced the powers of cactus extract? It's a nutrient-dense skin soother and fortifier, perfect for the most delicate and thin skin on your body (your lips', that is). 
3. A softening touch
Your base needn't be the only emollient in play. Look for additional skin softeners (like apple seed extract, a Cardon favorite) that can seep into the lip and keep it supple from within.
4. A barrier boost
In addition to any emollient ingredients, a proactive lip balm will target the barrier functions of the skin itself. Look for ingredients like ceramides, which help sprout strong, defensive cells that naturally trap moisture inside the skin and keep outside threats where they belong (...outside, that is). This should prevent the need for a healing ointment or highly occlusive balm down the line, since the skin will be bolstered to its best abilities.
5. No artificial coloring or fragrance
Again, the skin on your lips is among the thinnest and more delicate on your body—that's why a concentrated, targeted lip balm is so essential in keeping it strong (just like an eye cream for the delicate skin in that area). And because this area is so delicate, you want to make sure that no ingredient in your lip balm is countering the efforts. This is why you should avoid artificial/synthetic fragrances and dyes, which are among the most irritating and allergy-inducing ingredients for sensitive skin.
Shop the product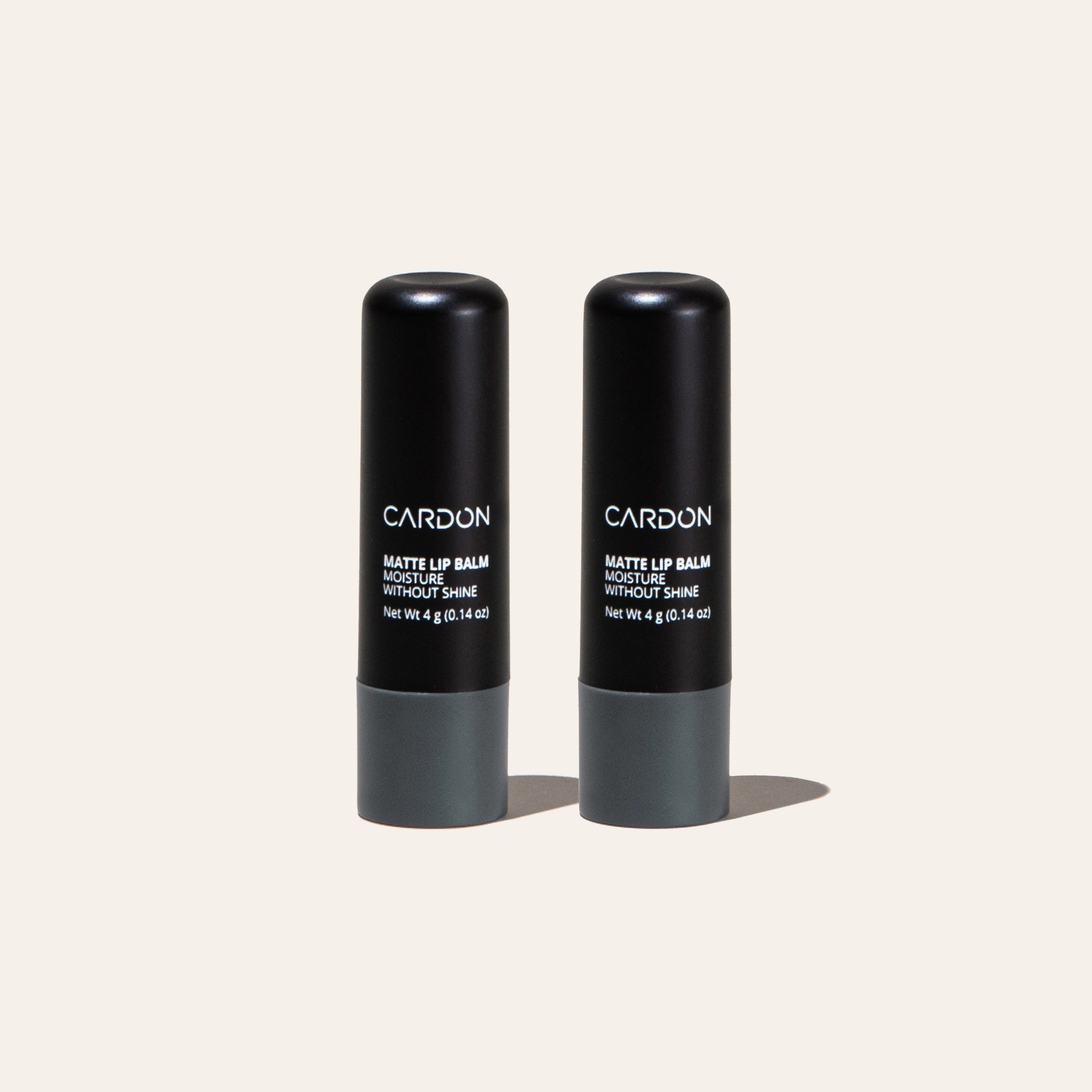 How (and When) to Properly Use Lip Balm
Assuming you found yourself a balm that checks all of the above boxes—ahem, have you tried Cardon's?—the next step is knowing how often to use the product.
We like to think of it foremost like a daily and nightly moisturizer, just like the one(s) you apply before going outside or going to bed. In this way, the lip balm can help shield the lips against moisture loss in environments and situations where it is most likely to happen (cold winter, hot drying sun, cool air-conditioned rooms), as well as thwart free radicals (toxins, pollutants, etc) that you encounter throughout the day. 
If you apply the product twice daily, you'll already notice a huge difference. But note that this is where different types of lip balms yield different "mouth feels" (for lack of a better word). If yours is too occlusive, then it won't settle comfortably into the skin , and you might notice it transferring to your coffee mug or your sandwich, whereas a lighter, more emollient one will absorb and go unbothered. 
Save the extremely occlusive options for when you need a healing remedy (especially on a split lip, to keep bacteria out). For this reason, it might be worth having the healing lip balm at the ready, or having a small tin in your vanity for the ad hoc needs (it's also great for hangnails or general wound defense around the body). Your daily go-to lip balm, on the other hand, is a proactive hydrator and should help prevent the splitting and the dehydration, since it strengthens and defends the lips against these common threats.
Cardon Products Are
Easy to Use
We never create two products when we can achieve the same results with one. Cardon products are designed to be easy to use every day.
Backed By Korean Innovation
Korean R&D is two decades ahead of the rest of the world. Cardon products use the highest quality, most effective ingredients out there.
Non-Toxic
Finally, an ingredient label you can feel good about. Every ingredient in Cardon products is good for your skin, and easy on the mind.