Skin + Hair Basics
Why Nighttime Skincare is Imperative
A nighttime skincare regimen is important to avoid looking dull, tired while maintaining youthful, firm skin. Here is how to maximize the benefits of a bedtime skincare regimen.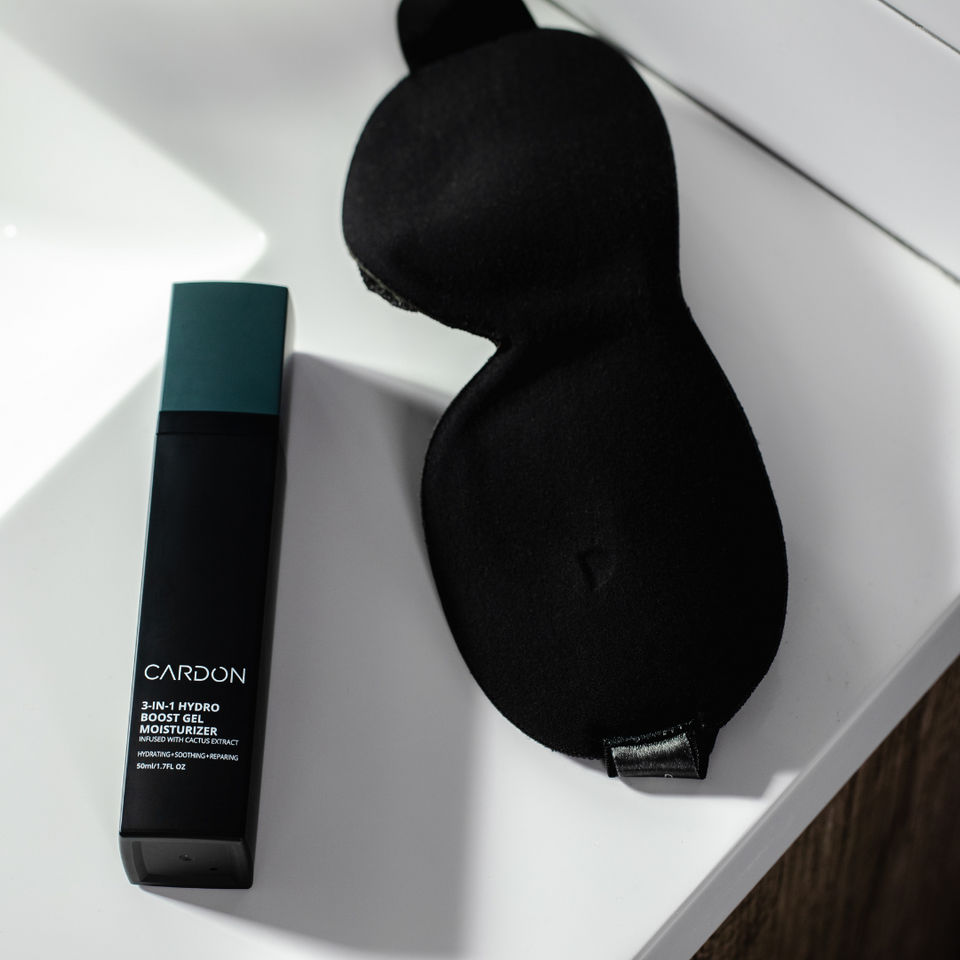 Having a skincare regimen is important. Even more important is having one for your specific skincare needs: Guys with dry or sensitive skin, for example, have different priorities than those who have oily skin. Regardless of your skin type, though, it is of equal importance to have a slightly different regimen in the evening than the one you do in the morning. That's because the daytime regimen readies you to face the world, encounter toxins and pollutants in the air (not to mention the sun's UV rays), along with any stressful or sweat-building experiences you may have. The evening regimen is more aggressive in its nourishment and fortification, but more passive in its existence, since you're passed out as it works. Still, it's one of the most effective anti-aging skincare strategies out there. 
Read on to learn the benefits of a nighttime skincare regimen, and the best baseline and advanced products you can incorporate into your own routine.
The Benefits of a Nighttime Skincare Regimen
Any skincare products applied before bed will synchronize with your body's rejuvenation cycle as you sleep. This is when your cells are turning over, everything is healing and replenishing itself, and you wake (after 7-8 hours, ideally) looking and feeling refreshed. Imagine, then, if you regularly use skincare products to magnify the benefits of a good night's rest, and how that helps this cellular regeneration cycle. It means brighter and clearer complexion, firmer and more resilient skin, and consistent hydration. It means waking up without puffy or dark undereyes, and can be the difference between a healed acne mark, or a disappeared pimple altogether.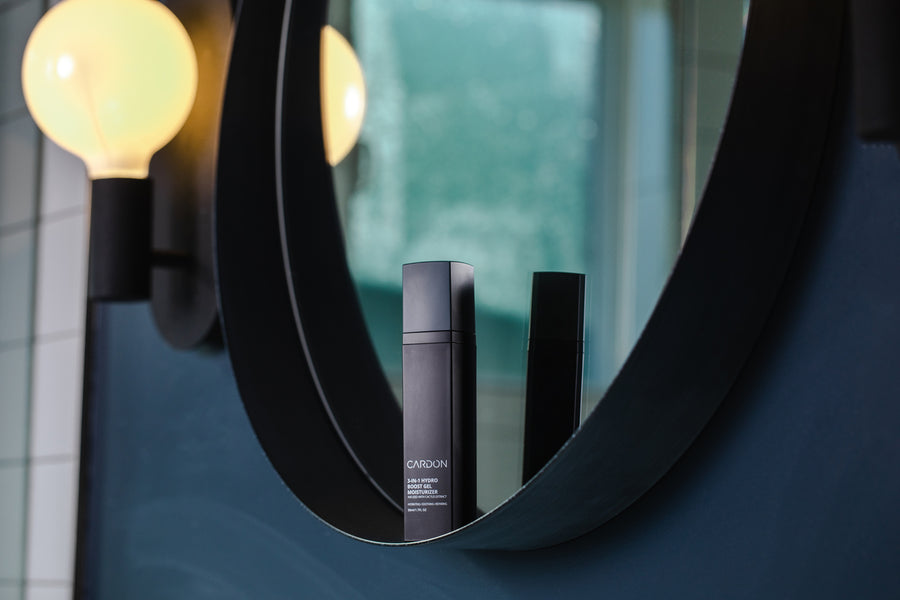 The core differences between a daytime and a nighttime regimen are twofold: First, the nighttime regimen can be more aggressive, since you're going to give the skin a full overnight to recover. This is often why we avoid ingredients like retinol and salicylic acid in the daytime; they work more effectively as you sleep, and without interference from your daily life (touching your face, sweating, street pollution, etc). Secondly, nighttime products are often denser, particularly the moisturizer—that, or the entire regimen has more product to build such density. The idea here is that these products tend to pile on the nutrients, hydration, and active nutrients, and that you simply notice less as you sleep. Moreover, that dense hydrator is your defense against dryness, which is a year round bedtime worry, given we are always encountering dryness from one source, be it heaters, cold weather, or the A/C. (There's a reason people who can tolerate hot, humid weather always have great skin—it never dries out!) 
The Best Nighttime Skincare Regimen
While the best bedtime skincare regimen might differ from one person to the next, there are general parameters that work well for everyone. Here are the best baseline products, and our recommendations for advanced upgrades.
The Baseline Nighttime Skincare Regimen
1. Cleanser: Before you do anything else to your skin, you gotta cleanse it first. That's always the first step, no exceptions. Day and night both. Use a gentle, nourishing one, though, so that it doesn't dry out or irritate the skin. Cardon's cleanser has purifying clay and soothing cactus extract, making it a deep but cushioning cleaner. Learn more about cleanser.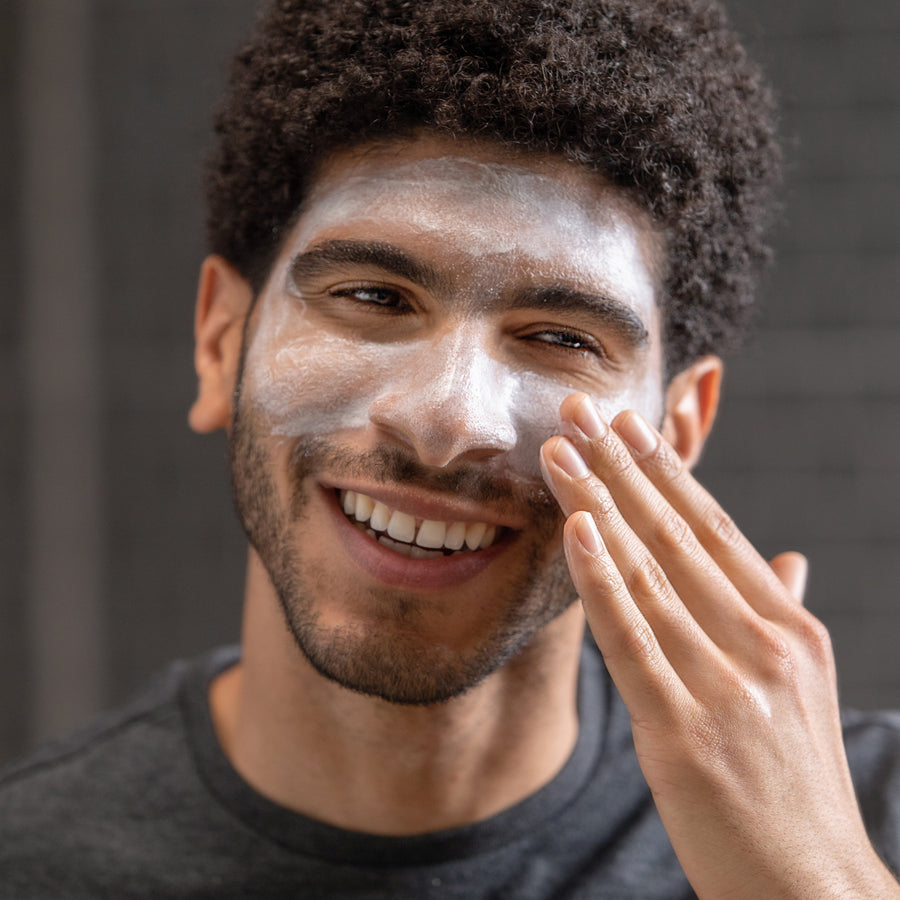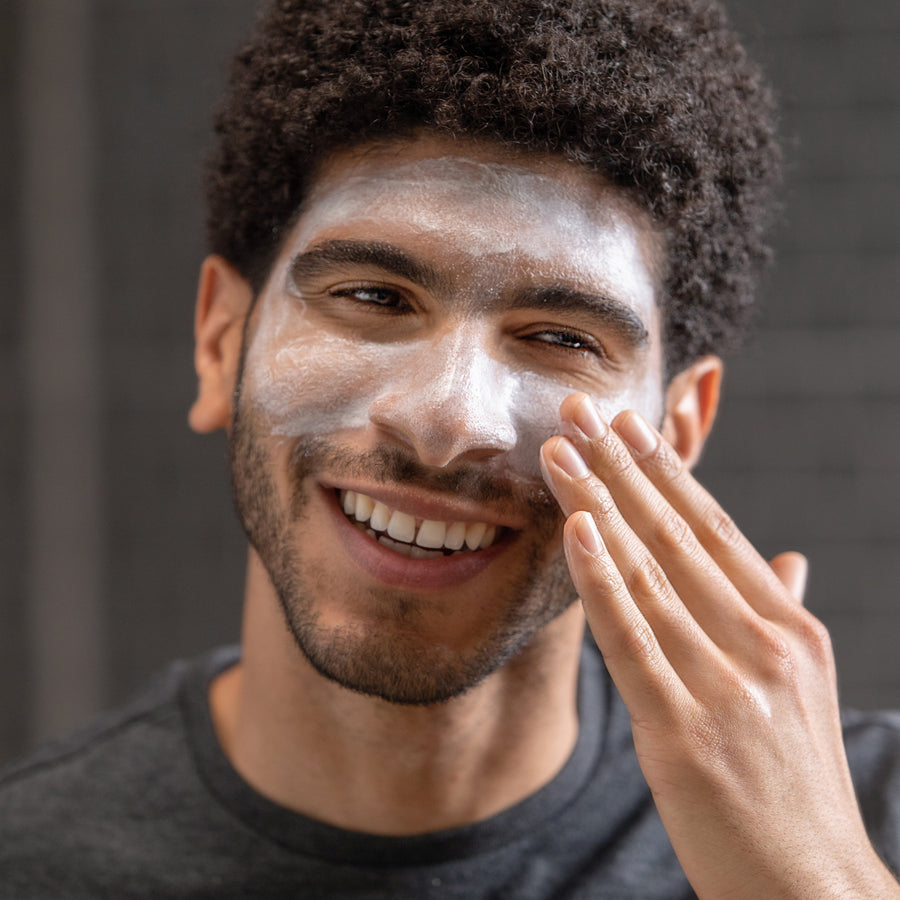 2. Eye product: As you age, the skin around your eyes is the first to show wear. It grows thinner, less resilient, and more translucent. This means you experience skin sagging (wherein the fat deposits under your eyes sink down into the area), and perhaps worst of all, the dreaded dark circles. Get ahead of that with a morning and night application of an eye serum or cream—one that delivers peptides to the area to firm things up, and that also hydrates and plumps the skin so as to reduce these pesky signs of aging. Cardon's eye stick has three types of peptides for firmness, and hyaluronic acid for hydration.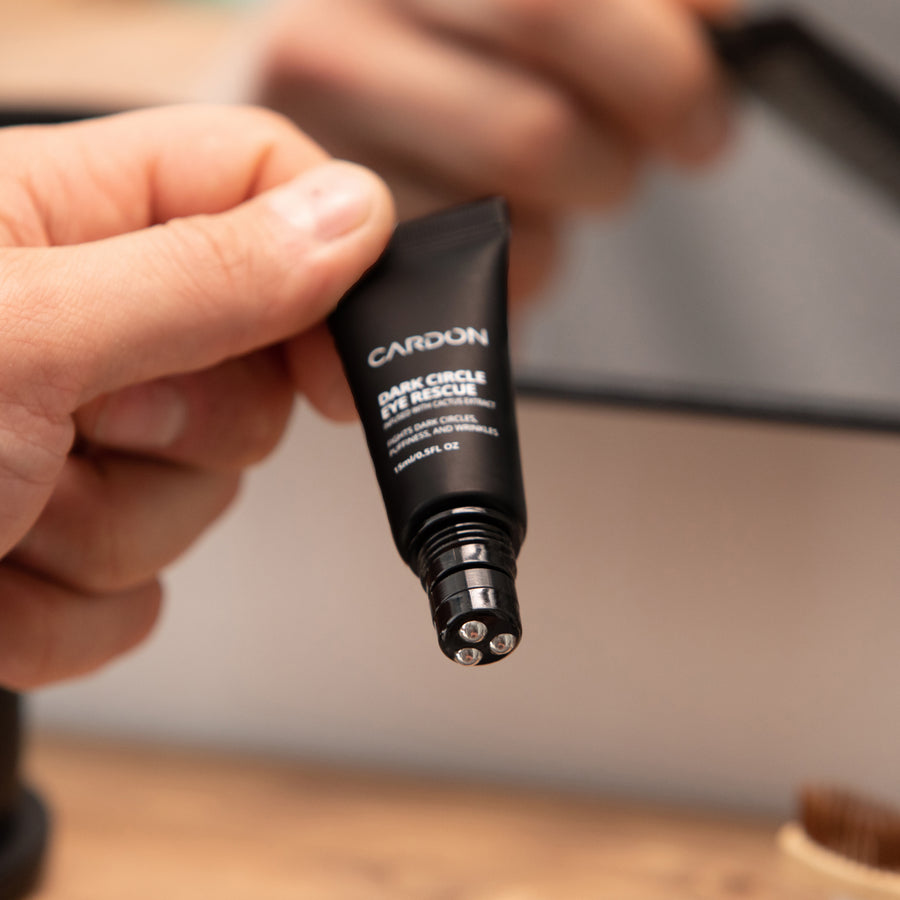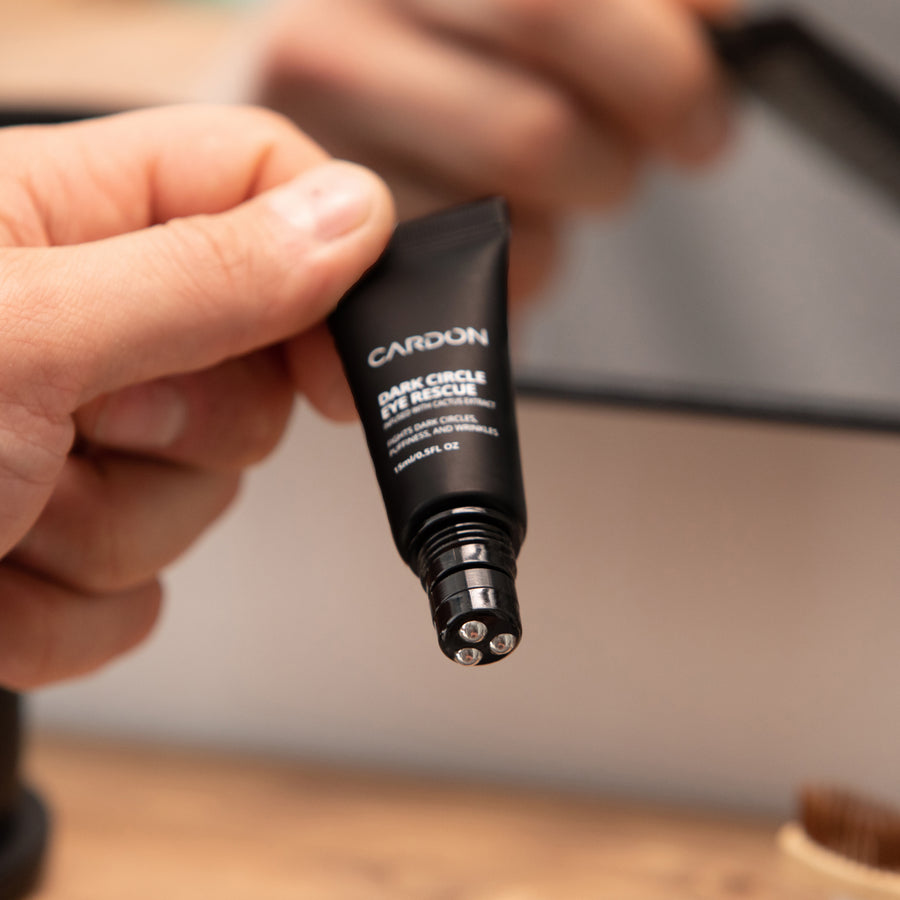 3. Heavy-duty moisturizer: While your daytime moisturizer is more breathable (and ideally contains SPF), your nighttime one should focus on hydration and defense against dryness, as well as rejuvenation and repair. That doesn't mean it has to be dense in texture; instead it can feel light but still form a nourishing seal around the skin to trap moisture inside the layers of your skin (along with any other beneficial products you applied). Cardon's gel moisturizer soothes and smooths skin as it moisturizes, so it fits the bill perfectly.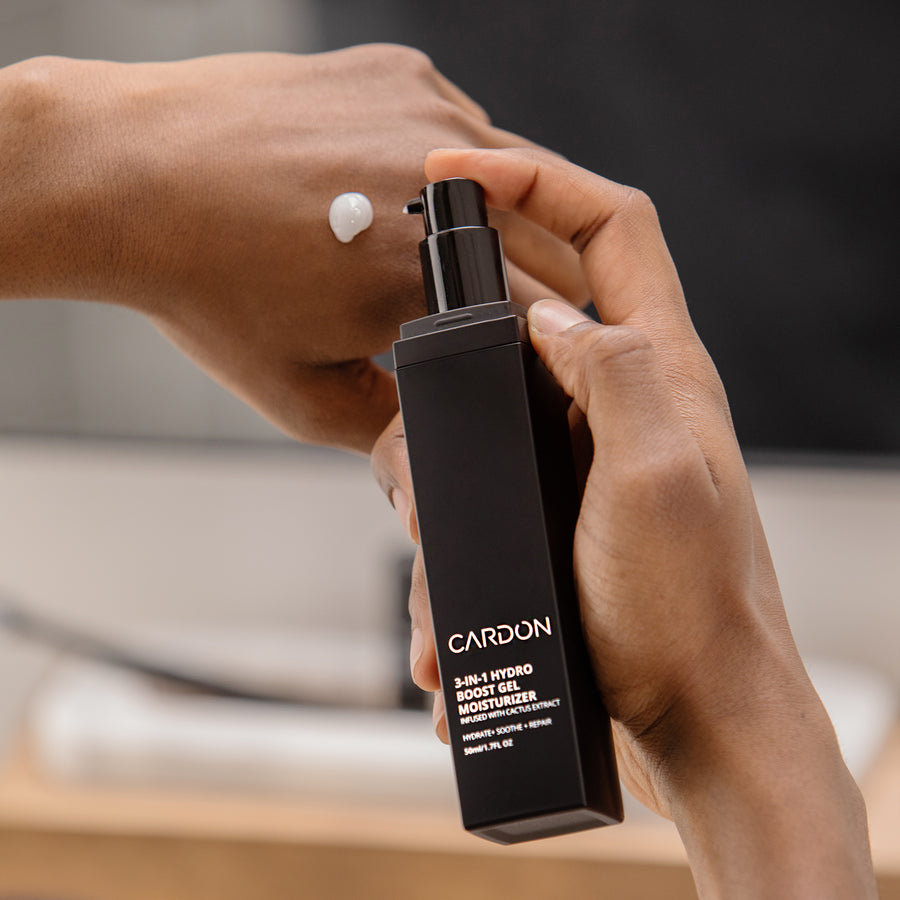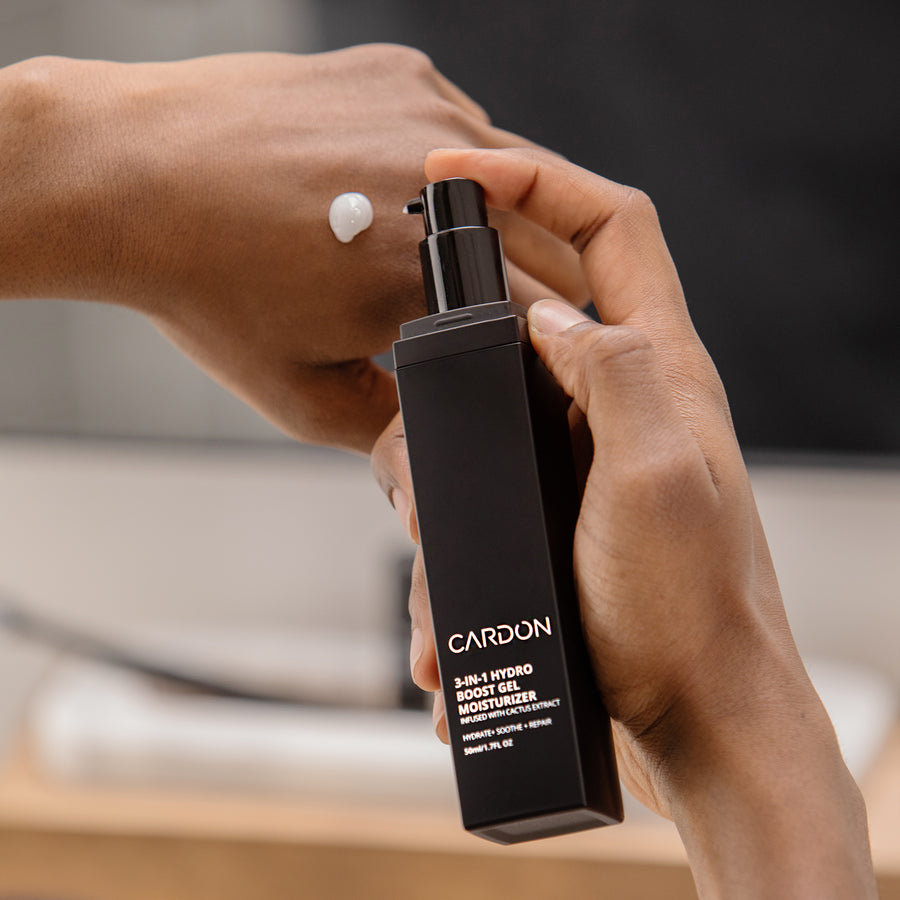 The Advanced Nighttime Skincare Regimen
1. Exfoliator and/or Toner: With all of the products you're using—and considering your skin just endured a long, stressful day—it's worth adding a balancing and gently exfoliating toner to the mix. Cardon's toner wipes lift dead skin cells calmly with poly hydroxy acids, and they restore the natural, harmonic pH levels to the skin, readying it for any treatment products to follow.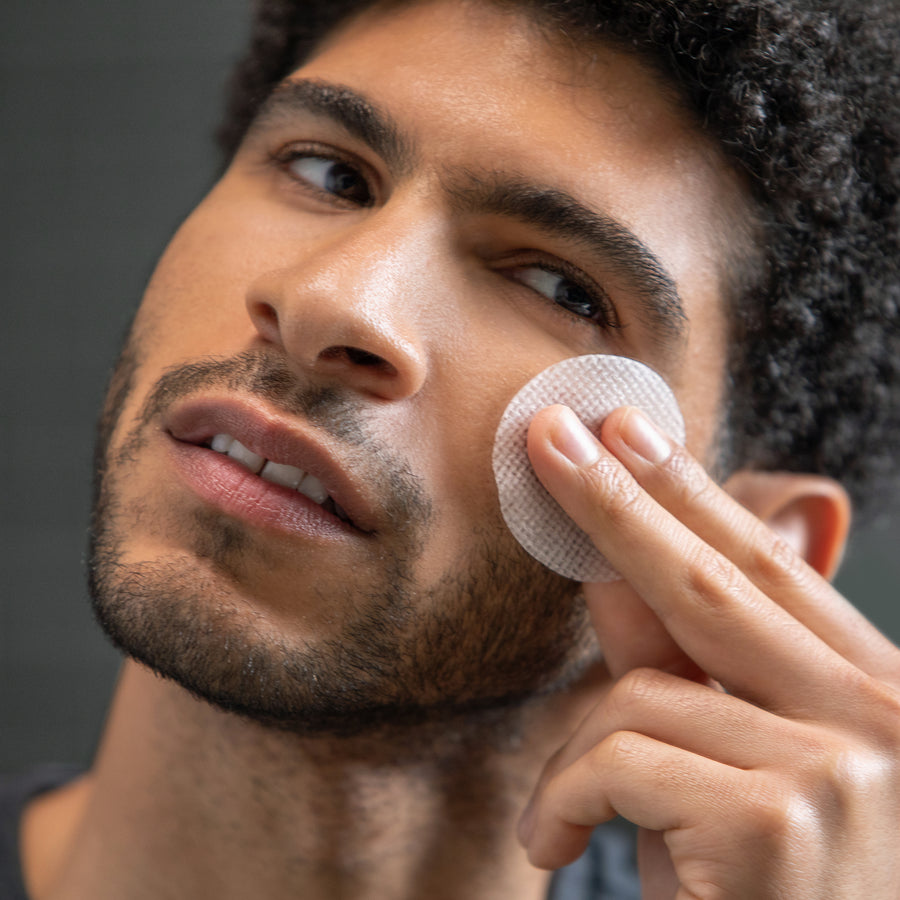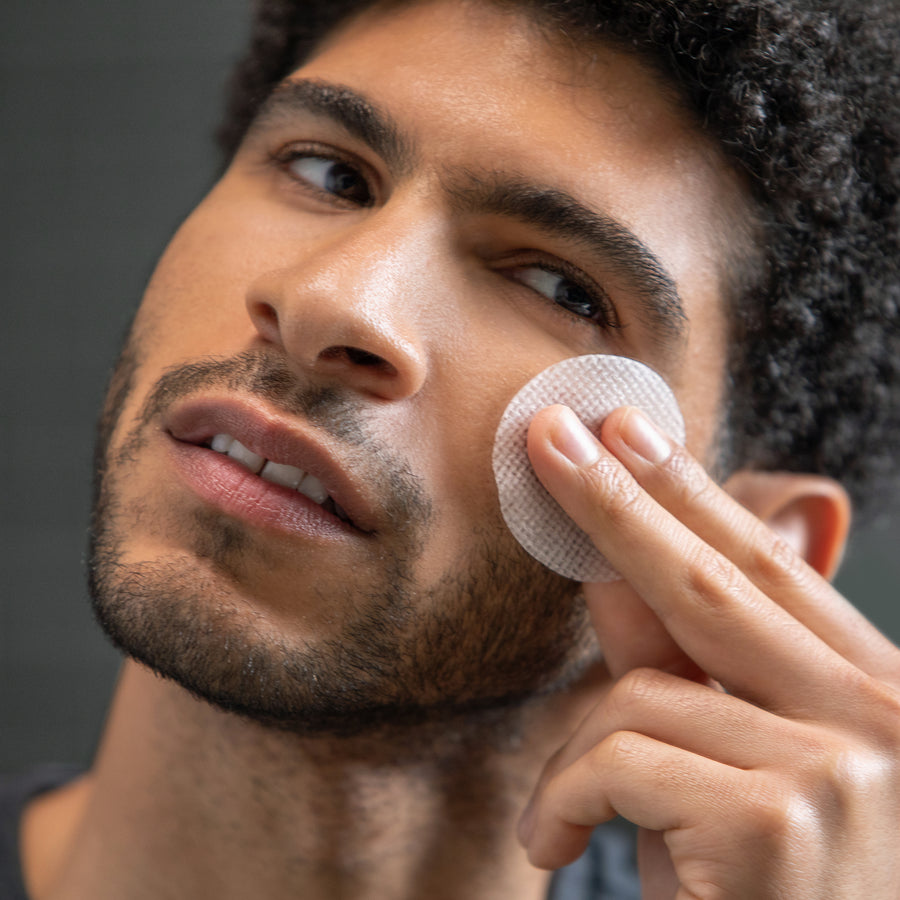 2. Face mask: After cleansing, you can do a mask treatment once a week. This can be a deep pore-cleansing mask, or even a nourishing detoxifying and purifying one that pumps a bunch of firming, hydrating serum into your skin. It's totally up to you, but it's a terrific way to bolster the benefits of a good night's rest, especially if you've got a big meeting in the morning. Learn about Cardon's two sheet masks.
Shop the product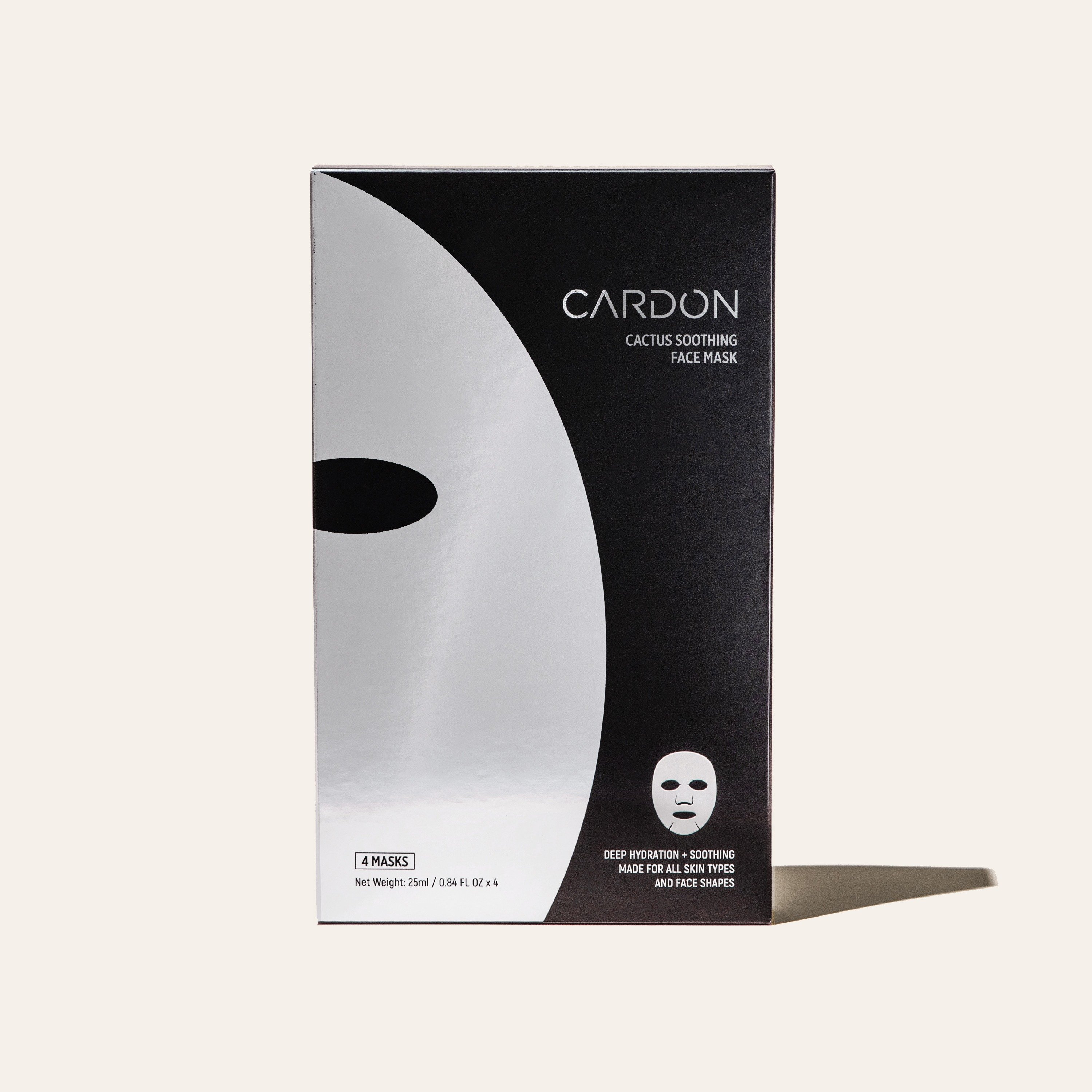 Cactus Soothing Face Mask
Dryness
Irritation
Wrinkles
3. Any treatment products (anti-acne, anti-aging, etc): If you have a pimple, then now is the best time to apply your pimple patch, so that it can work its magic for hours unbothered. Ditto for pimple prevention, by using any other salicylic acid-based products that help exfoliate the skin and unclog the pores. Another favorite ingredient of ours is retinol (available in some OTC products but also in a pharmaceutical prescription from your dermo) to help reverse signs of aging and reduce acne. Typically, you'll apply any treatment product based on its consistency: Serums go before moisturizers, and creams can go on before or after the moisturizer. (Whichever feels lighter, apply it first.)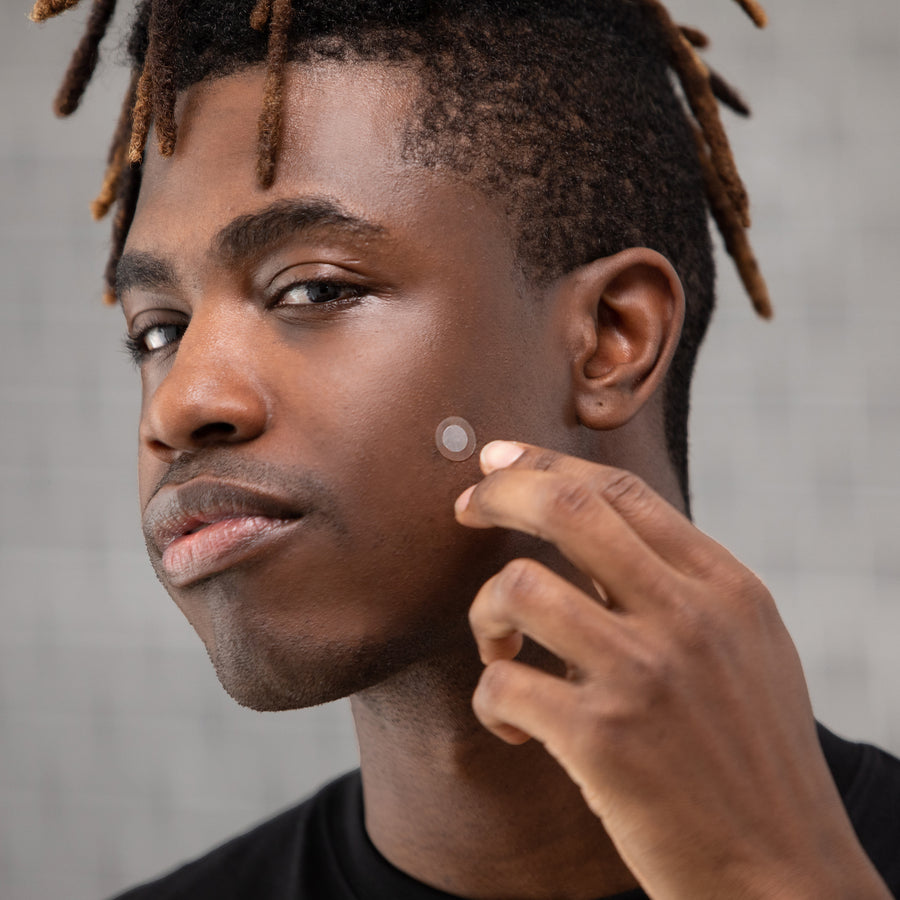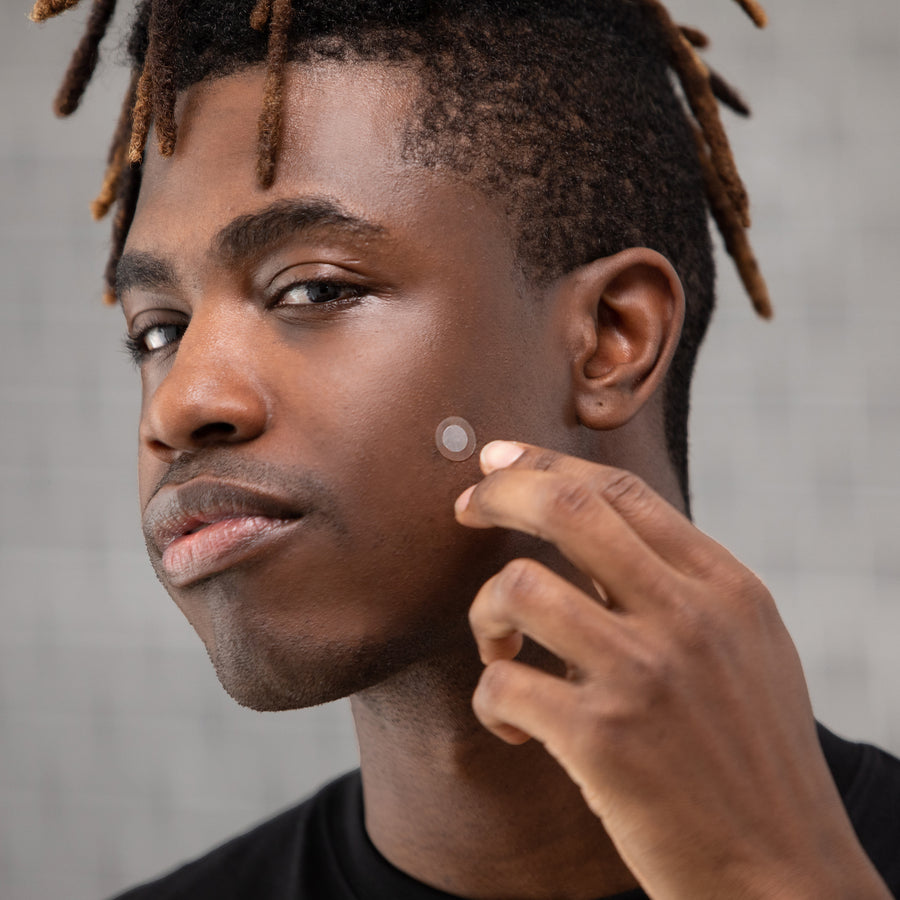 Shop the product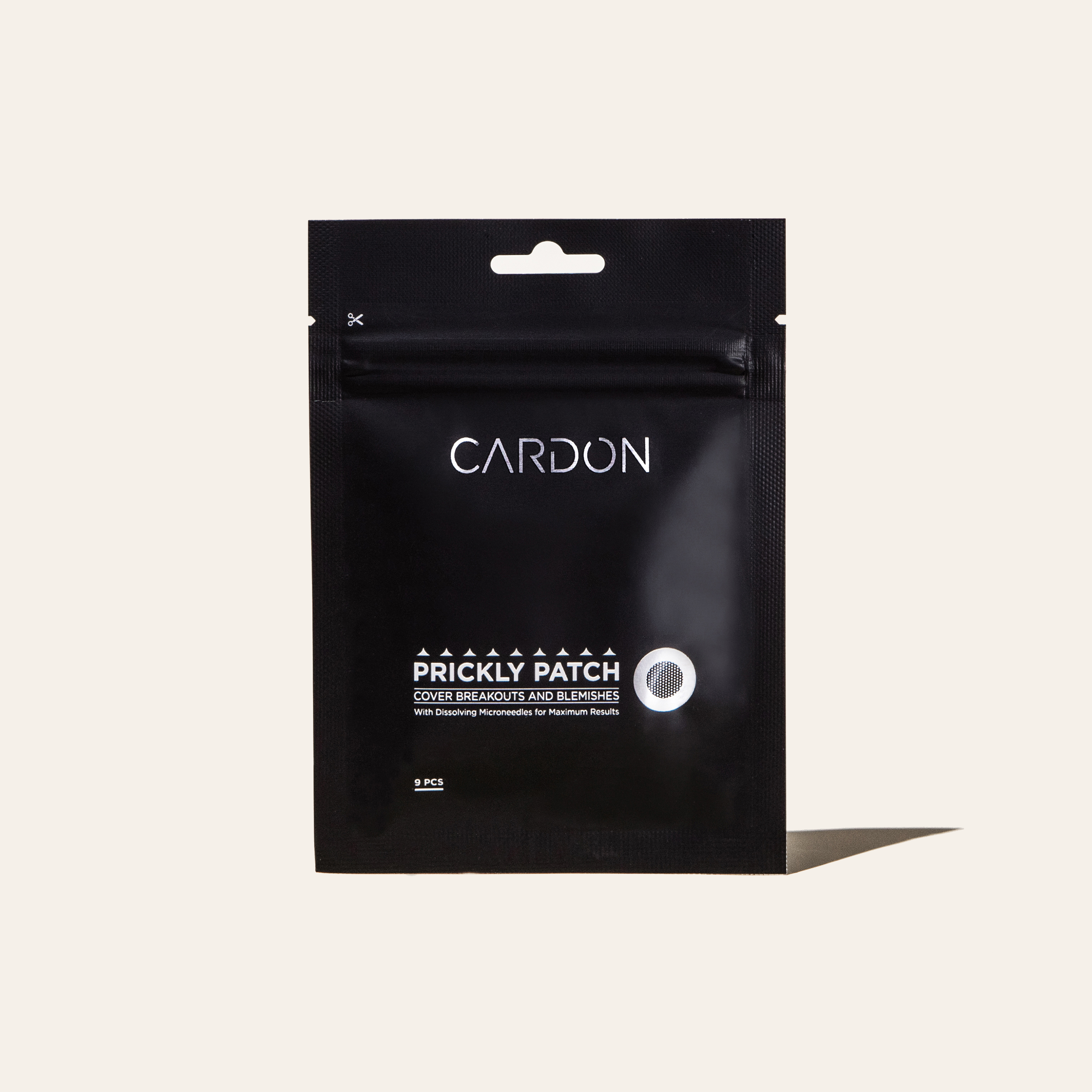 Cardon Products Are
Easy to Use
We never create two products when we can achieve the same results with one. Cardon products are designed to be easy to use every day.
Backed By Korean Innovation
Korean R&D is two decades ahead of the rest of the world. Cardon products use the highest quality, most effective ingredients out there.
Non-Toxic
Finally, an ingredient label you can feel good about. Every ingredient in Cardon products is good for your skin, and easy on the mind.