Skin + Hair Basics
10 Grooming Problems to Navigate on Valentine's Day
On Valentine's Day, you want to feel your most confident, and the grooming decisions you make can help. Here are 10 tips for looking and feeling your best on V-day.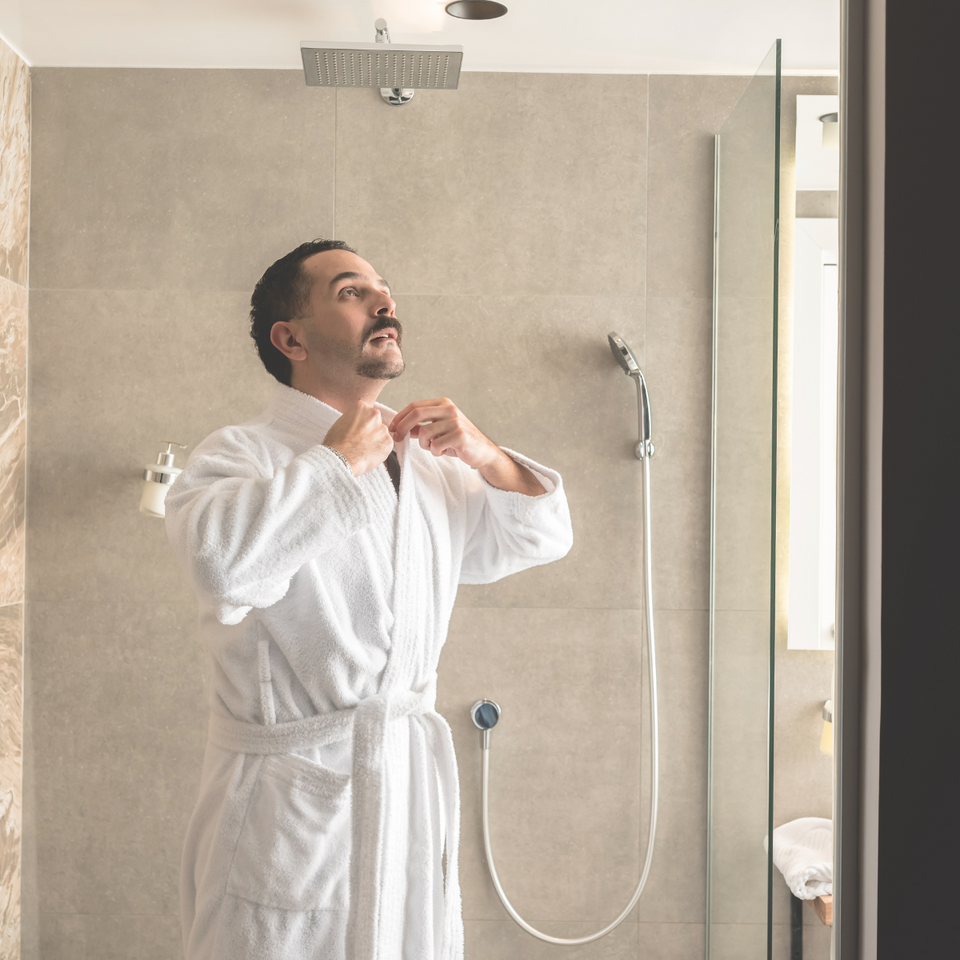 If you have a date on Valentine's Day, then it's important to bring the most polished version of yourself to that table. And this often starts with your personal grooming routine surrounding the occasion. You have to consider everything from how you look, how you smell (BO, breath, fragrance…), and how your hair and skin cooperate—as in, if the hair stays styled, and if your skin doesn't break out or get too oily. All of these things are controllable, though, and that control will help keep you confident throughout the date. On top of that, it's easy to maintain these personal grooming efforts well beyond the date; suddenly, this is just who you are now. You're ready for any date, at the drop of a rose.
Here are 10 of the most common grooming-related problems that guys face on Valentine's Day, and how to get ahead of them.
Problem: You Want Your Unruly Hair to Cooperate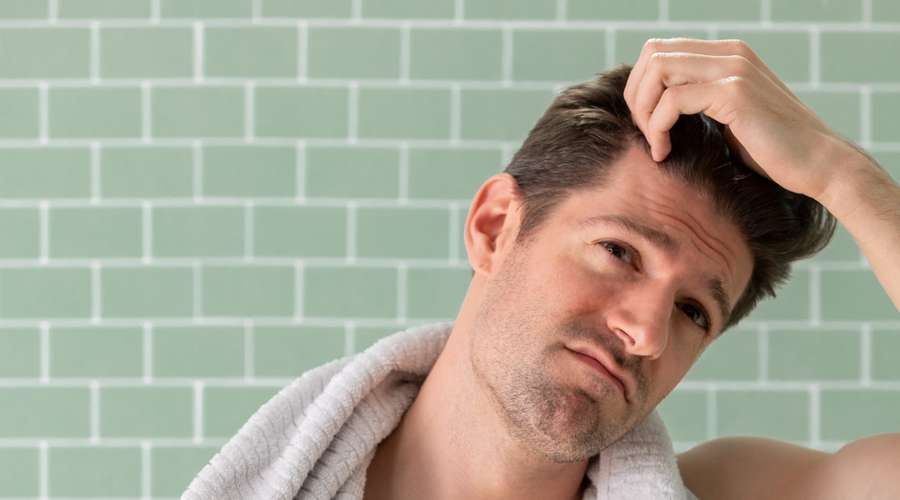 Solution: If your hair has a mind of its own most days, then you need to think one step ahead of it for Valentine's Day. And since we are advocates of not shampooing every single day (in order to prevent overdrying) it begs the question: When do you wash your hair—on the day before, or the day of—if you need it to look its best? Our advice is to wash it on the day itself, and to follow it with a few minutes' worth of conditioner soaking into the strands. This way, the hair is not only its cleanest, but also its softest and strongest. The recent wash will also give you the best canvas for adding styling products, and ensuring that no other elements (not accumulation of sweat or pollution or products, not to mention humidity or dry air) will interfere.
Problem: You Want Clear, Blemish-Free Skin for the Date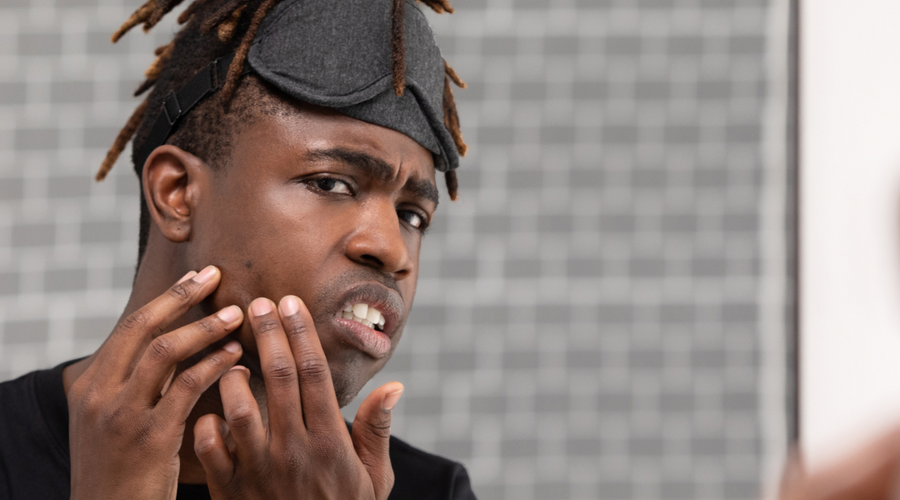 Solution: There are a few ways to ensure your skin doesn't break out on Valentine's Day. For one, try to avoid excess alcohol consumption in the week leading up, as well as processed sugars. Get plenty of rest and stay fully hydrated. Mitigate oil levels in the skin in the days leading up, and exfoliate regularly to prevent clogged pores. If you do feel a pimple forming, quickly cover it with a pimple patch with salicylic acid in order to extract the trapped oil and break down any trapped cells. Wear each patch overnight or for 2-8 hours, and it will help reduce inflammation as well as neutralize the breakout itself.
Shop the product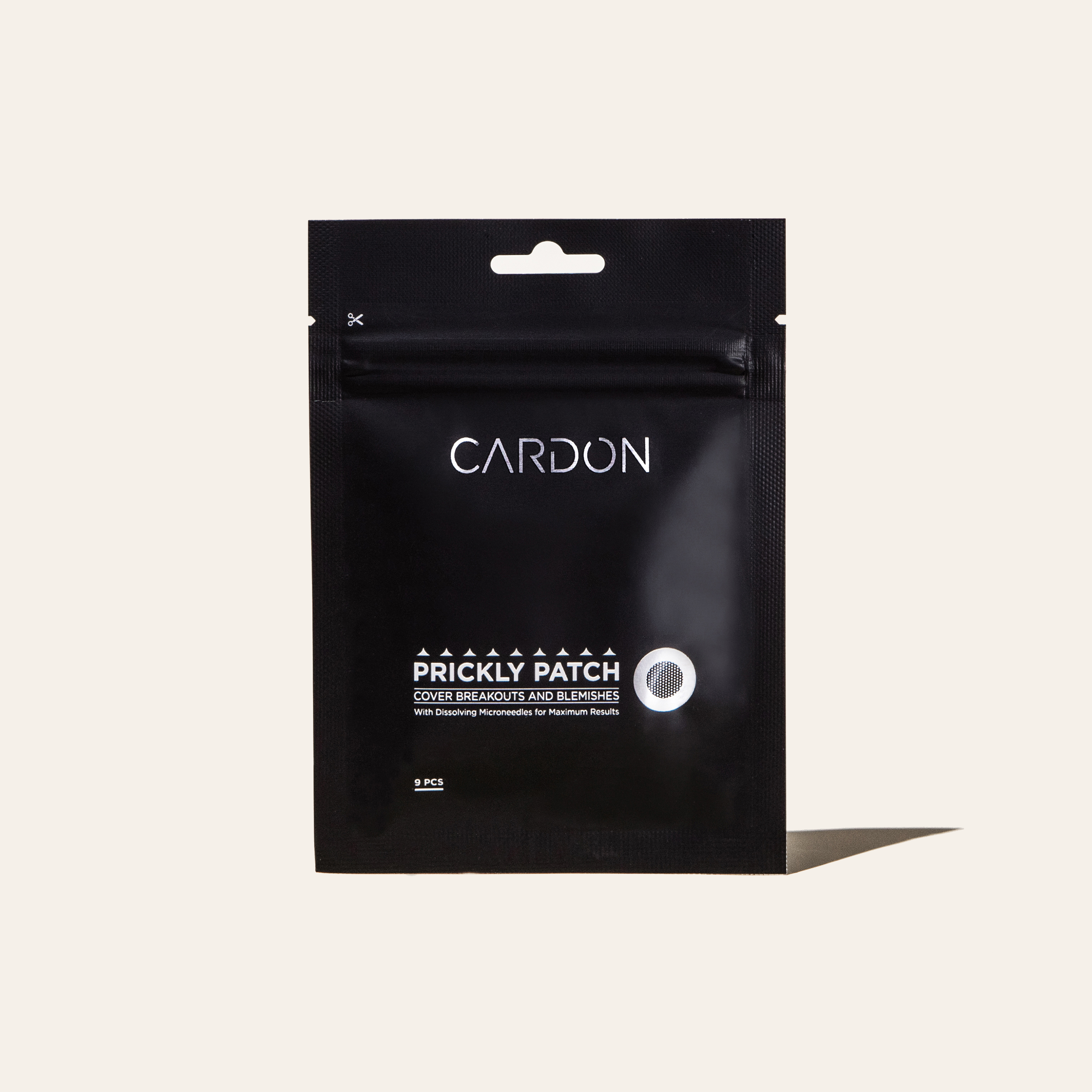 Problem: You Want to Control Oily Skin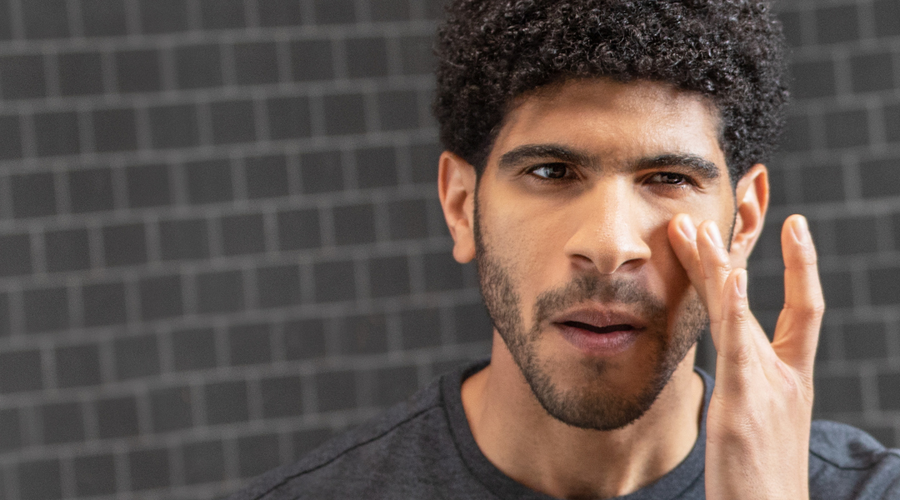 Solution: If you are prone to oily skin—which only makes you glossier when you are nervous for a big date—then you want to get ahead of the forehead shine with a product like toner. It will help balance oil production in the skin, and keep your dermis calm by centering natural pH levels, too. Make sure to cleanse the skin before your date, too, with a pore-clearing ingredient like clay, and then follow it with that toner application, as well as a lightweight oil-free moisturizer that won't suffocate skin.
Problem: You Want Fresh Breath All Evening, But Don't Carry Mints or Gum
Solution: Sure, you should brush your teeth before a date, and avoid things like coffee, garlic, and onions throughout the interaction. But if you want to ensure your breath stays fresh for hours on end as you chat, wine, and dine, then chase your toothbrushing with an alcohol-free, zinc-packed mouthwash. It will neutralize the bacteria that cause odor in the first place, and boost saliva production and moisture in the mouth to mitigate the dryness that leads to bad breath. Stay hydrated all evening, and despite any dinner order, your breath should never smell too funky.
Problem: You Want to Impress with a Unique Scent, Without Playing It Too Safe
Solution: The fragrance you wear should say "this guy is unique and interesting" while sending a message—a polite message, even if it is a little sultry, warm, and spicy. But how can you find a scent that isn't worn by every third guy in that same restaurant? Easy: Choose a beloved niche or boutique brand that has a ton of scent options, like Arquiste or D.S. & Durga. You can also discover some unique brands through sites like LuckyScent (which sells small brands and has many sample-size trials) as well as Fragrantica (which is like the wikipedia of fragrances and the social media network for those who live and breathe these products). After honing in on a unique brand, locate their nearest retailer, or request sample vials from their supply. For one, you should be able to sport one of those samples on date night (in the event you haven't yet invested in a full-size bottle). But ideally you're also on the hunt for a scent that you'll use regularly enough, so consider upgrading to the full size of your favorite scent from those you sample. Purchase one that either feels universal enough to be a year-round seasonal scent (not too broody and "come hither", nor too summery) OR if you already have a signature scent, choose another one that will forever be your go-to "date night" scent. In this case, it can be something that leans flirtatious and playful, with spicy, leathery, ambery, or smoky notes. Those notes are often polarizing for the workplace, but it's nice to have a few scents in your arsenal to deploy whenever you need to express a different aspect of your personality, like on date night.
Problem: You Want to Prevent Nervous Perspiration
Solution: If you are a typically sweaty person—or you become that way when your nerves get the best of you—then you definitely want to take a few steps towards moisture mitigation for the night. But this goes beyond applying antiperspirant to your armpits. First, wear an oil-free moisturizer and try to wear loose, breathable fabrics. Perhaps carry a pocket-friendly face wipe for a bathroom refresh if you need to slip away and de-gloss. You should also sprinkle some tapioca-based powders (or apply powder-based creams) around your groin, thighs, and butt in order to avoid a swampy situation down under. It will allow you to maintain freshness if only to keep comfortable as you sit and walk around… but also, staying fresh down there might be beneficial for other reasons, too, if things go that direction.
Problem: You Want to Manscape… Just in Case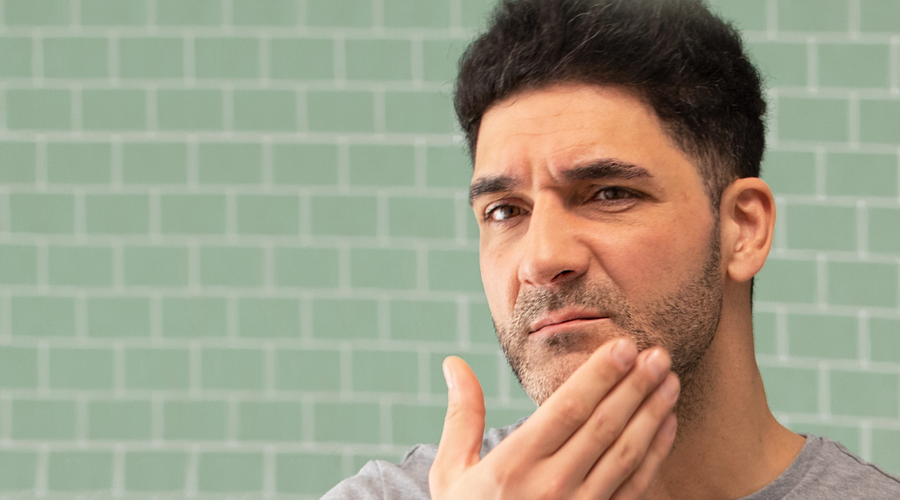 Solution: Body hair maintenance is a nice gesture towards freshness, as well as aesthetics. And while the amount of hair you maintain is a personal preference, you also don't want to do anything too crazy on the day of the date, nor in the days leading up. Here are a few simple words of wisdom: Don't wax anything in the week before. It's too risky and might be reddened and irritated on the big day. (So buffer it out further than a week.) Don't shave anything bare the day of for the same reason. Shaving down to a stubble in general is uncomfortable for you and painfully awkward for other parties, too. Instead, use a trimmer to take things down to a fine enough finish that still moves and falls flat. Also, take any bushiness down to a respectable size, if only to prove that you like to keep things fresh and under control.
Problem: You Want a Kissable Mug
Solution: Breath aside, you want to make sure those lips are soft for the big moment. Get familiar with a nourishing, matte lip balm in the week leading up to the date. Use it multiple times a day, and wherever you go outside or are in a cool, dry room (especially overnight). Target the cracks of the mouth, too. Whether you started with dry, cracked lips or are just maintaining preexisting softness and smoothness, you should be set by that seventh day. Also, consider any facial hair: If you have stubble, a mustache, or a beard, then make sure it's not going to itch and scratch at your partner's face. Do a nourishing beard oil application prior to the date (and in the days/week prior) in order to keep facial hair soft. It'll also prevent you from feeling itchy, and from having beard dandruff.
Shop the product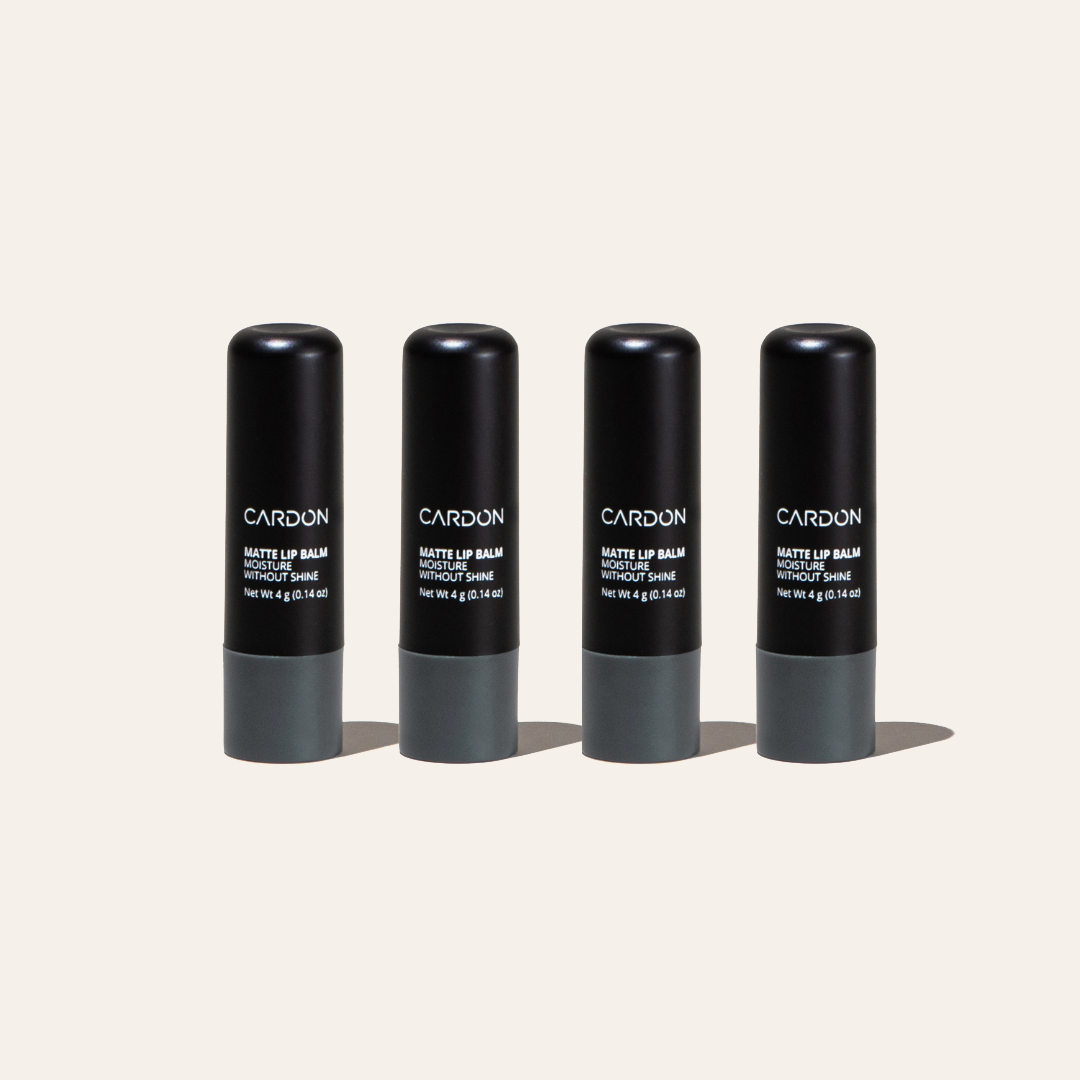 Matte Lip Balm (4 Pack)
Chapped Lips
Dryness
Irritation
Problem: You Want Your Skin to Look Its Brightest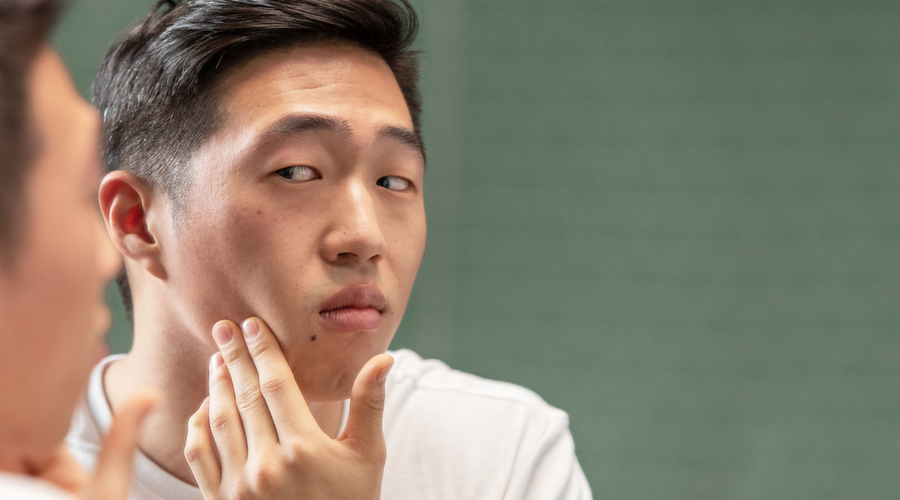 Solution: We are advocates of doing a weekly sheet mask in order to prevent dullness, redness, deep clean pores, and keep skin radiant. And there is no day better than Valentine's Day to deploy one of these hydrating, brightness-boosting treatments. You can choose one that soothes inflammation and boosts hydration (like our Cactus Soothing Face Masks) or one that deeply conditions skin while also boosting facial hair radiance and softness (like our Bamboo Charcoal Sheet Masks).
Shop the product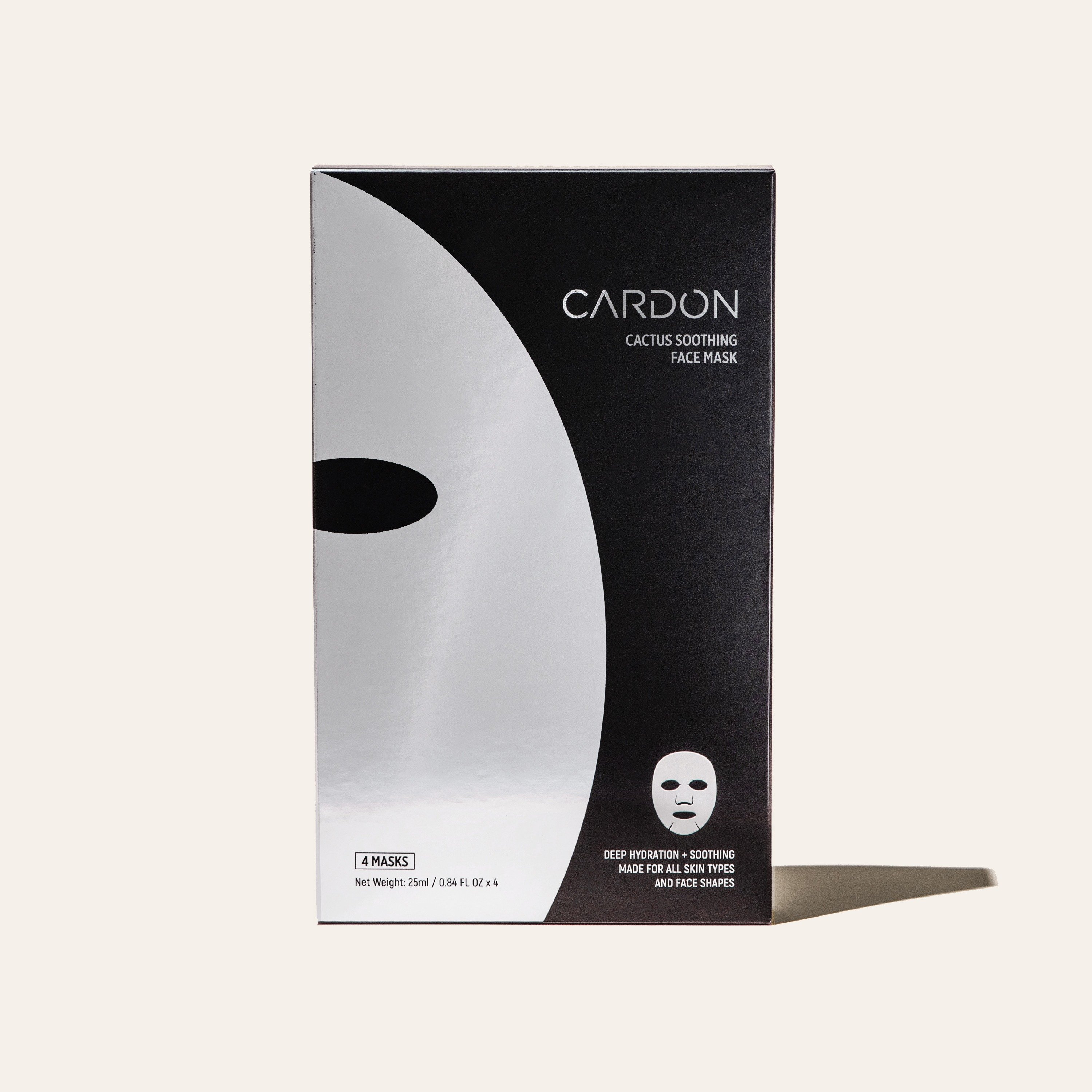 Cactus Soothing Face Mask
Dryness
Irritation
Wrinkles
Problem: You Want to Rock the Best Hairstyle Possible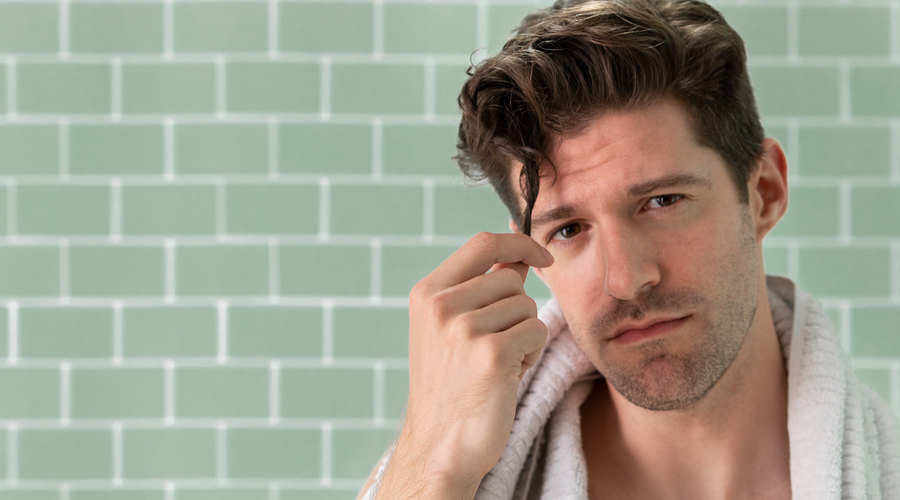 Solution: So you've already timed the shampoo session to the day of the big date, but how do you nail the landing with a good hairstyle? Here's the secret: Don't experiment, and get a haircut roughly one week prior to the date. Nobody is asking you to look like you just popped up out of the barber's chair, so unless you are used to bi-weekly visits for a high fade cleanup, then don't start now. The best advice we have is to let any haircut grow into itself first, and to have at least 5-7 days of playing with your chosen hair product, to make sure you are wearing the style just right as opposed to trial by fire. Stick with a styling product that feels familiar to you; yes, if it's a long-time partner, you can take a bigger risk (and share a laugh if it falls short), but don't try to apply hair gel for the first time in 10 years, nor apply hair wax when you're used to using hair paste. Just reel it in, go with the familiar, and you'll never think twice about it during the date, since you know it looks great.
Cardon Products Are
Easy to Use
We never create two products when we can achieve the same results with one. Cardon products are designed to be easy to use every day.
Backed By Korean Innovation
Korean R&D is two decades ahead of the rest of the world. Cardon products use the highest quality, most effective ingredients out there.
Non-Toxic
Finally, an ingredient label you can feel good about. Every ingredient in Cardon products is good for your skin, and easy on the mind.