Lifestyle
How to Build a Skincare Regimen That Evolves with Habits and Seasons
Skincare routine through the year. Start good skincare habits in the new year. Reference our "skincare is like working out" mentality where consistency yields results. How does one's routine change throughout the year based on weather, activities (work/vacation/travel)? What products/treatments are done daily, weekly, monthly?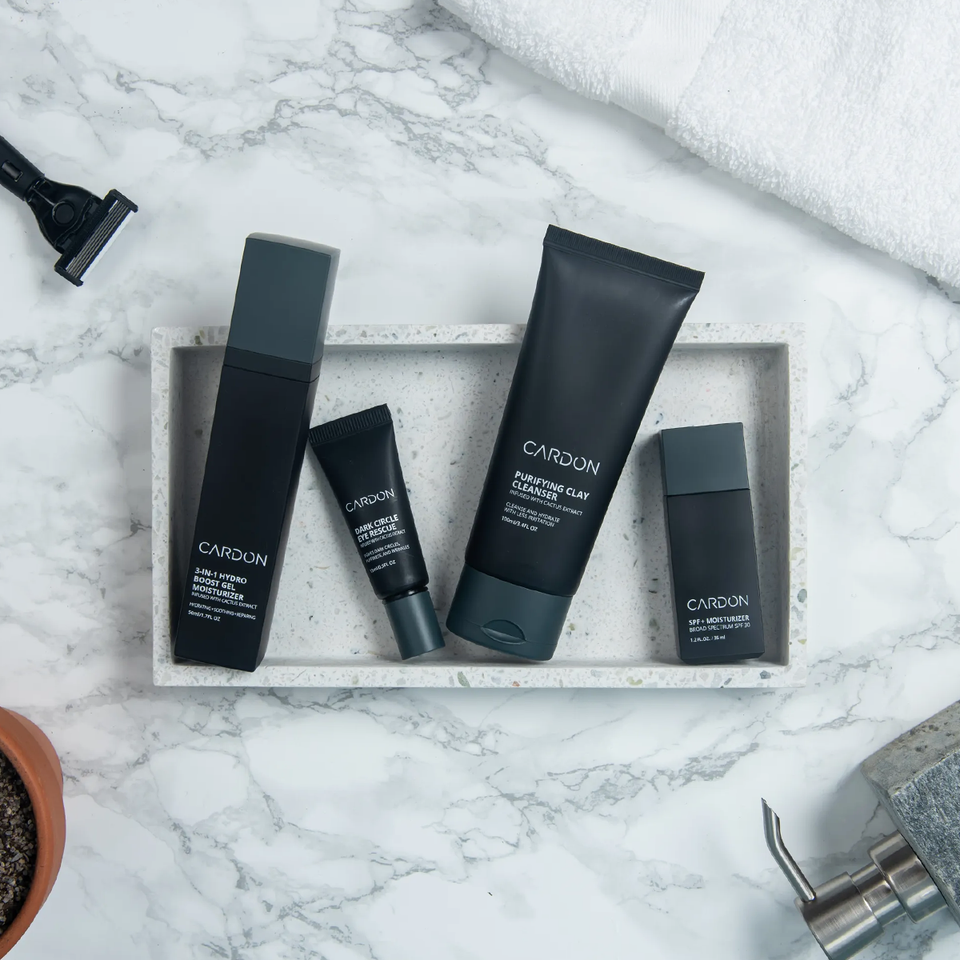 Cardon Products Are
Easy to Use
We never create two products when we can achieve the same results with one. Cardon products are designed to be easy to use every day.
Backed By Korean Innovation
Korean R&D is two decades ahead of the rest of the world. Cardon products use the highest quality, most effective ingredients out there.
Non-Toxic
Finally, an ingredient label you can feel good about. Every ingredient in Cardon products is good for your skin, and easy on the mind.