Man of the Month
Man of the Month: Adam Hurly
Cardon's Man of the Month Series, September 2020. We are honored to feature Adam Hurly. Adam is an expert in men's grooming and travel, and his writing has been feature in GQ, Men's Journal, Gear Patrol, Robb Report, Highsnobiety, Men's Health, Esquire, and more.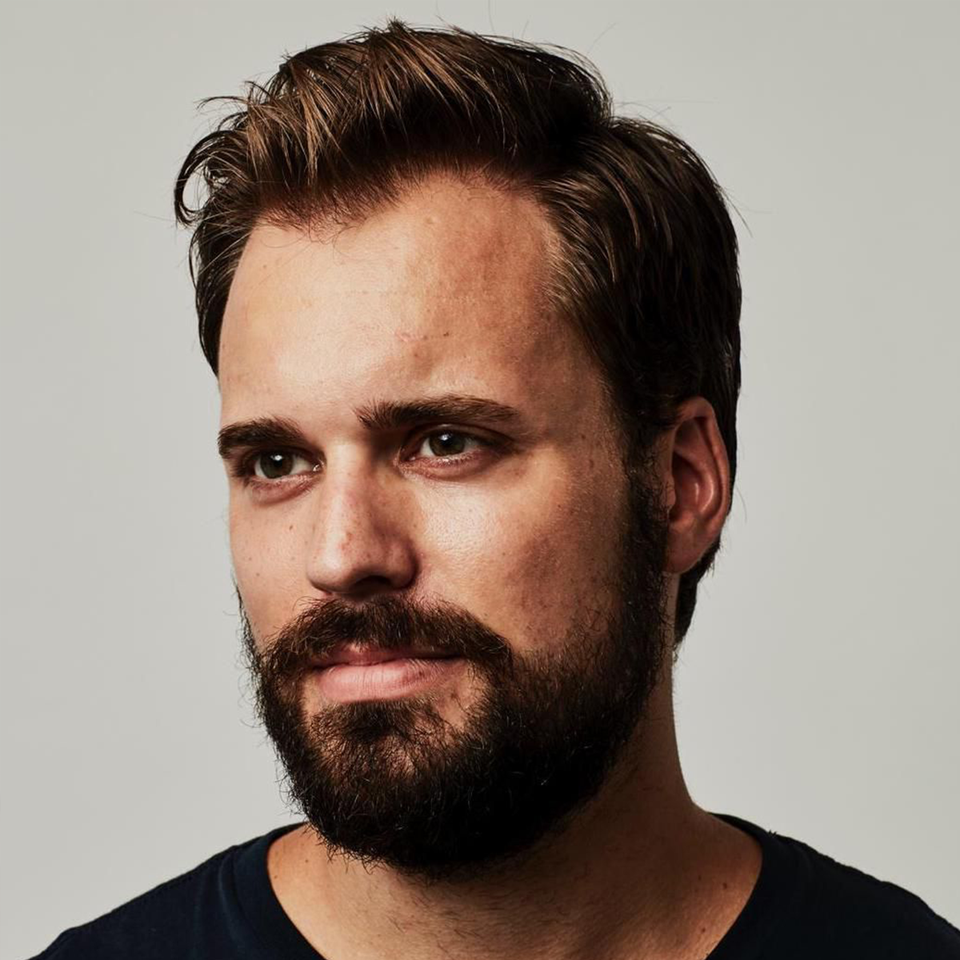 MAN OF THE MONTH SERIES
We're launching a new content series called "Man of the Month," in which we feature someone whose work we admire and whose ethos inspire us. This month, we are honored to feature Adam Hurly. Adam is an expert in men's grooming and travel, and his writing can be found in GQ, Men's Journal, Gear Patrol, Robb Report, Highsnobiety, Men's Health, Esquire, and more.
Adam Hurly is a freelance grooming and travel writer, based in Berlin. He's originally from Sioux Falls, South Dakota, and graduated from the University of Kansas where he studied journalism and screenwriting. Prior to Berlin, Adam lived in San Francisco and New York City, and until 2020 was traveling for half of each year.
Career life


Let's start with what your job generally entails.
I am a grooming and travel writer for US publications, both digital and print. Some of my work is picked up and printed in other countries, too. I don't steer far from those two topics, within the editorial world, because it's much easier to make ends meet as a freelancer when you narrow your field of expertise. So, I find myself writing articles almost daily, ranging from skincare tips to travel guides (though in 2020 it's much more the former than the latter).
You didn't start off as a writer, so how did you end up in editorial?
The main job that broke me into the editorial world was Birchbox, from 2013-2016. (But I got that job having held a dozen odd jobs, from film production internships to Americorps program management to SEO website copywriting). I was the men's editor at Birchbox and I oversaw all editorial content, both written and filmed. After that, I went freelance and had connections to all the men's magazines, having attended events and dinners with them over the years. I left NYC the following year after realizing I didn't need to stay; I had the clients I needed to keep afloat (and to generate more clients, as necessary), and that brands would still send their products to me for consideration across those clients. Because I started traveling more with all this newfound mobility, I also pitched those same editors on travel content, and was able to add that topic alongside grooming.
What made you initially interested in skincare?
Admittedly, my interest in grooming was learned, through my work at Birchbox. I took that job because I perfectly fit all of the job requirements. "Loving grooming" was not one of them, and I was far away from being an expert at anything. Now, 7 years later, I love love love love love it. But I had to learn about it from a functional point of view in order to do that. And that's probably why I love writing about it so much now—because I learned it, almost as a student, but totally trial by fire, too. So now I love imparting that advice and these skills onto others.
Switching gears a little, what's the craziest thing you've had to do for work?
I recently got a hair transplant, even though it probably wasn't entirely necessary. I did want to experience it, and I got an assignment about it; since the technology is really advanced now and results are great, I figured why not fill in my hair recession? I won't see results til 2021 but I have no doubts I'll be pleased. Plus, now I can write about hair transplants (which I do many times each year) with a lot more awareness and conviction.
Industry Trends in Grooming


Given you've written on the grooming industry for 7 years now, what's your perspective on how it's changed over time?
In my years on the topic, we've finally started steering away from a gendered division of products. Obviously certain things will be targeted at specific genders for a while now, like facial hair, but it makes me happy to see that consumers are stepping out of their own boxes and trying anything and everything. I speak most specifically there about men, since they're the audience I primarily address with my articles (since my clients are primarily men's outlets). I no longer write things like "tough guys can use skincare products too" or "concealer isn't makeup, it's ok to use it, guys"... The readers are caught up on this stuff, and I don't have to "cushion" the topic as much to ease them into it. Men care a lot more about things like retinol and serum and conditioner than before, because they understand that these things have terrific functions, just like their standard fare products (cleanser, soap, shampoo, moisturizer, sunscreen).
"I no longer write things like "tough guys can use skincare products too" or "concealer isn't makeup, it's ok to use it, guys"... The readers are caught up on this stuff."
Where do you think the future of men's grooming is going?
I think one of the most immediate changes we're feeling right now is ingredient awareness. You can see this with the growing interest in hyaluronic acid, retinol, ceramides, peptides, salicylic acid, alpha hydroxy acids, niacinamide, and more. Guys know more and more what they want in their products (and why). Whether they'll get it through the brands who make customized formulas or from their favorite big-name or niche labels, the divide will be set between the haves and have-nots, as far as these ingredients go. Best be a brand that has, and not one that has not.
Personal


I want to spend some time getting to know you as an individual better. Who are the people who inspire you?
My other freelance friends. We all hustle and make ends meet in such nontraditional ways, and the freelancers I've met in Berlin and around the world are the ones that remind me I can keep going on my own terms, even as the rules and tools evolve. They remind me that I can innovate as much as I want or need to.
One of the aspects about your journey that really inspired us is how you decided to pick up your life and live abroad. How did you come to make that move?
New York City can give you everything you need to start a career, and thick enough skin to start a freelancing career. But soon after you realize your threshold (or notice that you have all the resources you need and that you're no longer willing to suffer the other costs of living in NYC, from bad roommates to bed bugs to expensive everything)... well, then it's time to pack up and leave.
"Moving abroad felt like an opportunity, too. Something lots of people would choose to do if given the chance. And I very clearly had the chance, so I felt like I owed it to myself. We're also lucky as Americans to be able to live many places, with relatively low barrier to entry on them. I don't lose that awareness, especially as a travel writer—and as a cis white man!"
I gave Berlin a test run in late 2016, staying for 3 months and understanding how I could balance my freelance work while being 6 hours ahead. Turns out, it's really easy, and you can get a lot done when everyone else is offline. Plus, I'm a night owl and that time difference + Berlin's nightlife allow for me to enjoy things at my pace, and to work as I wish. The main things I prioritize are 1) never miss a deadline and 2) always turn in quality work. As long as I do these things and stay on top of new products / brands / trends (which you can do from your computer and with a mailing address for receiving products), then this life is possible. Plus, because I was doing travel writing, that made it easy to justify living abroad. Berlin is a relatively easy place to get a freelance visa, if you can prove one local client. I had an editorial client with offices here, so it really unfolded nicely for me.
As a grooming writer, you're at the forefront of what's new in skincare. Walk us through what your skincare routine is like.
I'll try to simplify this, since I also test about 30 different products a week in addition to the ones I use on a regular basis.
In the morning, I cleanse my face, followed by a hydrating serum, eye cream, and SPF moisturizer. I also apply minoxidil to my head and take a finasteride pill to preserve my hair. I usually shower in the morning too, just to get a fresh rinse from whatever sweating and pillow-face-planting that I did all night.Sometimes I re-up on cleanser and moisturizer, if I'm particularly sweaty or if I worked out.Before bed, I always shower in order to keep my pillowcase and bed sheets less dirty (and less gross for my skin). I cleanse, apply an exfoliating or corrective serum, then a retinol, then a hard-working night cream. I prioritize getting 7-8 hours of sleep every night, and drinking lots of water before bed. Yes, it means I wake up mid-slumber to use the restroom, but this hydration and proper sleep is why keeps me looking less groggy in the morning, and what ensures that I make the most of my sleep's regenerative cycle.I do things like peels, masks, and spot treatments once or twice a week, or as needed. I use whichever hair products fit in with my current length (it's always changing so that I can try everything), and I only shampoo 1-2 times per week, while I condition daily.actionable Skincare advice
What skincare advice would you give your younger self?
Do NOT use astringent as a cleanser. You think it's the solution but it's actually the problem! Switch to something gentle, and with salicylic acid. Then hydrate with an oil-free moisturizer and your skin will be 100x less aggravated. Dumbie.
Best skincare secret?
Corrective serum + prescription retinol + night cream, used every night before bed.
Hyaluronic acid serum + SPF moisturizer every morning.
Favorite Cardon product? 
I use the SPF moisturizer most frequently (and write about it most frequently), so it's probably that one by default. But I love love love the clay cleanser too, because it's one of the rare products that is FUN to use. I don't say that lightly; the fact that it feels like a cleansing version of a clay mask is really enjoyable to me. It's really well executed, and it's extremely gentle on my skin, which I need since I cleanse way more than most people. (Given that I sweat a ton and am testing products nonstop.)
Most underrated skincare product category?
Underrated by men… serum. Women have known forever that it's extremely impactful. Men seem to finally be catching on.
Most overrated skincare product category?
Exfoliating scrubs. Yes, I like them, and yes, they're great. But the face is so gentle that it is a fine line to toe, when you can only get "gentle" scrubs. I love body and feet scrubs because your skin tingles after using them. You can feel how much smoother the skin gets since the scrubs are so gritty. With your face, just switch to a chemical-driven exfoliating cleanser (and don't fear the word "chemical"). I've mentioned it already in this article, but a salicylic acid cleanser will dissolve your dead skin cells and unclog your pores far better than any half-hearted gentle face scrub ever could.
Shop Cardon: Cactus-based skincare