Lifestyle
Toast to Clear Skin this New Year's Eve!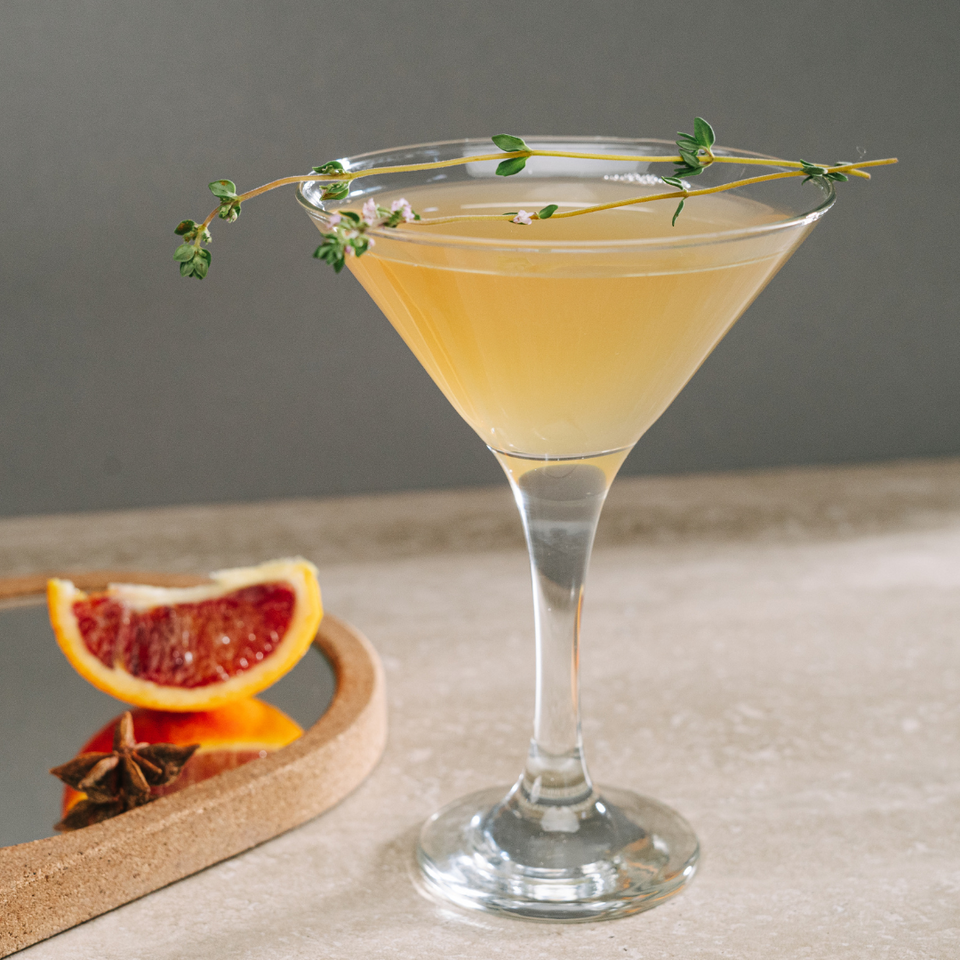 Did you know you can drink your skincare?! Not literally, but what you drink (or eat, for that matter) can help or hinder your skin's health.
Last month we had a blast throwing a cocktail class at Neighborhood Goods here at NYC's Chelsea Market. Inspired by our hero ingredient, cactus, we shook up some healthy skin concoctions that let you celebrate all night long and wake up without dull or tired looking skin.
We're revisiting these recipes to ring in the New Year!
Since our collection of products features super-soothing cactus, a type of succulent, we've put together a couple of cocktails made with tequila, a liquor distilled from succulents. From there we've incorporated a myriad of ingredients that are known to benefit skin health. While some of these are ingredients you may have seen before in topical skincare products, they've been selected here for their effects when enjoyed as a beverage.
Skin Reviver Cocktail Recipe
Ingredients:
Splash St. Germain
3 slices Cucumber
1 oz Blanco Tequila
1 oz Green Tea Syrup (see recipe below)
1 oz White Vermouth
1 oz Lemon Juice
1 oz Egg White
Glass: Coupe
Garnish: 2 Thin Cucumber Rounds
Procedure:
Rinse a coupe glass with St. Germain.
Muddle cucumber in a cocktail shaker then add remaining ingredients.
Top with ice and shake vigorously.
Strain into the coupe glass and garnish with cucumber slices.
Green Tea Syrup
Steep 4 Sencha Green Tea bags in 2 cups of hot water for 3-5 minutes. Remove tea bags and combine tea with 2 cups of sugar in a saucepan over high heat and whisk to dissolve sugar. Remove from heat and allow to cool. Label, date, and refrigerate.
Benefits:
St. German (elderflower): Elderflower contains bioflavonoids known for their antioxidant properties and triterpenoids that act as anti-inflammatories.
Cucumber: Cucumbers are high in folic acid which helps increase collagen production and fights free radical damage. They also have a high water content, promoting hydration. (Feel free to place those cucumber rounds on your eyelids as you enjoy your cocktail!)
Green Tea: Another excellent antioxidant. It's also a great source of vitamin B2 which promotes collagen production and can reduce inflammation, and vitamin E which supports new cell growth.
Lemon Juice: Vitamin C is important for skin health. Our levels of vitamin C in the skin tends to decrease as we age, and since it's normally transported to the epidermis through the blood steam, including it in your diet is the best way to enjoy its benefits.
Egg White: Eggs contain vitamin A which is an important nutrient for the production of elastin and can help to prevent skin damage when included in your diet regularly. They're also high in zinc which can decrease the severity of blemishes and aid in healing.
Evening Elixir Cocktail Recipe
Ingredients:
1 oz Anejo Tequila
1½ oz Baileys
1 oz Oat Milk
¼ oz St. Elizabeth Allspice Dram
1 ½ oz Honey Syrup (recipe follows)
Glass: Coupe
Garnish: Sugared Rim, Mint Leaf
Procedure:
Rim a coupe glass with granulated sugar.
Combine all ingredients in a cocktail shaker, top with ice, and shake.
Strain into coupe glass and garnish with a mint leaf.
Honey Syrup
Whisk together 1½ cup honey and 1½ cup hot water. Allow to cool. Label, date, and refrigerate.
Benefits:
Oat Milk: Oat milk contains fiber, which helps the body absorb nutrients. It also contains folic acid (B9) which fights free radical damage, cobalamin (B12) which encourages cell reproduction, vitamin D which helps to protect the skin, riboflavin (B2) which helps maintain collagen and can reduce inflammation, and phosphorous which promotes the maintenance and repair of tissue as well as kidney health which filters toxins.
Allspice Dram: Allspice is high in minerals, including copper which is an antioxidant and coenzyme in the production of collagen, and iron which helps generate new cells and promotes red blood cell growth. It also contains Omega 6 fatty acids which are crucial for skin function and appearance and can reduce photodamage, vitamin A which helps to produce elastin, and potassium which helps to regulate fluid balance and aid in healing but can't be absorbed topically.
Honey: Honey is higher in antioxidants compared to other sugars.