Skin + Hair Basics
Essential Winter Skincare Guide
When the air gets cold and dry, our skin gets chapped and flaky. Read these winter skincare tips to keep skin hydrated and soft all season.
In winter, as the air gets dry and the temps plummet, your skin struggles to retain its usual moisture levels. It's the complete opposite of hot, humid summers, when you might have your "best skin ever, thanks to the glow across your brow and the fact that your pores work overtime to nourish the skin with sebum. Heck, in winter, even oilier skin types can experience dry skin—and from head to toe, no less.
Here are a few ways to combat dry skin in winter, for smooth, buoyant skin from head to toe, no less.
WINTER SKINCARE TIPS
1. Run a humidifier as you sleep
Filling a humidifier and running it near your bed is an optimal way to preserve the skin's hydration levels during dry months. Honestly, this could make the biggest difference, given we spend one third of our time idly in bed. Otherwise, you're basically lying there exposed, inviting moisture depletion as you sleep, especially if you turn the heat on. Moisture in the air will help maintain the skin's hydration levels—and that goes for any part of your body that isn't tucked away beneath those sheets.
2. Prioritize nighttime hydration
Night time is the right time to repair dry skin. In the same vein as Tip #1, it is imperative to have a thorough nighttime skincare regimen, and one that ends with you layering on moisturizer to your face, hands, arms, and anything that is exposed to the elements throughout the day (the face and hands are going to be most obvious, especially given how much we use and wash our hands). Our formulas feature supercharged cactus extract because it infuses restorative nutrients into the skin and provides ultimate hydration. Among the products you use for your face, keep a fortifying, nutrient-dense overnight moisturizer and eye treatment at the ready.
3. Hydrate 3x daily
That evening hydration is the third tier in your daily moisturizing rotation. The first is in the morning, after you wake up and wash your face. That's when you'll use the same eye cream, as well as an SPF-packed moisturizer, since UV rays are very much still a threat to skin despite cold and cloud cover. Then, in the middle of the day, we recommend adding a reapplication of the SPF hydrator to keep your guard up against the sun's rays. You'll round out each day with your nighttime regimen before you tuck in. Preserving your moisture levels is key to preserving that handsome mug, and we've employed ultra-hydrating cactus extract in all of our products for its soothing superpowers. If it's a particularly cold, dry day, you can also layer two moisturizers—we like to layer our gel moisturizer followed by our daily SPF moisturizer for ultimate coverage.
Shop the product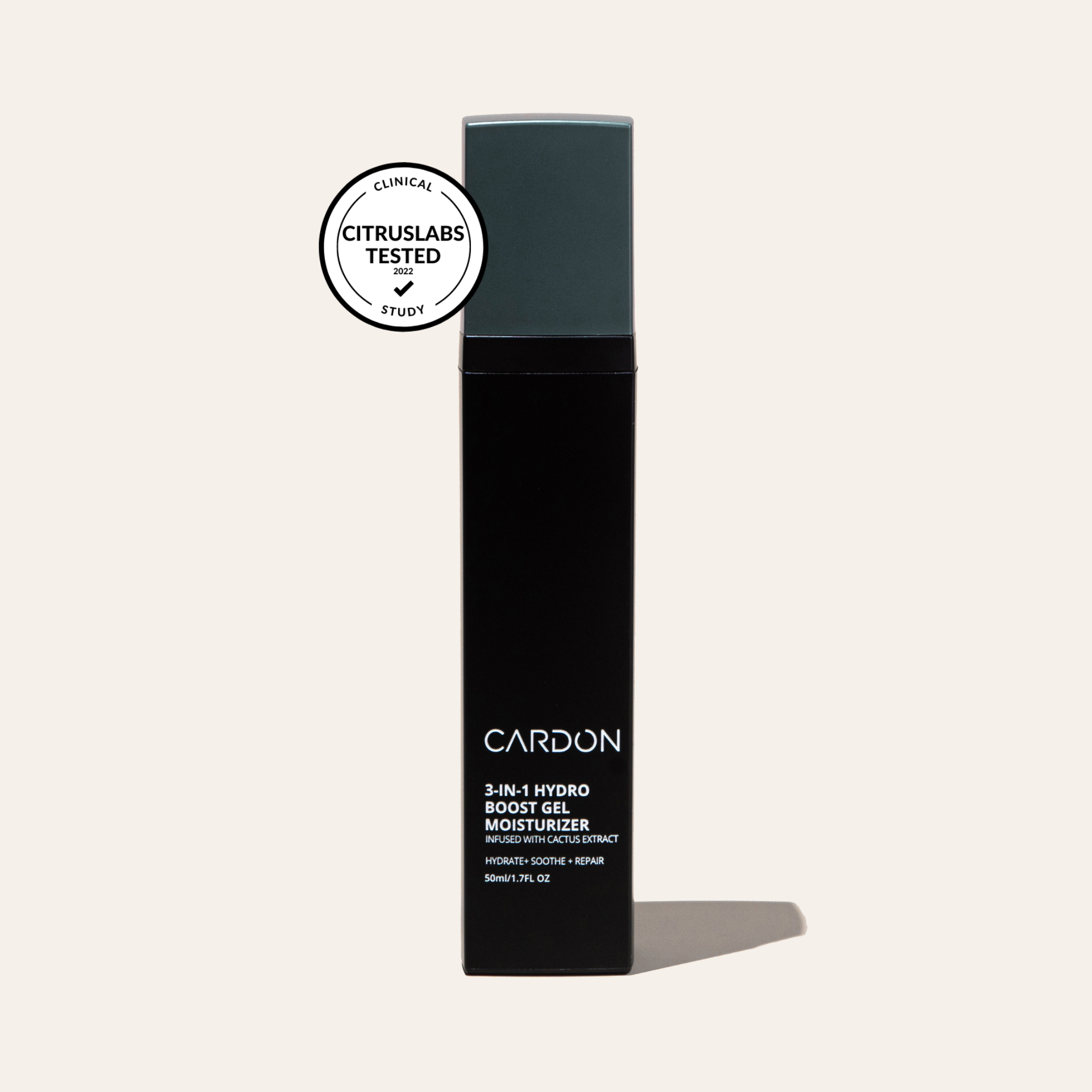 Hydro Boost Gel Moisturizer
Breakouts
Dark Circles
Dryness
Irritation
Oiliness
Uneven Tone
Wrinkles
4. Take shorter, cooler showers
If your skin is feeling especially dry, flaky or tight your shower could be the culprit. The longer you shower, and the higher the water temperature, the more of your body's natural oils you rinse away (ditto for washing hands). And it's these oils that keep skin soft and smooth. So, aim for a quick shower, despite the allure of a long, hot reprieve of a rinse.
5. Use gentle, hydrating cleansers
The products you use to wash your face, hands, and body play a huge role in how much moisture your skin retains. It's the same thinking behind those cooler, shorter showers: If you use a gentle, hydrating cleanser, it preserves (and can even bolster) moisture levels in the skin, by clearing pores of dirt and grime without stripping the skin of oil that aids in essential moisture. So, swap out any bargain-bin hand soaps, cleansers, and body washes, in favor of gentle nourishing ones (like Cardon's gentle clay cleanser).
Shop the product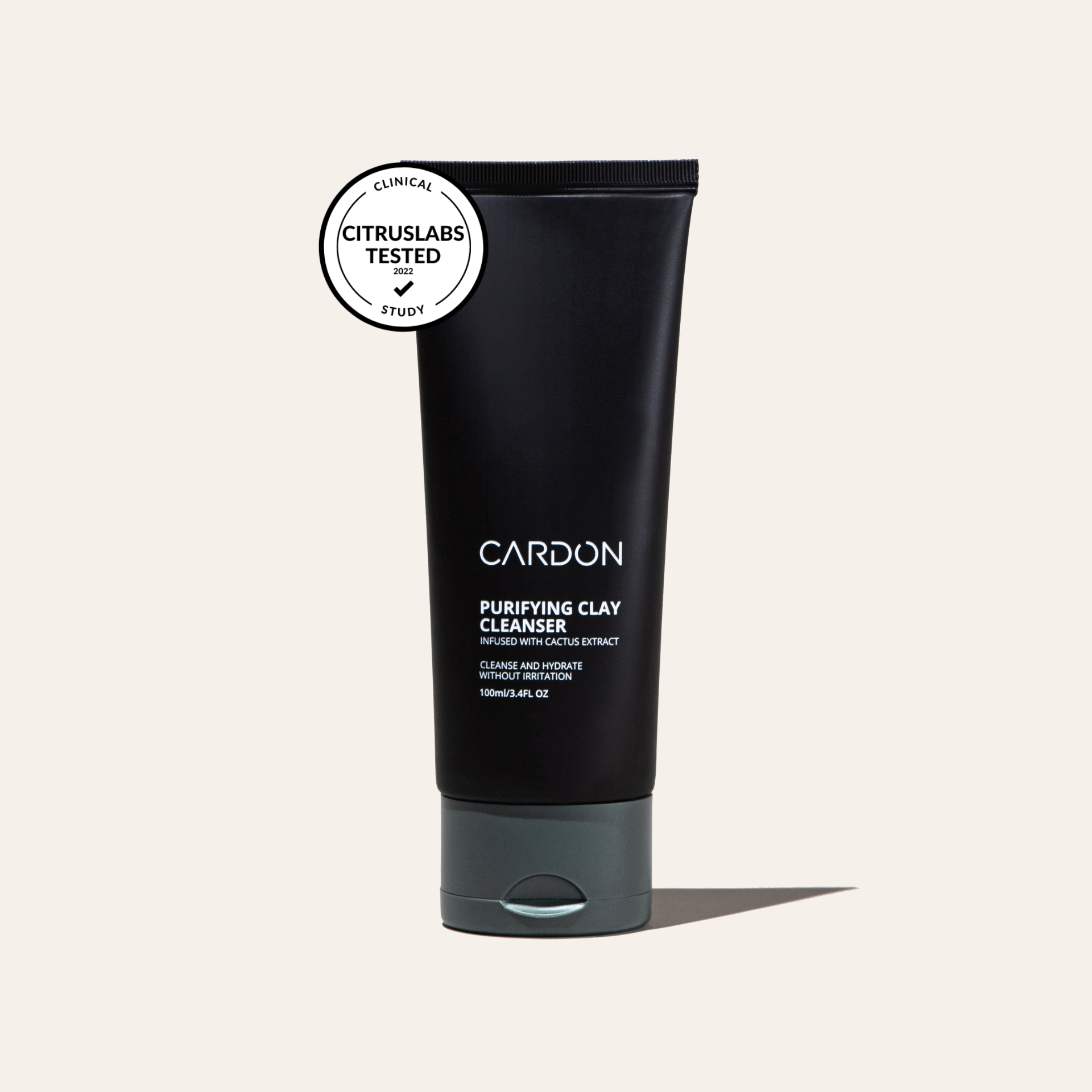 6. Use SPF moisturizer each day
To echo what we said in Tip #3, you need SPF every day of the year, even when the clouds cover the sun. UV rays can penetrate clouds, and even glass windows. That's what makes gloomy days one of the most common for sunburns. And, compounded over time, all those minutes in the sun lead to weeks or months of accumulated UV exposure that you could have avoided; your future self thanks you in advance for the anti-aging approach to skincare, and on a year round basis, too.
Shop the product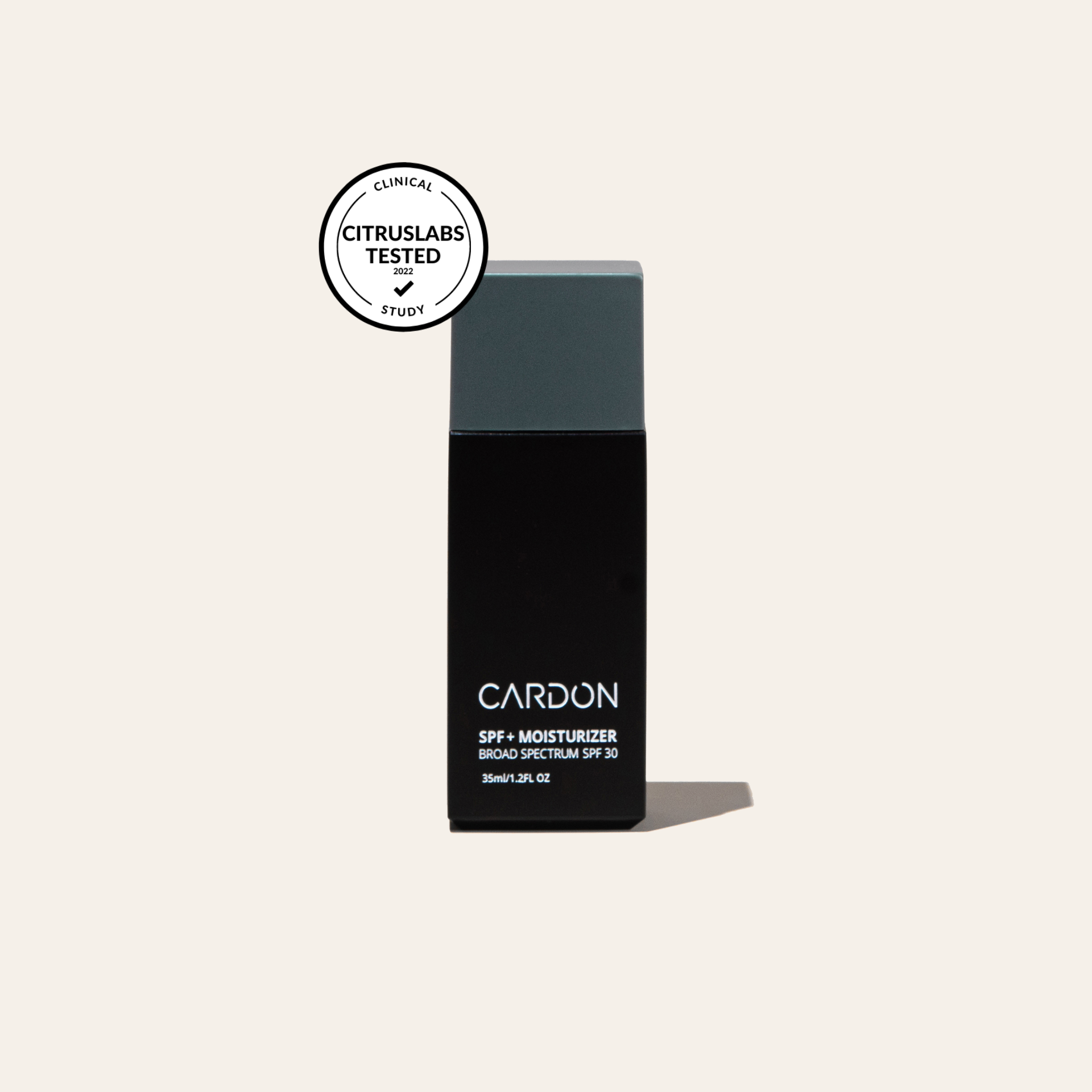 Daily SPF + Moisturizer
Breakouts
Dryness
Irritation
Oiliness
Uneven Tone
Wrinkles
7. Exfoliate regularly
It is important to consistently get rid of dead skin cells, in order to make way for newer, clearer skin and prevent rough, flaking patches of skin. Exfoliating also helps mitigate clogged pores and breakouts. We developed our daily exfoliating + toning wipes to tackle exfoliating on two fronts. The woven texture of the toner pad gently lifts dead skin and excess oil from your face while the PHA formula aids in skin cell turnover. Exfoliation gives you your brightest, smoothest, clearest complexion possible, and its immediate benefits are no more imperative than at the height of winter.
8. Do weekly deep-hydration treatments
Once a week, it's encouraged to "treat yourself" to an at-home hydration treatment—moisturizing sheet masks chief among the options. These will pump high concentrations of soothing, restorative, firming nutrients into the skin, and are perfect before a big presentation at work or after an exhausting holiday with the in-laws. Best of all, you can even find sheet masks for bearded men: Cardon has a top-half mask that comes with nourishing beard oil for the skin beneath your whiskers. If you keep your face shaved, you will want to reach for our Cactus Soothing masks to calm shaving irritation and razor burn.
9. If you have facial hair, apply beard oil twice daily
That skin underneath your facial hair is parched. It's difficult to hydrate with standard moisturizers, and when it dries out, you can experience everything from beard dandruff to severe itching. That's why it's important to nourish the beard and skin with beard oil, morning and night. A couple drops will condition the skin, promote stronger growth, and keep hairs softer and shinier (but not in a greasy kind of way). These will absorb quickly into the hairs, too, so that the oil doesn't transfer to pillows in the evening.
Keep up the good work and stay handsome year round.