Women's History Month: Get to know our Founders
In honor of Women's History Month and International Women's Day, we are proud to put the spotlight on our founders. Learn more about how Cardon came to be and why they took on the mission to perfect men's personal care.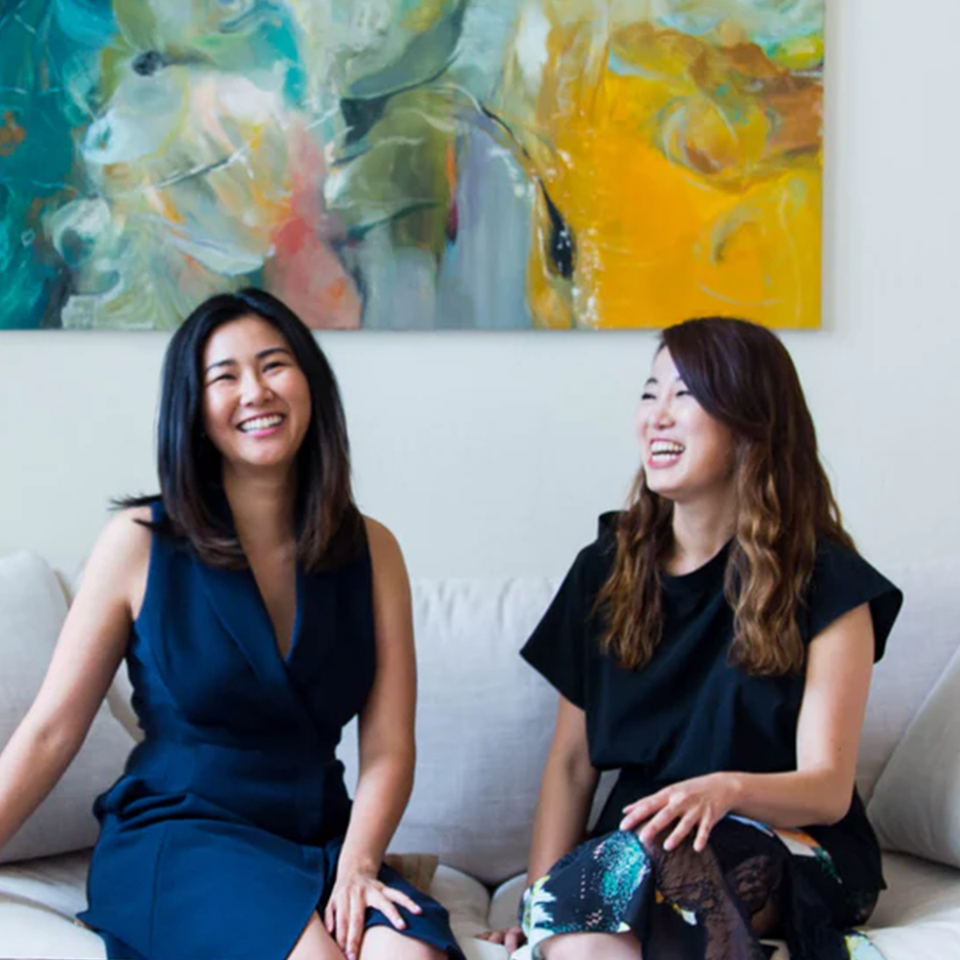 Narae Chung and Jacqueline Oak are the Co-founders of Cardon. Narae is the  CEO of Cardon and Jacqueline is the COO.
How Cardon Came To Be


What was the inspiration behind building a men's personal care brand?
Narae: Growing up in South Korea, I saw first-hand the pride that Korean men took in their self-care. It was more than a routine—it was a way of life, an expression of self-worth, self-love and enjoyment. When I worked in the skincare and grooming industry in Asia, I saw the hyper-growth of men's personal care in Asia. When I moved to the U.S., I saw the same early indicators of the growing popularity of men's self-care, but there weren't the same affordable and high quality options that there were in South Korea. That's why we started Cardon - we wanted to make personal care accessible to men by leveraging K-beauty technology to address male-specific skincare needs like skin irritation and redness from shaving. 

Read more about Korean skincare for men here. 
How did you two meet? 
Jacqueline: Narae and I were roommates at Wharton while pursuing our MBAs. We realized we had complementary skills - Narae was a grooming and skincare aficionado (she's worked for brands including Gillette, Olay, and SK-II), and I have deep experience in the startup space (I previously worked at Quidsi, an Amazon subsidiary, and M.M.LaFleur). One weekend I helped Narae run a consumer focus group with a few of our male classmates to talk about skincare. The event was really eye opening because it showed how much interest there was in the space and the lack of space for men to talk about it, as well as the absence of a quality brand that addressed this new interest. After that weekend, we decided to start seriously working on the idea, which eventually led to the creation of Cardon.
Tell us about the inspiration for the brand name. 
Jacqueline: Cardon is named after the Cardon cactus, the largest cactus species. A common complaint we heard from men was around shaving irritation or having sensitive skin, which makes sense if you're taking a sharp blade to your face on a regular basis. We decided to include cactus extract as the hero ingredient in our skincare line because of its soothing and healing properties. Cactus extract is rich in vitamins A, D, E, and K. In fact, the Aztec used to use cactus to treat sun burns!
The Cardon Difference


What K-Beauty principles and technologies have you utilized in the creation of Cardon products?  
Narae: Korean skincare is known for gentle, harsh-free formulas and unique natural ingredients. Korean skincare philosophy also embodies a lifestyle of self-care. Routines are more focused on proactive and preventative measures, and building healthy habits. Cardon incorporates the same high quality standards into its formulations and focus on creating gentle formulas that are focused on soothing. Cardon also develops its products to complement each other and build a simple routine that's easy to maintain. 
What makes Cardon different from other men's skincare brands? 
Jacqueline: One of the biggest things that sets us apart is the way we prioritize in-depth ingredient research to address male specific skincare needs like sensitivity, redness, and irritation from shaving. We also dedicate ourselves to providing customers with quality information and to empowering our customers to embrace skincare as part of their lifestyle and self-care routine. 

Read more about the best ingredients for every skin concern here. 
Narae: Our Korean skincare R&D is also a major differentiator. We're able to provide cutting edge products at an extremely high quality while still maintaining an accessible price point.
Cardon Favorites


What is your favorite Cardon product? 
Narae: Our Daily SPF + Moisturizer. Sunscreen is actually one of the most difficult skincare products to create because it's categorized as an OTC drug by the FDA, but we wanted to start our product line with an SPF because it's the most important step in any skincare routine. It was also a category that needed innovation; everything on the market was sticky, greasy and chalky. We spent 18 months iterating on the formula to get it to the lightweight consistency it is today and to complete all the FDA required testing, and we ended up with winning the AskMen Grooming Award for Best sunscreen the year we launched.

Read more about the importance of SPF here. 

Jacqueline: Our sheet masks! Sheet masks are a great way to give your skin an immediate boost. Narae used to bring sheet masks from Korea to gift friends. While they enjoyed the masks, she heard a lot of feedback that the masks did not fit their faces perfectly due to different face shapes and sizes. In particular, friends with beards mentioned that the masks did not lay on their faces well and they felt they were wasting the bottom part of the mask. Full-face masks are especially ineffective for bearded men because the skin underneath the beard actually needs hydration the most given it is difficult for skincare products to penetrate facial hair. Cardon's new sheet masks solves this problem. 
We developed two types of sheet masks tailored to men's faces: a face mask for those who have a beard and a face mask for those who shave and need soothing. Both are slightly larger than traditional Korean sheet masks and have expandable nose slits to customize the fit to better suit different face shapes. The Bamboo Charcoal Face Mask + Beard Oil Duo is a half mask that covers the top of the face and comes with a beard oil treatment to condition the beard and skin underneath, and the Cactus Soothing Mask has vitamin-packed soothing ingredients to calm and soothe skin irritation.
What is the most popular Cardon product right now?
Narae: The Dark Circle Eye Rescue! We can't keep it in stock. The biggest pain points customers have shared with us are dark circles and puffiness around the eyes, which people feel make them look tired and feel less confident. When I worked in skincare in Korea, I noticed  that 45% of the purchasers of dark circle eye products were male. Our eye stick helps reduce the appearance of dark circles and puffiness with the use of peptides, niacinamide, and camellia japonica flower extract. Also, we made the product easy to apply. You can simply roll the eye serum directly onto your skin vs. having to stick your fingers into a jar.
What's next for Cardon as a brand?
Jacqueline: Our goal is to help men discover the best, easiest personal care routine that works for their skin and lifestyle. We'll continue to expand our product line to address unmet needs and pain points, as well as provide resources to comfortably learn about and explore skincare. 

Thank you Narae and Jacqueline for taking the time to share Cardon's story! 
Explore Cardon Skincare Routines
Cardon Products Are
Easy to Use
We never create two products when we can achieve the same results with one. Cardon products are designed to be easy to use every day.
Backed By Korean Innovation
Korean R&D is two decades ahead of the rest of the world. Cardon products use the highest quality, most effective ingredients out there.
Non-Toxic
Finally, an ingredient label you can feel good about. Every ingredient in Cardon products is good for your skin, and easy on the mind.